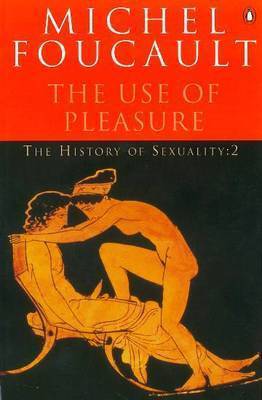 $27.99
AUD
Category: Sex & Sexuality | Series: History of Sexuality
Offers an account of the emergence of Christianity from the Ancient World. Foucault describes the stranger byways of Greek medicine (with its advice on the healthiest season for sex and exercise and diet), the permitted ways of courting young boys, and the economists' ideas about the role of women.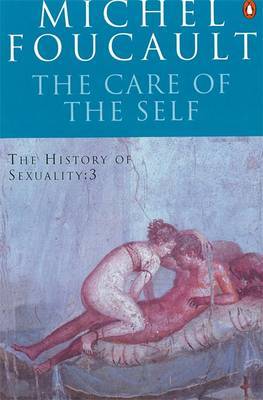 $27.99
AUD
Category: Sex & Sexuality | Series: History of Sexuality
The third volume of Foucault's history of sexuality. A sociologist and historian of ideas, Foucault's other works include "Madness and Civilization", "The Archaeology of Knowledge", "The Birth of the Clinic" and "Discipline and Punish".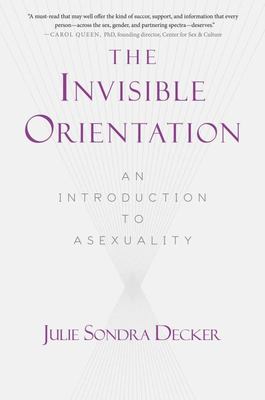 $32.99
AUD
Category: Sex & Sexuality
A finalist for the 2015 LAMBDA Literary Award. What if you weren't sexually attracted to anyone? A growing number of people are identifying as asexual. They aren't sexually attracted to anyone, and they consider it a sexual orientation--like gay, straight, or bisexual. Asexuality is the invisible orient ation. Most people believe that "everyone" wants sex, that "everyone" understands what it means to be attracted to other people, and that "everyone" wants to date and mate. But that's where asexual people are left out--they don't find other people sexually attractive, and if and when they say so, they are very rarely treated as though that's okay. When an asexual person comes out, alarming reactions regularly follow; loved ones fear that an asexual person is sick, or psychologically warped, or suffering from abuse. Critics confront asexual people with accusations of following a fad, hiding homosexuality, or making excuses for romantic failures. And all of this contributes to a discouraging master narrative: there is no such thing as "asexual." Being an asexual person is a lie or an illness, and it needs to be fixed. In The Invisible Orientation, Julie Sondra Decker outlines what asexuality is, counters misconceptions, provides resources, and puts asexual people's experiences in context as they move through a very sexualized world. It includes information for asexual people to help understand their orientation and what it means for their relationships, as well as tips and facts for those who want to understand their asexual friends and loved ones. ...Show more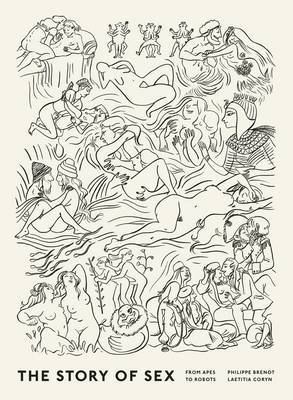 $30.00
AUD
$49.99
(39% off)
Category: Sex & Sexuality
Whether out of a desire for children, pleasure, money, power, driven by love, lust, revenge, self-discovery, or simply because it isn't allowed, our attitudes to sex and sexuality are forever changing. Through the centuries, religion, superstition and morality laws have impacted what is and isn't deemed acceptable, while technology and disease have redefined the limits of pleasure and reproduction. Many cultures have come a long way from prohibiting masturbation - by way of a microscope - or homosexuality - a 'perversion' once comparable to cannibalism - while others continue to condemn promiscuous behaviour, particularly of women. The subject is endlessly fascinating and never more relevant to today's discussions of relationships and gender. SEX STORY brilliantly and humorously reveals our sexual ancestry, highlighting the key characters of change along the way, and foretells a future of virtual gratification. ...Show more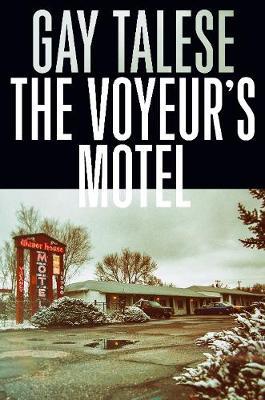 $29.99
AUD
Category: Sex & Sexuality
On January 7, 1980, in the run-up to the publication of Thy Neighbor's Wife, Gay Talese received an anonymous letter from a man in Colorado. 'Since learning of your long awaited study of coast-to-coast sex in America,' the letter began, 'I feel I have important information that I could contribute to its contents or to contents of a future book.' The man went on to tell Talese a remarkable, shocking secret, so compelling that Talese travelled to Colorado to verify it in person. But because the letter-writer insisted on remaining anonymous, Talese filed his reporting away, certain the story would remain untold. Over the next thirty-five years, the man occasionally reached out to Talese to fill him in on the latest developments in his life, but he continued to insist on anonymity. Finally, after thirty-five years, he's ready to go public. In the tradition of Thy Neighbor's Wife, Talese's landmark, best-selling exploration of the sexual revolution in America, this will be a provocative, eye-opening and much-talked-about book. ...Show more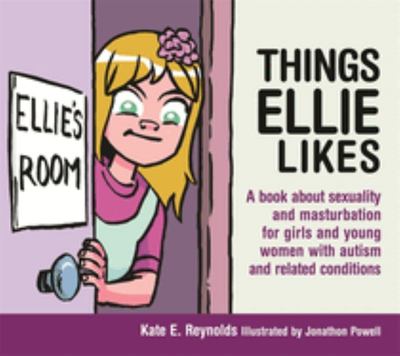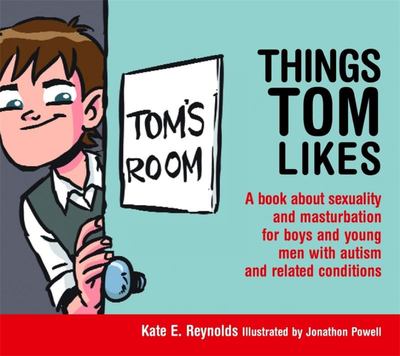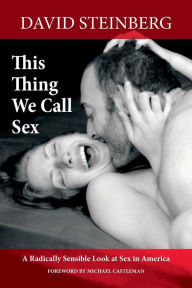 $26.95
AUD
Category: Sex & Sexuality
In this long-anticipated collection, columnist, photographer, critic, and sexual explorer David Steinberg has gathered the best of his essays, anecdotes, and photographs into a uniquely insightful, engaging overview of sex in America. For 25 years, Steinberg has documented the American sexual landscape from teenage sexuality to Viagra, swingers' parties to erotic spirituality, lap dancing to women's sexual liberation, fine art sexual photography to pornography, homophobia to BDSM. He calls on readers to question their sexual assumptions and fears, and to embrace sex as an opportunity for intimacy, self-understanding, and psychic adventure. Rejecting sensationalized rhetoric rooted in shame and fear, Steinberg offers an emotionally grounded understanding of a topic that is endlessly debated but rarely approached with depth and calm awareness. Whimsical, philosophical, unapologetically political, and revealingly personal, This Thing We Call Sex will take you into sexual worlds that include Marco Vassi, the Marquis de Sade, 19th-century feminist Victoria Woodhull, erotic photographer Jan Saudek, and porn producer Kink.com, exploring the spectrum of human sexuality with an unflinching eye, a compassionate heart, and a keen mind. After reading this book, you will find yourself doing the same.   ...Show more
$19.99
AUD
Category: History | Series: Ekphrasis Ser.
The codpiece was fashioned in the Middle Ages to close a revealing gap between two separate pieces of men's tights. By the sixteenth century, it had become an upscale must-have accessory. This lighthearted, illustrated examination of its history pulls in writers from Rabelais to Shakespeare and figures from Henry VIII to Alice Cooper. Glover's witty and entertaining prose reveals how male vanity turned a piece of cloth into a bulging and absurd representation of masculinity itself. The codpiece, painted again and again by masters such as Titian, Holbein, Giorgione, and Bruegel, became a symbol of royalty, debauchery, virility, and religious seriousness--all in one. Centuries of male self-importance and delusion are on display in this highly enjoyably new title. Glover's book moves from paintings to contemporary culture and back again as it charts the growing popularity of the codpiece and its eventual decline. The first history of its kind, this book is a must-read for art historians, anthropologists, fashion aficionados, and readers looking for a good, long laugh. A laugh-out-loud visual history of the strangest piece of men's clothing ever created: the codpiece. ...Show more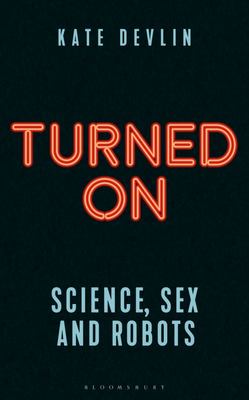 $29.99
AUD
Category: Sex & Sexuality
The idea of the seductive sex robot is the stuff of myth, legend and science fiction. From the ancient Greeks to twenty-first century movies, robots in human form have captured our imagination, our hopes and our fears. But beyond the fantasies there are real and fundamental questions about our relations hip with technology as it moves into the realm of robotics. Should we form intimate relationships with machines' Should robots be provided with a sexuality' How will it affect our everyday lives' Can we use them for therapy' Do they breach our laws on obscenity' Could they ever feel love' Sexual activity is central to our very existence; it shapes how we think, how we act and how we live. It is deeply embedded in our society. With advances in technology come machines that may one day think independently. What will happen to us when we form close relationships with these intelligent systems' What, ultimately, does it means to be human in a future of machines' Sex robots are here, and here to stay, and more are coming. This book explores how the emerging and future development of sexual companion robots might affect us, and the society in which we live. It explores the social changes arising from emerging technologies, and our relationships with the machines that may someday care for us and about us. Chapter by chapter, this book will build on the science and the philosophy surrounding our most intimate relationship with technology. The scene is set with the history of the artificial sexual companion, then goes on to explore the modern ' robot and the twentieth century sci-fi that promised us our own robot slaves. This is followed by an explanation of artificial intelligence and the urge to create sentient machines. It delves into our own psychology- how does desire affect our own behaviour, and can we become attached to an inanimate object' This then leads to a discussion of the good (robots making society a better place) and the bad (the potential for all to go wrong). ...Show more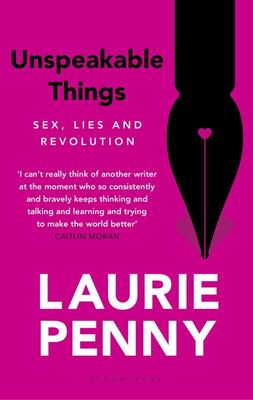 $17.99
AUD
Category: Sex & Sexuality
Shortlisted for The Green Carnation Prize 2014 'This is not a fairytale. This is a story about how sex and money and power police our dreams.' Clear-eyed, witty and irreverent, Laurie Penny is as ruthless in her dissection of modern feminism and class politics as she is in discussing her own experiences in journalism, activism and underground culture. This is a book about poverty and prejudice, online dating and eating disorders, riots in the streets and lies on the television. The backlash is on against sexual freedom for men and women and social justice - and feminism needs to get braver. Penny speaks for a new feminism that takes no prisoners, a feminism that is about justice and equality, but also about freedom for all. It's about the freedom to be who we are, to love who we choose, to invent new gender roles, and to speak out fiercely against those who would deny us those rights. It is a book that gives the silenced a voice - a voice that speaks of unspeakable things. ...Show more
What IS Sex?
by Alenka Zupančič
$49.99
AUD
Category: Sex & Sexuality | Series: Short Circuits Ser.
Why sexuality is at the point of a "short circuit" between ontology and epistemology. Consider sublimation--conventionally understood as a substitute satisfaction for missing sexual satisfaction. But what if, as Lacan claims, we can get exactly the same satisfaction that we get from sex from talking (or writing, painting, praying, or other activities)? The point is not to explain the satisfaction from talking by pointing to its sexual origin, but that the satisfaction from talking is itself sexual. The satisfaction from talking contains a key to sexual satisfaction (and not the other way around)--even a key to sexuality itself and its inherent contradictions. The Lacanian perspective would make the answer to the simple-seeming question, "What is sex?" rather more complex. In this volume in the Short Circuits series, Alenka Zupancic approaches the question from just this perspective, considering sexuality a properly philosophical problem for psychoanalysis; and by psychoanalysis, she means that of Freud and Lacan, not that of the kind of clinician practitioners called by Lacan "orthopedists of the unconscious." Zupancic argues that sexuality is at the point of a "short circuit" between ontology and epistemology. Sexuality and knowledge are structured around a fundamental negativity, which unites them at the point of the unconscious. The unconscious (as linked to sexuality) is the concept of an inherent link between being and knowledge in their very negativity. of Freud and Lacan, not that of the kind of clinician practitioners called by Lacan "orthopedists of the unconscious." Zupancic argues that sexuality is at the point of a "short circuit" between ontology and epistemology. Sexuality and knowledge are structured around a fundamental negativity, which unites them at the point of the unconscious. The unconscious (as linked to sexuality) is the concept of an inherent link between being and knowledge in their very negativity. ...Show more