$22.99
AUD
Category: General Biography / Memoir
'Vital reading' STYLIST 'Because 100 Nasty Women is so easy to read and witty, I didn't expect it to be the life changing, important book that I'm discovering it to be' PHILIPPA PERRY * * * * * * These are the women who were deemed too nasty for their times. When you learn about (the very few) women in history, it's hard not to wonder: why do they seem so prim and proper? The truth is, (mostly male) historians keep glossing over the real details, or leaving out the women who threatened their idea of what a woman should be like. Fake news! But fret not. Former Buzzfeed senior writer and Washington Post pop culture host Hannah Jewell has got you covered. In 100 Nasty Women of History, Hannah will give you the brief on, among others: Aethelflaed, who fought off Vikings at her wedding; Ching Shih, a swashbuckling pirate known as 'The Terror of South China'; Ida B. Wells-Barnett, who fought racism with the point of her pen; Lilian Bland, who built her own plane and flew it; Rani Chennamma, who was a (literal) queen and went to war with the British; Nell Gwynn, one of the greatest hos in English history; Coccinelle, the first known trans woman to be legally married in France; Noor Inayat Khan, who may have literally punched Nazis. And that's just eight of them. So if you think that Nasty Women are a new thing, think again. They've always been around - you just haven't always heard of them. It's time to get learning. These are the 100 Nasty Women of History who gave zero f*cks whatsoever. These are the 100 Nasty Women of History whom everyone needs to know about, right now. 'A fun, hilarious read that will make a fantastic addition to your feminist library and historical knowledge' ANN SHEN, author of Bad Girls Throughout History ...Show more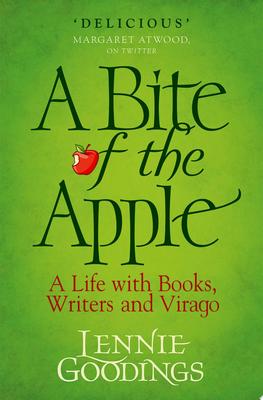 $34.95
AUD
Category: Feminism & Womens Studies
'The moment I got my job at Virago in 1978 I knew it would be a long time before I would leave. I certainly wouldn't have had the brazen hope then-only twenty-five and very recently new to Britain-that I would ever become the Publisher, but I did know that I had found my home: where books, ideas, politi cs, imagination, feminism, and business was the air we breathed . . .'   A Bite of the Apple is part-memoir, part history of Virago, and part thoughts on over forty years of feminist publishing. This is the story of how the authors and staff who, driven by passion, conviction and excitement, have made Virago Press one of the most important and influential English-language publishers in the world. Lennie Goodings has been with the iconic press founded by Carmen Callil almost since the start. First a publicist and then for over twenty years, publisher and editor, she has worked with extraordinary authors: Margaret Atwood, Marilynne Robinson, Sarah Waters, Linda Grant, Natasha Walter, Naomi Wolf and Maya Angelou among many others.   Virago has been a life-changer for Lennie Goodings - but certainly not only for her. Following the chronology of the press and the enormous breadth of the Virago titles published over these years, she sets her story in the context of feminism, and segues into thoughts on editing, post-feminism, reading, breaking boundaries, and the Virago Modern Classics. Virago lives within the tension between idealism and pragmatism; between sisterhood and celebrity; between watching feminism wax and wane at the same time as knowing so many of the battles are still to be won. This book is about how it felt to be there.   A Bite of the Apple is a celebration of writing, of publishing, and of reading. ...Show more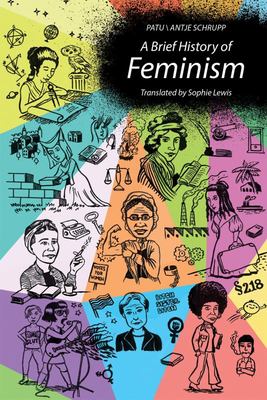 $29.99
AUD
Category: Feminism & Womens Studies | Series: A Brief History of Feminism
The history of feminism? The right to vote, Susan B. Anthony, Gloria Steinem, white pantsuits? Oh, but there's so much more. And we need to know about it, especially now. In pithy text and pithier comics, A Brief History of Feminism engages us, educates us, makes us laugh, and makes us angry. It begins with antiquity and the early days of Judeo-Christianity. (Mary Magdalene questions the maleness of Jesus's inner circle: "People will end up getting the notion you don't want women to be priests." Jesus: "Really, Mary, do you always have to be so negative?") It continues through the Middle Ages, the Early Modern period, and the Enlightenment ("Liberty, equality, fraternity!" "But fraternity means brotherhood!"). It covers the beginnings of an organized women's movement in the nineteenth century, second-wave Feminism, queer feminism, and third-wave Feminism. Along the way, we learn about important figures: Olympe de Gouges, author of the "Declaration of the Rights of Woman and the Female Citizen" (guillotined by Robespierre); Flora Tristan, who linked the oppression of women and the oppression of the proletariat before Marx and Engels set pen to paper; and the poet Audre Lorde, who pointed to the racial obliviousness of mainstream feminism in the 1970s and 1980s. We learn about bourgeois and working-class issues, and the angry racism of some American feminists when black men got the vote before women did. We see God as a long-bearded old man emerging from a cloud (and once, as a woman with her hair in curlers). And we learn the story so far of a history that is still being written. ...Show more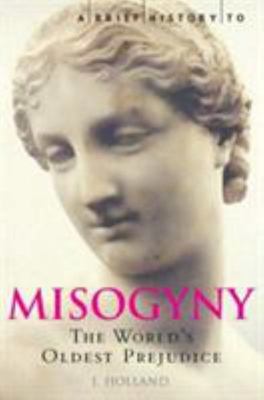 $19.99
AUD
Category: Feminism & Womens Studies | Series: Brief Histories Ser.
In this compelling, powerful book, highly respected writer and commentator Jack Holland sets out to answer a daunting question: how do you explain the oppression and brutalization of half the world's population by the other half, throughout history?   The result takes the reader on an eye-opening jour ney through centuries, continents and civilizations as it looks at both historical and contemporary attitudes to women. Encompassing the Church, witch hunts, sexual theory, Nazism and pro-life campaigners, we arrive at today's developing world, where women are increasingly and disproportionately at risk because of radicalized religious belief, famine, war and disease. Well-informed and researched, highly readable and thought-provoking, this is no outmoded feminist polemic: it's a refreshingly straightforward investigation into an ancient, pervasive and enduring injustice. It deals with the fundamentals of human existence -- sex, love, violence -- that have shaped the lives of humans throughout history.   The answer? It's time to recognize that the treatment of women amounts to nothing less than an abuse of human rights on an unthinkable scale. A Brief History of Misogyny is an important and timely book that will make a long-lasting contribution to the efforts to improve those rights throughout the world. ...Show more
$10.99
AUD
Category: Feminism & Womens Studies | Series: Penguin Great Ideas Ser.
'I am a woman's rights. I have plowed and reaped and husked and chopped and mowed, and can any man do more than that? I am as strong as any man that is now' A former slave and one of the most powerful orators of her time, Sojourner Truth fought for the equal rights of Black women throughout her life. T his selection of her impassioned speeches is accompanied by the words of other inspiring African-American female campaigners from the nineteenth century. One of twenty new books in the bestselling Penguin Great Ideas series. This new selection showcases a diverse list of thinkers who have helped shape our world today, from anarchists to stoics, feminists to prophets, satirists to Zen Buddhists. ...Show more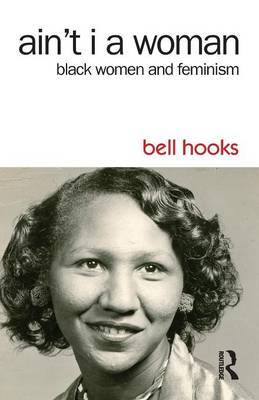 $52.95
AUD
Category: Feminism & Womens Studies
A classic work of feminist scholarship, Ain't I a Woman has become a must-read for all those interested in the nature of black womanhood. Examining the impact of sexism on black women during slavery, the devaluation of black womanhood, black male sexism, racism among feminists, and the black woman's inv olvement with feminism, hooks attempts to move us beyond racist and sexist assumptions. The result is nothing short of groundbreaking, giving this book a critical place on every feminist scholar's bookshelf. ...Show more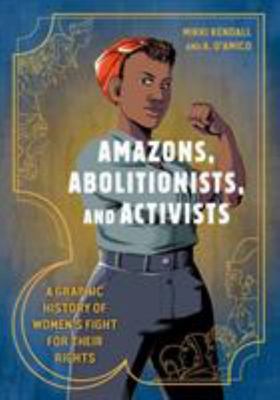 $32.99
AUD
Category: Feminism & Womens Studies
A bold and gripping graphic history of the fight for women's rights   The ongoing struggle for women's rights has spanned human history, touched nearly every culture on Earth, and encompassed a wide range of issues, such as the right to vote, work, get an education, own property, exercise bodily auton omy, and beyond. Amazons, Abolitionists, and Activists is a fun and fascinating graphic novel-style primer that covers the key figures and events that have advanced women's rights from antiquity to the modern era. In addition, this compelling book illuminates the stories of notable women throughout history--from queens and freedom fighters to warriors and spies--and the progressive movements led by women that have shaped history, including abolition, suffrage, labor, civil rights, LGBTQ liberation, reproductive rights, and more. Examining where we've been, where we are, and where we're going, Amazons, Abolitionists, and Activists is an indispensable resource for people of all genders interested in the fight for a more liberated future. ...Show more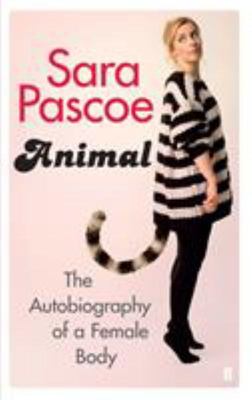 $29.99
AUD
Category: Feminism & Womens Studies
Take a funny and illuminating tour of the female body with award-winning comedian Sara Pascoe. Women have so much going on, what with boobs and jealousy and menstruating and broodiness and sex and infidelity and pubes and wombs and jobs and memories and emotions and the past and the future and themselve s and each other. Here's a book that deals with all of it. Sara Pascoe has joked about feminity and sexuality on stage and screen but now she has a book to talk about it all for a bit longer. Animal combines autobiography and evolutionary history to create a funny, fascinating insight into the forces that mould and affect modern women. Animal is entertaining and informative, personal and universal - silly about lots of things and serious about some. It's a laugh-out-loud investigation to help us understand and forgive our animal urges and insecurities. ...Show more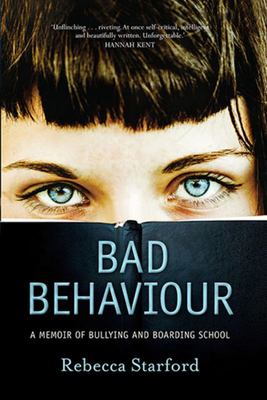 $22.99
AUD
Category: Feminism & Womens Studies
It is night. They move with such stealth they could be almost floating along the road. I can't see faces, just the outline of their movement. But when the moon drifts out from behind a cloud, bathing the road in an urgent sort of light, I see how they're all gazing up towards me. 'They're coming back, ' I murmur. I turn to Kendall, and she puts her sewing aside, eyes on me. They never waiver. It was supposed to be a place where teenagers would learn resilience, confidence and independence, where long hikes and runs in the bush would make their bodies strong and foster a connection with the natural world. Living in bare wooden huts, cut off from the outside world, the students would experience a very different kind of schooling, one intended to have a strong influence over the kind of adults they would eventually become. Fourteen-year-old Rebecca Starford spent a year at this school in the bush. In her boarding house, 16 girls were left largely unsupervised, a combination of the worst-behaved students and some of the most socially vulnerable. As everyone tried to fit in and cope with their feelings of isolation and homesickness, Rebecca found herself joining ranks with the powerful girls, becoming both a participant--and later a victim--of various forms of bullying and aggression. Bad Behaviour tells the story of that year, a time of friendship and joy but also of shame and fear. It explores how those crucial experiences affected Rebecca as an adult and shaped her future relationships and asks courageous questions about the nature of female friendship. Moving, wise and painfully honest, this extraordinary memoir shows how bad behaviour from childhood, in all its forms, can be so often and so easily repeated throughout our adult lives. ...Show more
$29.99
AUD
Category: Feminism & Womens Studies
'Pink is my favourite colour. I used to say my favourite colour was black to be cool, but it is pink - all shades of pink. If I have an accessory, it is probably pink. I read Vogue, and I'm not doing it ironically, though it might seem that way. I once live-tweeted the September issue.' In these funny a nd insightful essays, Roxane Gay takes us through the journey of her evolution as a woman (Sweet Valley High) of colour (The Help) while also taking readers on a ride through culture of the last few years (Girls, Django in Chains) and commenting on the state of feminism today (abortion, Chris Brown). The portrait that emerges is not only one of an incredibly insightful woman continually growing to understand herself and our society, but also one of our culture. Bad Feminist is a sharp, funny and sincere look at the ways in which the culture we consume becomes who we are, and an inspiring call-to-arms of all the ways we still need to do better. ...Show more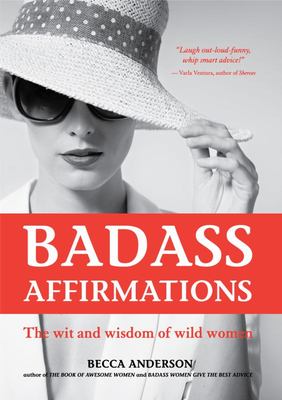 $24.99
AUD
Category: Feminism & Womens Studies
#1 Amazon New Release ─ Positive affirmations for a badass Even a badass needs daily affirmations: We all need reminders now and then. You don't leap out of bed every day knowing you are amazing and about to have an incredible day. All of us have a lot of demands, pressures, to-do's and responsibiliti es so we find ourselves rushing around, working hard to please others. Most of the time, you find yourself at the back of your own bus, having made everyone else happy but your own damn self. Then you go and beat yourself up about it. Let's stop that, shall we? The incredible art of self-affirmation: Positive living and affirmation queen Becca Anderson is here to remind you that you are pretty darn great. I had to learn to remind myself of that but you know what? It feels pretty darn good. It is even kind of addictive in the best possible way. While this might seem like a fluffy little exercise, it actually runs quite deep and will serve you the rest of your life. There are reasons we need esteem boosters here and there; we pick up scars along the way and get bumps and bruises in the wake of daily life. If you had a bad childhood, you have these old "tapes" from poor parenting that loop around in your brain on an unconscious level, "You'll never amount to anything. You're not good at sports. Your sister has a much better singing voice than you, so we're sending her to music camp and you can stay behind and babysit." Even really nice moms and dads perpetrate these parenting errors that leave marks on the souls of their children. But, this can all be overcome with the right mix of badass affirmations. Every day and in every way, you can learn the art of self-affirmation. Self-affirmation adjustment: If you find yourself feeling overwhelmed and drained by the busyness of life with too many demands, you need to stop in your tracks and do an attitude adjustment, or more specifically a "gratitude adjustment." Whenever you have gotten to this point, you have need for some "me TLC" and a dose of radical self-affirmation. The habit of daily affirmations builds self-esteem: If you affirm yourself every day, you can rule the world. More importantly, you can live a life filled with love, joy, fulfillment and satisfaction thanks to your own positive self-regard. Through the art of self-affirmation or daily affirmations, you can take control of your own destiny and create your ideal life. If it sounds easy, it can be but it does require the discipline that you reflect upon positive affirmations each day. These affirmations are a mindfulness practice that will strengthen your self-esteem. Like a muscle, the more you do it, the stronger your confidence and sense of self will be. Positive Affirmations for a Badass is the ultimate motivating, encouraging, and uplifting book to enjoy and share. These very wise words and affirmative sayings have the power to touch our hearts, make us laugh and alleviate our stress, while realizing the vast potential life has to offer. ...Show more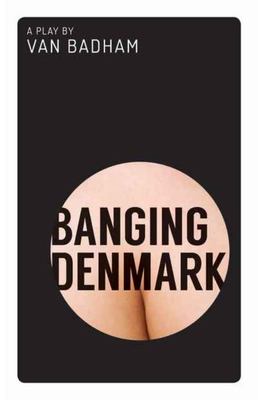 $24.99
AUD
Category: Feminism & Womens Studies | Series: NewSouth Plays Ser.
Ish Madigan is a feminist academic writing a thesis on computer games. Jake Newhouse is a full-time management consultant and part-time pickup artist. They're not exactly best friends. But when Jake's latest crush - a brilliant Danish librarian - doesn't respond to his usual seduction techniques, he kno ws he needs help. Jake asks Ish to coach him in feminist-friendly flirtation. He'll pay. And Ish needs the money. So, what's stopping her? Oh, you know, just ethics, morals and every fibre of her being. Banging Denmark is a swinging satire on the men who claim to understand the 'female mind' and the online culture that inspires them. ...Show more