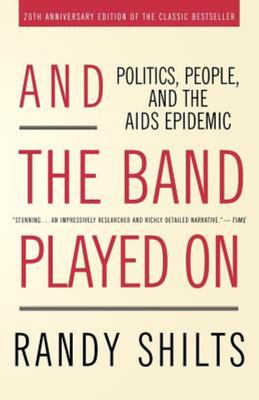 $44.99
AUD
Category: HIV & AIDS Studies
Upon it's first publication twenty years ago, "And The Band Played" on was quickly recognized as a masterpiece of investigatve reporting. An international bestseller, a nominee for the National Book Critics Circle Award, and made into a critically acclaimed movie, Shilts' expose revealed why AIDS was al lowed to spread unchecked during the early 80's while the most trusted institutions ignored or denied the threat. One of the few true modern classics, it changed and framed how AIDS was discussed in the following years. Now republished in a special 20th Anniversary edition, "And the Band Played On" remains one of the essential books of our time. ...Show more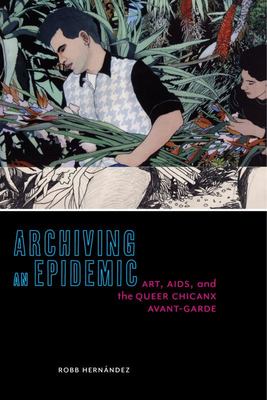 $59.99
AUD
Category: HIV & AIDS Studies | Series: Sexual Cultures Ser.
Critically reimagines Chicanx art, unmasking its queer afterlife Emboldened by the boom in art, fashion, music, and retail culture in 1980s Los Angeles, the iconoclasts of queer Aztl n--as Robb Hern ndez terms the group of artists who emerged from East LA, Orange County, and other parts of Southern Cal ifornia during this period--developed a new vernacular with which to read the city in bloom. Tracing this important but understudied body of work, Archiving an Epidemic catalogs a queer retelling of the Chicana and Chicano art movement, from its origins in the 1960s, to the AIDS crisis and the destruction it wrought in the 1980s, and onto the remnants and legacies of these artists in the current moment. Hern ndez offers a vocabulary for this multi-modal avant-garde--one that contests the heteromasculinity and ocular surveillance visited upon it by the larger Chicanx community, as well as the formally straight conditions of traditional archive-building, museum institutions, and the art world writ large. With a focus on works by Mundo Meza (1955-85), Teddy Sandoval (1949-1995), and Joey Terrill (1955- ), and with appearances by Laura Aguilar, David Hockney, Robert Mapplethorpe, and even Eddie Murphy, Archiving an Epidemic composes a complex picture of queer Chicanx avant-gardisms. With over sixty images--many of which are published here for the first time--Hern ndez's work excavates this archive to question not what Chicanx art is, but what it could have been. ...Show more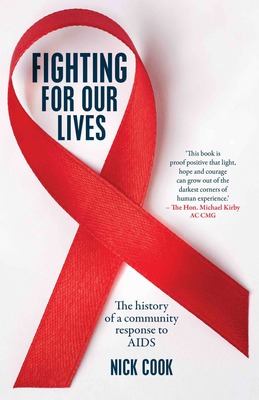 $39.99
AUD
Category: HIV & AIDS Studies
Fighting For Our Lives is the inspirational story of communities directly affected by the AIDS crisis. Against a harrowing backdrop of illness and death, fear and anger, hate and discrimination, they bravely took action. During the darkest years of the epidemic, marginalised communities – mostly gay men , sex workers and people who inject drugs – came together to form organisations that gave them a voice in the corridors of power. They built an unprecedented alliance with politicians and medical experts, a three-way partnership that made Australia's response to AIDS one of the most successful in the world. Fighting For Our Lives captures the high-stakes drama of this extraordinary period and the stories of the people at the very centre of a life-or-death struggle. It is a gripping read, an important story, and one that must never be forgotten. ...Show more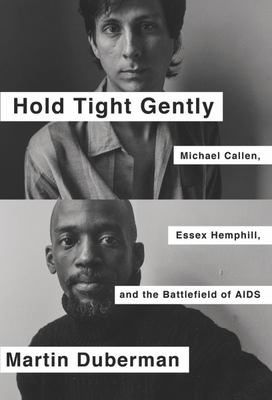 $34.99
AUD
Category: History
In December 1995, the FDA approved the release of protease inhibitors, the first effective treatment for AIDS. For countless people, the drug offered a reprieve from what had been a death sentence; for others, it was too late. In the United States alone, over 318,000 people had already died from AIDS-re lated complications--among them the singer Michael Callen and the poet Essex Hemphill. Meticulously researched and evocatively told, Hold Tight Gently is the celebrated historian Martin Duberman's poignant memorial to those lost to AIDS and to two of the great unsung heroes of the early years of the epidemic. Callen, a white gay Midwesterner who had moved to New York, became a leading figure in the movement to increase awareness of AIDS in the face of willful and homophobic denial under the Reagan administration; Hemphill, an African American gay man, contributed to the black gay and lesbian scene in Washington, D.C., with poetry of searing intensity and introspection. A profound exploration of the intersection of race, sexuality, class, identity, and the politics of AIDS activism beyond ACT UP, Hold Tight Gently captures both a generation struggling to cope with the deadly disease and the extraordinary refusal of two men to give in to despair. ...Show more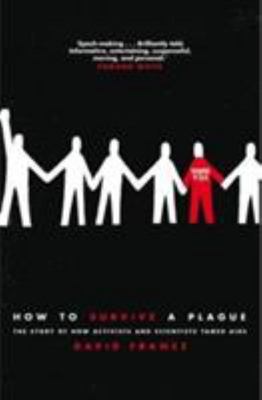 $22.99
AUD
Category: HIV & AIDS Studies
One of The New York Times "100 Notable Books of 2016"   KOBO "Best of the Year"   From the creator of the seminal documentary of the same name, an Oscar finalist, the definitive history of the successful battle to halt the AIDS epidemic, and the powerful, heroic stories of the gay activists who refu sed to die without a fight.   Shortly after David France arrived in New York in 1978, the newspaper articles announcing a new cancer specific to gay men seemed more a jab at his new community than a genuine warning. Just three years later, he was reporting on the first signs of what would become an epidemic. Intimately reported, suspenseful, devastating, and finally, inspiring, this is the story of the men and women who watched their friends and lovers fall, ignored by public officials, religious leaders, and the nation at large. Confronted with shame and hatred, they chose to fight, starting protests, rallying a diverse community that had just begun to taste liberation in order to demand their right to live. We witness the founding of ACT UP and TAG (Treatment Action Group), the rise of an underground drug market in opposition to the prohibitively expensive (and sometimes toxic) AZT, and the gradual movement toward a lifesaving medical breakthrough. Throughout, France's unparalleled access to this community immerses us in the lives of extraordinary characters, including the closeted Wall Street trader turned activist; the prominent NIH immunologist with a contentious but enduring relationship with ACT UP; the French high school dropout who finds purpose battling pharmaceutical giants in New York; and the South African physician who helped establish the first officially recognized buyers' club at the height of the epidemic. Expansive yet richly detailed, How to Survive a Plague is an insider's account of a pivotal moment in the history of civil rights. ...Show more
$39.99
AUD
Category: HIV & AIDS Studies
The people who volunteered to help during the HIV/AIDS crisis of the 1980s and early 1990s provided compassion and support to heavily stigmatised people. These volunteers provided in-home care for the sick and dying, staffed needle exchanges and telephone help-lines, produced educational resources, serv ed on boards of management, and provided friendship and practical support, among many other roles. They helped people affected by the virus to navigate a medical system that in preceding decades had been openly hostile towards the marginalised communities of homosexuals, drug users and sex workers. In the process, volunteering left and indelible mark on the lives and outlooks of these volunteers.For the first time, by focusing on individual life stories, this book explores the crucial role of the men and women who volunteered at at time of disaster. Despite their critical role, they have not been sufficiently recognised. Through their stories, drawn from oral histories conducted by the authors, we see how those on the front-line navigated and survived a devastating epidemic, and the long-term impact of those grim years of illness, death and loss. ...Show more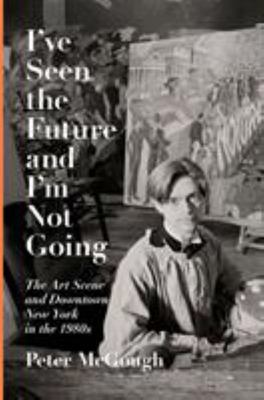 $55.00
AUD
Category: History
Brilliantly funny, frank, and shattering, this is the bittersweet memoir by Peter McGough of his life with artist David McDermott. Set in New York's Lower East Side of the 1980s and mid-1990s, it is also a devastatingly candid look at the extreme naivet and dysfunction that would destroy both their live s.   Escaping the trauma of growing up gay in Syracuse and being bullied at school, McGough attended art school in New York, dropped out, and took out jobs in clubs, where he met McDermott. Dazzled by McDermott, whom he found fascinating and worldly, McGough agreed to collaborate with him not only on their art but also in McDermott's very entertaining Victorian lifestyle. McGough evokes the rank and seedy East Village of that time, where he encountered Keith Haring, Rene Ricard, Kenny Scharf, Jean-Michel Basquiat, Andy Warhol, and Jacqueline and Julian Schnabel, among many others. Nights were spent at the Ninth Circle, Danceteria, and Studio 54; going to openings at the FUN Gallery; or visiting friends in the Chelsea Hotel. By the mid-1980s, McDermott & McGough were hugely successful, showing at three Whitney Biennials, represented by the best galleries here and abroad, and known for their painting, photography and "time experiment" interiors. Then, overnight, it was all gone. And one day in the mid-1990s, McGough would find that he, like so many of his friends, had been diagnosed with AIDS.   I've Seen the Future and I'm Not Going is a compelling memoir for our time, told with humor and compassion, about how lives can become completely entwined even in failure and what it costs to reemerge, phoenix-like, and carry on. ...Show more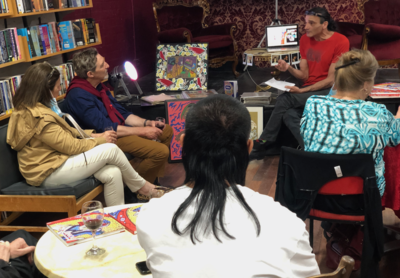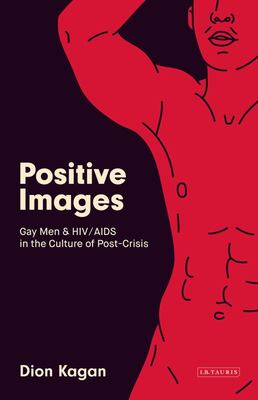 $123.00
AUD
Category: HIV & AIDS Studies
A tidal wave of panic surrounded homosexuality and AIDS in the 1980s and 1990s, during what was commonly termed "The AIDS Crisis." Since the advent of antiretroviral drugs, however, the connotations of HIV/AIDS have changed: having the virus no longer means certain death. But while these life saving dru gs mean that gay men can have a potentially healthy, normal life, what do these changes mean for how they and HIV is presented in popular culture? Positive Images is the first examination of the various methods used to portray gay men and HIV in the media over the past two decades. From Queer As Folk to Dallas Buyer's Club and The Normal Heart, Dion Kagan explores film, documentaries, news coverage, and pornography across the English-speaking world and exposes the socio-cultural foundations upon which those twenty years were based. His analyses provide acute insights into the fraught legacy of the AIDS Crisis and its continued impact upon the modern gay consciousness. ...Show more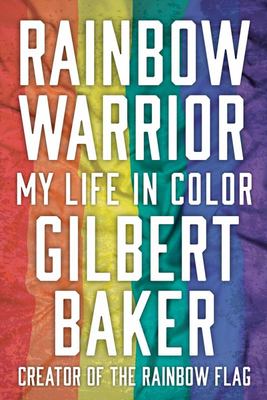 $49.99
AUD
Category: Gay Male & Bi Biography/Memoir
The never-published memoir of the visual artist and social justice activist behind the Rainbow Flag, created by Baker in 1978 at the request of Harvey Milk, which became an international emblem of the modern LGBTQ+ movement.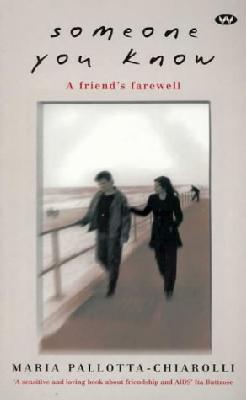 $19.99
AUD
$24.95
(19% off)
Category: Gay Male & Bi Biography/Memoir
 'Someone You Know' is Maria Palotta-Chiarolli's biography of Jon, who is living with AIDS, and the story of their extraordinary friendship. Maria and Jon teach each other, hold common views, they also share secrets. The threads and entanglements of their lives come together at Jon's final gathering. 'S omeone You Know' covers the issues that AIDS makes us confront and will help all who are involved in AIDS education, research and care. ...Show more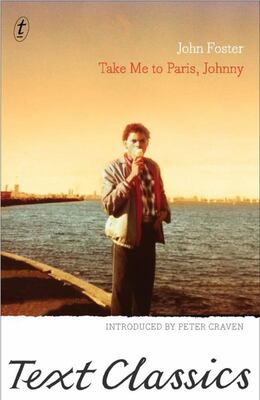 $12.95
AUD
Category: Gay Male & Bi Biography/Memoir | Series: Text Classics Ser.
John Foster's moving yet unsentimental account of the life of his partner, Juan Cespedes. In 1981 the young Cuban dancer Juan is a struggling dancer in NYC. There he meets John, an Australian historian. The two live in New York, where Juan tries to make it on Broadway. They cross the globe together, bat tling the disease taking the lives of gay men everywhere. Until his final days, Juan is captivating, witty, headstrong. First published in 1993, shortly before Foster's own death from AIDS, this a story told with humour and skill, about a radiant love affair in a time of darkness. ...Show more