$24.99
AUD
Category: LGBTI & Queer Studies | Series: Introducing...
Join the creators of Queer: A Graphic History('Could totally change the way you think about sex and gender' VICE) on an illustrated journey of gender exploration.    Is masculinity 'toxic'? Why are public toilets such a political issue? How has feminism changed the available gender roles - and for w hom? Why might we all benefit from challenging binary thinking about sex/gender?   In this unique illustrated guide, Meg-John Barker and Jules Scheele travel through our shifting understandings of gender across time and space - from ideas about masculinity and femininity, to non-binary and trans genders, to intersecting experiences of gender, race, sexuality, class, disability and more.    Tackling current debates and tensions, which can divide communities and even cost lives, Barker and Scheele look to the past and the future to explore how we might all approach gender in more caring and celebratory ways.       ...Show more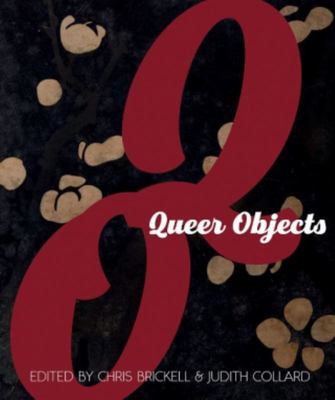 Queer Objects
by Chris Brickell & Judith Collard (Editors)
$49.95
AUD
Category: LGBTI & Queer Studies | Reading Level: near fine
Queer lives give rise to a vast array of objects: the things we fill our houses with, the gifts we share with our friends, the commodities we consume at work and at play, the clothes and accessories we wear, and the analogue and digital technologies we use to communicate with one another. But what makes an object queer? The 63 chapters in Queer Objects consider this question in relation to lesbian, gay and transgender communities across time, cultures and space. In this unique international collaboration, well-known and newer writers traverse world history to write about items ranging from ancient Egyptian tomb paintings and Roman artefacts to political placards, snapshots, sex toys and the smartphone. Fabulous, captivating, transgressive. ...Show more
$29.99
AUD
Category: LGBTI & Queer Studies
A heart-wrenching, eye-opening, and giggle-inducing memoir about what it's like to grow up not sure if you're (a) a boy, (b) a girl, (c) something in between, or (d) all of the above. As a young child in North Carolina, Jacob Tobia wasn't the wrong gender, they just had too much of the stuff. Barbies? Y es. Playing with bugs? Absolutely. Getting muddy? Please. Princess dresses? You betcha. Jacob wanted it all, but because they were "a boy," they were told they could only have the masculine half. Acting feminine labelled them "a sissy" and brought social isolation.   It took Jacob years to discover that being "a sissy" isn't something to be ashamed of. It's a source of pride. Following Jacob through bullying and beauty contests, from Duke University to the United Nations to the podiums of the Methodist church--not to mention the parlors of the White House--this unforgettable memoir contains multitudes. A deeply personal story of trauma and healing, a powerful reflection on gender and self-acceptance, and a hilarious guidebook for wearing tacky clip-on earrings in today's world, Sissy guarantees you'll never think about gender--both other people's and your own--the same way again.   ...Show more
$19.99
AUD
Category: Trans & Gender Diverse Biography / Memoir
An intrepid voyage out to the frontiers of the latest thinking about love, language, and family Maggie Nelson's The Argonauts is a genre-bending memoir, a work of "autotheory" offering fresh, fierce, and timely thinking about desire, identity, and the limitations and possibilities of love and language. At its center is a romance: the story of the author's relationship with the artist Harry Dodge. This story, which includes Nelson's account of falling in love with Dodge, who is fluidly gendered, as well as her journey to and through a pregnancy, is an intimate portrayal of the complexities and joys of (queer) family-making. Writing in the spirit of public intellectuals such as Susan Sontag and Roland Barthes, Nelson binds her personal experience to a rigorous exploration of what iconic theorists have said about sexuality, gender, and the vexed institutions of marriage and child-rearing. Nelson's insistence on radical individual freedom and the value of caretaking becomes the rallying cry of this thoughtful, unabashed, uncompromising book. ...Show more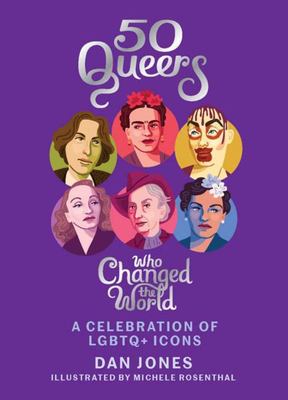 $19.99
AUD
Category: LGBTI & Queer Studies
LGBT people are some of the coolest in history - Freddie Mercury, Divine, Virginia Woolf, Marlene Dietrich, Andy Warhol... the list goes on. Queer subculture has had an enormous impact on style, music, science, art and literature. From Oscar Wilde, who defended his homosexual relationships in court, to Rupaul acting as an ambassador for drag on network television, queer people have fought to express their identities and make a difference. This book will celebrate the lives, work, and unique perspectives of the icons who changed the world. Featuring beautifully illustrated portraits and profiles, 50 Queers Who Changed the World is a tribute to some of the most inspirational people of all time ...Show more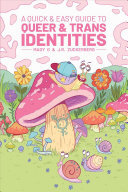 $19.99
AUD
Category: LGBTI & Queer Studies
A great starting point for anyone curious about queer and trans life, and helpful for those already on their own journeys   In this quick and easy guide to queer and trans identities, cartoonists Mady G and JR Zuckerberg guide you through the basics of the LGBT+ world Covering essential topics like se xuality, gender identity, coming out, and navigating relationships, this guide explains the spectrum of human experience through informative comics, interviews, worksheets, and imaginative examples. A great starting point for anyone curious about queer and trans life, and helpful for those already on their own journeys   And don't miss A Quick & Easy Guide to They/Them Pronouns by Archie Bongiovanni and Tristan Jimerson ...Show more
$51.99
AUD
Category: LGBTI & Queer Studies
Neither queer theory nor queer activism has fully reckoned with the role of race in the emergence of the modern gay subject. In A Taste for Brown Bodies, Hiram Pérez traces the development  of gay modernity and its continued romanticization of the brown body. Focusing in particular on three figures with elusive queer histories—the sailor, the soldier, and the cowboy— Pérez unpacks how each has been memorialized and desired for their heroic masculinity while at the same time functioning as agents for the expansion of the US borders and neocolonial zones of influence. Describing an enduring homonationalism dating to the "birth" of the homosexual in the late 19th century, Pérez considers not only how US imperialist expansion was realized, but also how it was visualized for and through gay men. By means of an analysis of literature, film, and photographs from the 19th to the 21st  centuries—including Herman Melville's Billy Budd, Anne Proulx's "Brokeback Mountain," and photos of abuse at the Abu Ghraib prison—Pérez proposes that modern gay male identity, often traced to late Victorian constructions of "invert" and "homosexual," occupies not the periphery of the nation but rather a cosmopolitan position, instrumental to projects of war, colonialism, and neoliberalism. A Taste for Brown Bodies argues that practices and subjectivities that we understand historically as forms of homosexuality have been regulated and normalized as an extension of the US nation-state, laying bare the tacit, if complex, participation of gay modernity within US imperialism. ...Show more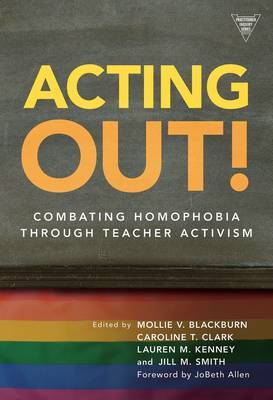 $54.95
AUD
Category: Education
In this volume, teachers from urban, suburban, and rural districts join together in a teacher inquiry group to challenge homophobia and heterosexism in schools and classrooms. To create safe learning environments for all students they address key topics, including seizing teachable moments, organizing f aculty, deciding whether to come out in the classroom, using LGBTQ-inclusive texts, running a Gay-Straight Alliance, changing district policy to protect LGBTQ teachers and students, dealing with resistant students, and preparing preservice teachers to do antihomophobia work.  ...Show more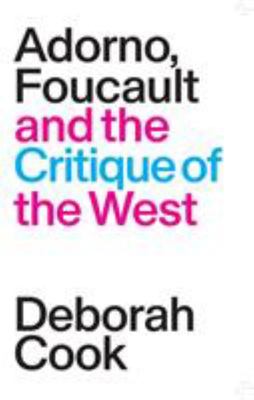 $39.99
AUD
Category: LGBTI & Queer Studies
The alliance of critical theory between Frankfurt and ParisAdorno, Foucault and the Critique of the West argues that critical theory continues to offer valuable resources for critique and contestation during this turbulent period. To assess these resources, it examines the work of two of the twentieth c entury's more prominent social theorists: Theodor W. Adorno and Michel Foucault. Although Adorno was situated squarely in the Marxist tradition that Foucault would occasionally challenge, Deborah Cook demonstrates that their critiques of our current predicament are complementary in important respects. Among other things, these critiques converge in their focus on the historical conditions-economic in Adorno and political in Foucault-that gave rise to the racist and authoritarian tendencies that continue to blight the West. Cook also shows that, when Adorno and Foucault plumb the economic and political forces that have shaped our identities, they offer remarkably similar answers to the perennial question: What is to be done? ...Show more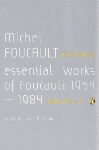 $28.00
AUD
Category: LGBTI & Queer Studies
Volume 2 in the ESSENTIAL WORKS OF FOUCAULT series and originally published by Allen Lane in 1999, a collection of articles, interviews and lectures on the subject of aesthetics, written by the twentieth century French philosopher, Michel Foucault and translated into English.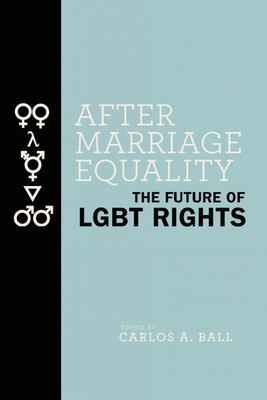 $68.00
AUD
Category: LGBTI & Queer Studies
In persuading the Supreme Court that same-sex couples have a constitutional right to marry, the LGBT rights movement has achieved its most important objective of the last few decades. Throughout its history, the marriage equality movement has been criticized by those who believe marriage rights were a c onservative cause overshadowing a host of more important issues. Now that nationwide marriage equality is a reality, everyone who cares about LGBT rights must grapple with how best to promote the interests of sexual and gender identity minorities in a society that permits same-sex couples to marry. This book brings together 12 original essays by leading scholars of law, politics, and society to address the most important question facing the LGBT movement today: What does marriage equality mean for the future of LGBT rights?After Marriage Equality explores crucial and wide-ranging social, political, and legal issues confronting the LGBT movement, including the impact of marriage equality on political activism and mobilization, antidiscrimination laws, transgender rights, LGBT elders, parenting laws and policies, religious liberty, sexual autonomy, and gender and race differences. The book also looks at how LGBT movements in other nations have responded to the recognition of same-sex marriages, and what we might emulate or adjust in our own advocacy. Aiming to spark discussion and further debate regarding the challenges and possibilities of the LGBT movement's future, After Marriage Equality will be of interest to anyone who cares about the future of sexual equality. ...Show more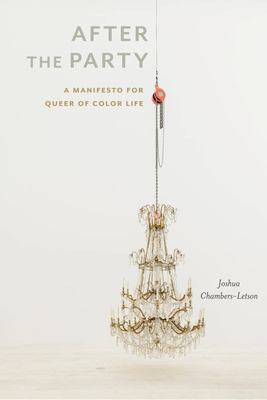 $66.00
AUD
Category: LGBTI & Queer Studies | Series: Sexual Cultures Ser.
A manifesto for more life, After the Party examines minoritarian artists who mobilize performance to survive the conditions of annihilation wrought by overlapping, histories of white supremacy, capitalism, colonialism, and heteropatriarchy. Drawing on the work of Nao Bustamante, Nina Simone, Jorge Ignac io Cortiñas, Danh Vo, Eiko, and Tseng Kwong Chi, Chambers-Letson builds upon the thought of José Esteban Muñoz and other scholarship in queer of color theory, black studies, and Marxism to map performance's capacity to produce what he calls a communism of incommensurability. Describing performance as a rehearsal for new ways of being together in difference, After the Party moves between slavery, the Black Power movement, the first wave of the AIDS crisis, the Vietnam War, and the catastrophe-riddled horizon of the early twenty-first century to consider the worldmaking powers of performances forged in the spaces between queer of color life and death. With urgency and pathos, Chambers-Letson insists that minoritarian performance keeps our dead alive and with us as we struggle to survive and remake an increasingly precarious present. Book jacket. ...Show more