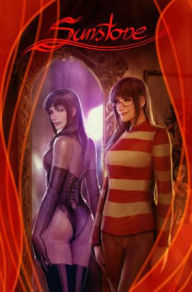 $29.95
AUD
Category: No Category | Series: Sunstone
Ally and Lisa are happy, well-adjusted young women, but they're both a little lonely. Ally loves the creativity of being a "domme" in her sex life, but hasn't found the right person to share it with. And Lisa... well, Lisa loves to be tied up! When they find each other online, they know they have to me et. But bondage is all about trust, and even after they've explored every facet of their sexuality together, Ally and Lisa will find the ultimate test of this trust lies in three simple words. The webcomic and graphic novel sensation continues to heat up in this third volume as Ally strives to keep things creative in the playroom and Lisa gets tied up and tattooed. But will they keep on avoiding the whole falling in love thing? ...Show more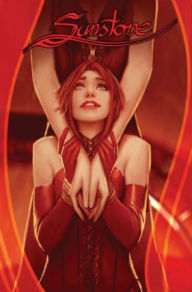 $29.95
AUD
Category: No Category | Series: Sunstone
A classy, sexy, fun, and emotional look at two women and the sub/dom lifestyle they live. It's all fun and games until someone falls in love! But the fun and games carry on!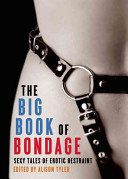 $19.99
AUD
Category: Kink BDSM Erotic Fiction
Surrender to your fantasies. Every submissive willingly does: bound and helpless, expecting the ecstasy of her master's lash. Never mind the leather—clothed or naked, she is stripped down to only the most basic physical and emotional need, completely exposed. But it's this swirl of sensations and feelin gs that combine in a perfect storm of kink and makes the seemingly impossible not only occur, but happen in a way that creates a sexy good time for everyone involved. The sensual stories that Alison Tyler has assembled in this collection delve into the dynamics of relationships filled with such unrestrained passion, revealing a world of beautiful contradictions that will thrill and inspire you. Some of these tales show how the everyday can be instantly transformed into pulse-quickening moments laced with eroticism. Nobody likes bondage more than Alison Tyler who is endlessly fascinated with the sensation of giving up, giving in, of putting one's pleasure (and pain) into the hands of another. To her, bondage means "I trust you to keep me safe," and yet BDSM can also mean, "I trust you to hurt me." Because the most important part of bondage, of dominance, of all the slippery ways one can play with those concepts is trust.In the BDSM realm, trust involves crops, whips, blindfolds, handcuffs, paddles, belts, gags, and toys. How deliciously, devilishly twisted is that? ...Show more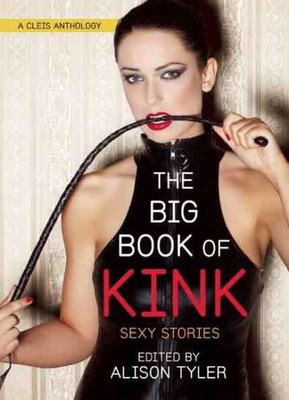 $29.99
AUD
Category: Kink BDSM Erotic Fiction
Get ready to go deep with these delightful and delicious short shorts from top BDSM eroticist Alison Tyler. Every kind of bondage is fully explored in this fun and romantic romp of kinky confections. Playful, inspirational, and filled with surprises, The Big Book of Kink is a supremely pleasurable read. One of the most prolific editors and writers of erotic fiction today, Alison Tyler has assembled powerfully seductive stories of women and men in the throes of pleasurable restraint, intricately secured by ropes, locked in handcuffs, or bound simply by a lover's command. From start to finish this solid collection of BDSM stories earns its kinky merit badge for its explicit erotic tales of pleasure and pain. ...Show more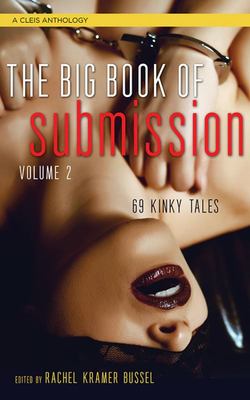 $29.99
AUD
Category: Kink BDSM Erotic Fiction | Series: A\Cleis Anthology Ser.
Whether you're simply curious about submission or regularly revel in the delights of BDSM, these sixty-nine erotic short stories about submissives will turn you on From participating in a musical recital that takes a very kinky turn to making a grocery run while using sex toys to indulging in a risque o ffice encounter during working hours, these subs delight in obeying (or deliberately disobeying) their masters and mistresses in public and in private. They're rewarded and punished the most wicked of ways that will leave you breathless. Edited by Rachel Kramer Bussel, with stories by Selena Kitt, Jade A. Waters, Dorothy Freed, and Sommer Marsden, among other talented writers, The Big Book of Submission, Volume 2 offers arousing tales that delve deep into the thrills of spanking, bondage, power dynamics, service, exhibitionism, erotic adventure, and much more. ...Show more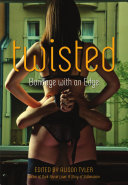 $24.99
AUD
Category: Kink BDSM Erotic Fiction
Be as kinky as you want to be, advises Alison Tyler in a commanding new collection that proves that bondage can bring a partner closer to their object of desire, both literally and figuratively. Whether by rope or silk scarf or cuffs, the bonds grow even tighter as readers surrender to the pleasures of BDSM. Twisted is a collection of kink and bondage tales curated by editrix extraordinaire Tyler, who has cornered the market in bondage erotica. She adds I've been a bondage fanatic since I first understood that the word 'obey' could be used in a bedroom. That on my knees on a hardwood floor could be sexier than sprawled in a bed of silken, leopard-print sheets. That a velvet blindfold over my eyes or cold steel cuffs on my wrists could make my heart pitter-patter faster than a bouquet of scarlet roses or a glittery piece of jewelry. This sentiment is echoed in the author's tales in Twisted as well. These stories delve deep down into what bondage means, and prepare readers to bind down or behave. ...Show more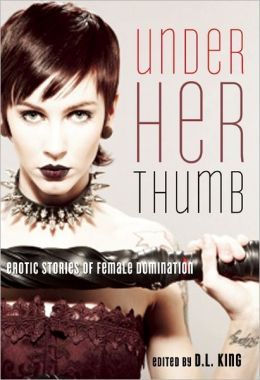 $21.95
AUD
Category: Kink BDSM Erotic Fiction
Under Her Thumb: Erotic Stories of Female Domination will whet your appetite for all things Fem Dom. The book is a feast to be savored, whether your desires lean toward the bottom, the top, or you are simply curious. "Quiet" by Andrea Zanin will prepare you for all that is to come, and whether your inte rests lie in the loving submission of Lawrence Westerman's "Her Majesty's Plaything," boys wrestling for the opportunity to please their mistress in Laura Antoniou's "Blame Spartacus" or the ultimate domination of Valerie Alexander's "La Sexorcista," you will find what you're looking for, and more – under her thumb. From a foreword by Midori to stories by greats like Rachel Kramer Bussel, D. L. King, Teresa Noelle Roberts, Dominic Santi and more, you won't want to put the book down; but you'll have to – from time to time.   ...Show more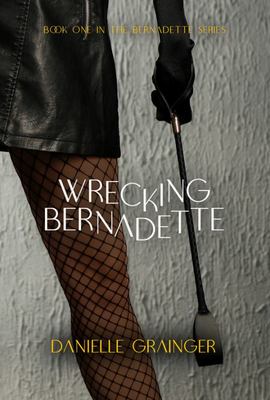 $29.95
AUD
Category: Kink BDSM Erotic Fiction
Dr. Bernadette Garneau holds a Ph.D. in Mathematics and is four months out of a four-year relationship. Even though Bernadette owns the house, for some reason she let her ex live there while she moved into a third-floor walk-up apartment. Topping it all off, money is tight since Jen is late on the rent. Again. If Bernadette could only find her voice and stand up for herself, she might find the peace she longs for.One good thing about breaking up, though, is that Bernadette is free to explore her repressed sexual desires. Once she gets over her shyness about buying sex toys online, the buying begins. Then Bernadette discovers porn. She is embarrassed by the fact that she has a favorite porn star now. One of the videos she watches leads her to another about Dommes and submissives. Curious about what the words mean, Bernadette searches the internet and, with raised eyebrows, finds an intriguing website about kinks and fetishes. One made-up email address later and she is setting up a profile and perusing the kinks and fetishes of strangers from all around the world.It only takes one message from a beautiful and powerful online Mistress and Bernadette is sucked into the world of BDSM. Mistress Ciara takes charge immediately and Bernadette is swept up in the heady power this stranger has over her. She wants more.It isn't until they meet in real life Bernadette realizes that BDSM is not about getting tied up and whipped by some sex-crazed sadist without your permission. No, it is about consensual power exchange. It is all about trust and being able to let yourself go; something Bernadette hasn't done since, well, ever.Bernadette still can't quite understand the hold Mistress Ciara has over her, but she likes it. A lot. She needs to find a way to keep Mistress Ciara in her life, but being such a newbie in the BDSM world, Bernadette fears she is not enough to hold such a powerful Mistress. She has gotten a taste of the life and she wants more. She. Needs. More. ...Show more