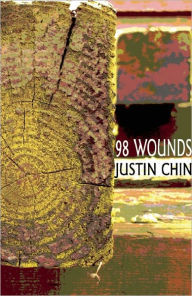 $20.95
AUD
Category: Poetry
98 Wounds is a series of improbably linked stories that reimagines & reconciles the misfits, the outlaws & the cranky contrarians among us. Brokering urgent desires in constant pursuit of identity, obsession, rituals of hope, even the simplicity of an ordinary life, they unwaveringly root for th eir own understanding of happiness, pleasure and love. ...Show more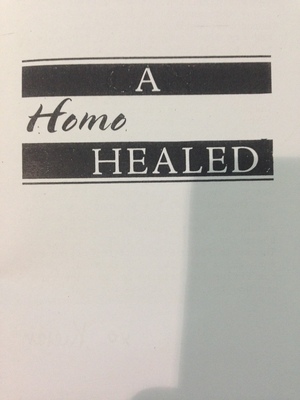 $4.00
AUD
Category: No Category
Erasure poetry by K. Bouquet.
$23.95
AUD
Category: Poetry
A collection of lesbian fiction, poetry and plays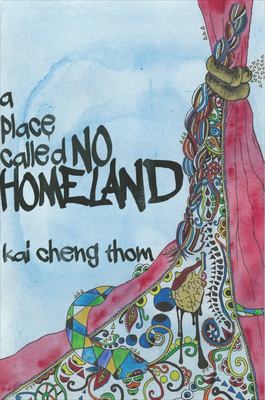 $19.99
AUD
Category: Poetry
Winner, Writers' Trust of Canada's Dayne Ogilvie Prize for LGBTQ Emerging Writers; American Library Association Stonewall Honor Book; Finalist, Lambda Literary Award and Publishing Triangle Award for Trans and Gender Variant Literature This extraordinary poetry collection is a vivid, beautifully wrough t journey to the place where forgotten ancestors live and monstrous women roam--and where the distinctions between body, land, and language are lost. In these fierce yet tender narrative poems, Kai Cheng Thom draws equally from memory and mythology to create new maps of gender, race, sexuality, and violence. In the world of a place called No Homeland, the bodies of the marginalized--queer and transgender communities, survivors of abuse and assault, and children of diaspora--are celebrated, survival songs are sung, and the ancestors offer you forgiveness for not remembering their names. Descended from the traditions of oral storytelling, spoken word, and queer punk poetry, Kai Cheng Thom's debut collection is evocative and unforgettable. I dream warm, wet Earth-colored wombs, That rise and tremble and swell with the moon To give birth to babies connected By blue-river veins of memory ...Show more
$22.99
AUD
Category: Poetry
Listen to this non-prophet, This high priestess of poetry: No more hatred, just love, We are pure love, we are pure love. And this gathering, every gathering Is sacred. Listen. Candy Royalle was a spoken word poet par excellence, presenting her words and ideas with dynamism and passion. In a short 37 ye ars of life she made a profound impact on readers and audiences. Her death unleashed sorrow and love. Candy's anticipation of the release of this book makes all of us regretful that it didn't come earlier so that she could enjoy her arrival into a traditional publishing form which was sure to increase her following. A trillion tiny awakenings is uncompromisingly direct in its language and set of interests about the world and the politics that impact every aspect of our lives. These poems also carry love. Candy Royalle invokes tenderness and care in this startling new book. ...Show more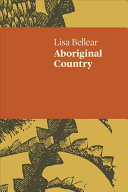 Aboriginal Country
by Lisa Bellear; Jen Jewel Brown (Editor)
$22.99
AUD
Category: Poetry | Series: UWAP Poetry Ser.
Much of Lisa Bellear's poetry is politics made eloquent. In Aboriginal Country many poems seem to spark with frustrated energy over Australia's political crossed circuits regarding a treaty with our First Nations peoples - as promised by Prime Minister Hawke in 1988. Reading the title poem for the first time I was struck by its power. We are on Aboriginal Country in Australia. With subtle barbs she wakes us as to how the 'ownership' (via naming 'rights') of Australian public lands and monuments lauds absent white English royalty and 'intrepid god fearing discoverers'. Yet in her closing lines the poet transforms this potential for bitterness into a moment of hushed respect for country. - Jen Jewel Brown, Editor I am one of many Australians who never met Lisa Bellear, yet was shocked by her unexpected and tragic passing. These poems are her gift In this collection the poems resonate her warrior spirit, and the spirit of Aboriginal Country, as was her wish. " Ali Cobby Eckermann, Nunga poet and writer Lisa Bellear became a close friend when I studied and taught at Melbourne University from the mid-1990s. During that time she became renowned not only as a poet but also as a community photographer recording numerous events and people in the local Aboriginal community. Her sudden departure was a great shock to all who knew her, but she lives on in our memories because her poems and photographs are the powerful legacy she left us. - Dr Gary Foley, Associate Professor in History, Moondani Balluk, Victoria University ...Show more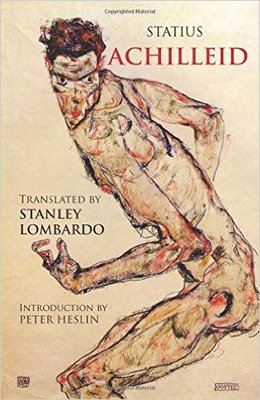 $15.00
AUD
Category: Poetry
"One of the most entertaining short narratives of all time, the Achilleid is a stand-alone work of compelling contemporary interest that moves with great rapidity and clarity. Its compact narrative, which encompasses a brutish childhood, an overprotective mother, temporary gender bending, sexual violenc e, and a final coming to manhood with the promise of future military prowess, may be unparalleled in a single narrative of such brevity. The text has survived in hundreds of manuscripts, sometimes copied with Statius' much longer and lugubrious Thebaid, but just as often with other racy short narratives and dramas taught in the medieval schools. The poem's literary playfulness, visual imagery, and lighthearted treatment of mythological and historical data made it—and can still make it—a goldmine in the classroom. Until now, however, it has been virtually impossible to get a sense of the work if one did not know Latin—recent translations notwithstanding. Stanley Lombardo's translation of the Achilleid is a dream: it's sound, enthralling, and will fully engage readers with this enticing, perplexing, at times distressing, but ultimately rewarding work."     —Marjorie Curry Woods, Blumberg Centennial Professor of English and University Distinguished Teaching Professor, The University of Texas at Austin ...Show more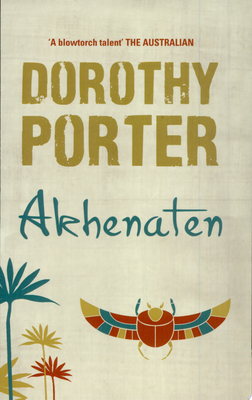 $24.99
AUD
Category: Poetry
Akhenaten was a fascinating, shadowy figure in Egyptian history - archaeologists have discovered attempts to eradicate all traces of his brief reign, but enough remains to tell a remarkable story of incest, heresy, androgyny and a massive cult of personality. Like Albert Camus' celebrated Caligula, Doro thy Porter's Akhenaten is an attractive warped megalomaniac who attempted to construct an heretical religion around one Sun God, with himself at the centre. 'Akhenaten' is a novel in verse that captures the obsessive, erotic nature of its central figure. It is a towering achievement. ...Show more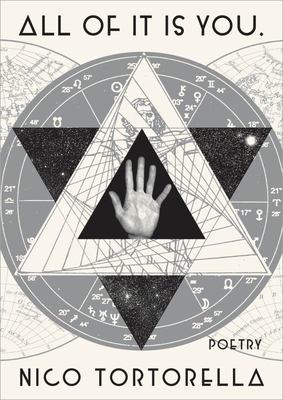 $34.99
AUD
Category: Poetry
A debut poetry collection from actor Nico Tortorella exploring "all of it," from the smallest cells in our bodies to the outer limits of our universe.   Nico Tortorella's debut poetry collection presents a singular voice honed through years as an actor, podcaster, and advocate, one colored with love, wonder, and endless curiosity. But it is also more than just words on a page - it is a sensuous journey into who we are and how we relate to the world around us, showing how the connections we make are vital to understanding why we are here.   Provocative, enlightening, and emotionally charged, all of it is you. is a poetry experience like no other. ...Show more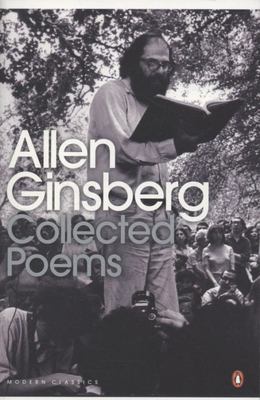 $110.00
AUD
Category: Poetry | Series: Penguin Modern Classics Ser.
This is the only volume to bring together all of Allen Ginsberg's published verse in its entirety, celebrating half a century of brilliant work from one of America's greatest poets. Presented chronologically, it sets Ginsberg's verse against the story of his extraordinary life: from his most famous land mark works "Howl" and "Kaddish" to the poems of "White Shroud" and "Cosmopolitan Greetings", and on to his later writings such as the caustically funny "Death and Fame", the provocative "New Democracy Wish List" and the elegiac "Things I'll Not Do (Nostalgia)".Ginsberg, as chief figure among the Beats, fomented a social and political revolution, yet his groundbreaking verse also changed the course of American poetry with its freewheeling spontaneity, rawness, honesty and energy. Also containing illustrations by Ginsberg's artist friends, illuminating notes to the poems, original prefaces and photographs, this is the essential record of one of the most influential voices in twentieth century poetry. First published 2006. ...Show more