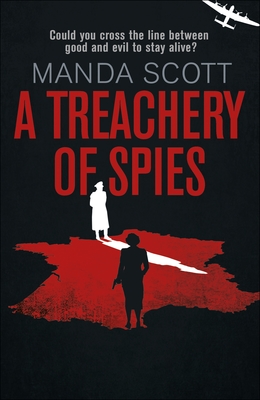 $32.99
AUD
Category: General Crime / Romance
A Treachery of Spies is an espionage thriller to rival the very best, a high stakes game of cat-and-mouse, played in the shadows, which will keep you guessing every step of the way. An elderly woman of striking beauty is found murdered in Orleans, France. Her identity has been cleverly erased but the m ethod of her death is very specific: she has been killed in the manner of traitors to the Resistance in World War Two.  Tracking down her murderer leads police inspector Inès Picaut back to 1940s France where the men and women of the Resistance were engaged in a desperate fight for survival against the Nazi invaders.  To find answers in the present Picaut must discover what really happened in the past, untangling a web of treachery and intrigue that stretches back to the murder victim's youth: a time when unholy alliances were forged between occupiers and occupied, deals were done and promises broken. The past has been buried for decades, but, as Picaut discovers, there are those in the present whose futures depend on it staying that way – and who will kill to keep their secrets safe... ...Show more
$19.99
AUD
Category: General Crime / Romance
THRILLER OF THE MONTH 'Superb . . . a blend of historical imagination and storytelling verve reminiscent of Robert Harris.' The Sunday Times 'The most exciting, involving thriller I've read in an age, and I can't recommend it highly enough.' Mick Herron * A Treachery of Spies is an espionage thriller to rival the very best, a high stakes game of cat-and-mouse, played in the shadows, which will keep you guessing every step of the way. A body has been found. The elderly victim's identity has been cleverly obscured but one thing is clear- she has been killed in the manner of traitors to the Resistance in World War Two. To find answers in the present, police inspector In s Picaut must look to the past; to 1940s France, a time of sworn allegiances and broken promises, where the men and women of the Resistance fought for survival against Nazi invaders. But, as Picaut soon discovers, there are those in the present whose futures depend on the past remaining buried, and who will kill to keep their secrets safe. Old fashioned espionage might be a thing of the past but treachery is as dangerous as ever. * 'This is a rich vein for fiction, and Scott does it more than justice, with this beautifully imagined, beautifully written, smart, sophisticated - but fiercely suspenseful - thriller.' Lee Child 'The most exquisite story of heroism, deception, love and treachery you'll find this year.' Simon Mayo 'A fast-moving tightly-wrought thriller. The destination is in fact as unexpected as it's satisfying - and very thought-provoking.' Robert Goddard 'A Treachery of Spies is a masterclass in thriller-writing. It is a heart-racing, heart-wrenching read, conceived with passion and executed with frightening skill. An awe-inspiring achievement.' Giles Kristian ...Show more
$19.99
AUD
Category: General Crime / Romance
The first book in the bestselling German crime series, coming to Netflix Australia in January 2018.
$19.99
AUD
Category: General Crime / Romance | Series: Killing Eve Ser.
The basis for KILLING EVE, now a major BBC TV series, starring Sandra Oh, written by Phoebe Waller-Bridge 'Gloriously exciting' Metro She is the perfect assassin. A Russian orphan, saved from the death penalty for the brutal revenge she took on her gangster father's killers. Ruthlessly trained. Give n a new life. New names, new faces - whichever fits. Her paymasters call themselves The Twelve. But she knows nothing of them. Konstantin is the man who saved her, and the one she answers to. She is Villanelle. Without conscience. Without guilt. Without weakness. Eve Polastri is the woman who hunts her. MI5, until one error of judgment costs her everything. Then stopping a ruthless assassin becomes more than her job. It becomes personal. Originally published as ebook singles: Codename Villanelle, Hollowpoint, Shanghai and Odessa. Villanelle: No Tomorrow is available for pre-order now! Praise for Killing Eve TV series 'A dazzling thriller . . . mightily entertaining' Guardian 'Entertaining, clever and darkly comic' New York Times ...Show more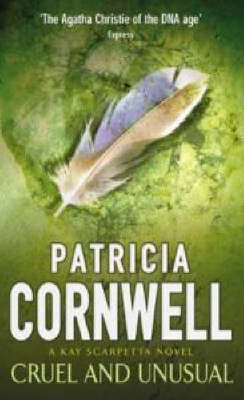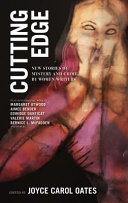 $27.99
AUD
Category: General Crime / Romance
"'Is there a distinctive female noir?' asks Oates in her introduction. This collection may not settle that question, but it goes a long way toward supplying candidates for an emerging canon. There are 15 stories here, all but one of them new, and half a dozen new poems...the average [story] is high enou gh to satisfy readers of all genders." --Kirkus Reviews "This collection enlivens...flattened archetypes by retelling the noir narrative from the new perspectives of teenage girls, women hired hands, and mothers of children." --Book Riot, included in 9 of the Best Noir Fiction Retellings "This all original anthology features 15 stories, in which a lot of bad men get their comeuppances, by Steph Cha, Edwidge Danticat, S.J. Rozan, and other women authors. Margaret Atwood contributes six poems." --Publishers Weekly, Fall 2019 Adult Announcements (Mysteries & Thrillers) "All of the stories in this collection are excellent, and I definitely recommend it for any connoisseur of noir looking to expand their repertoire with women writers." --BookRiot, included in a list of "Noir by Women, Not Just Femme Fatales" Joyce Carol Oates, a queenpin of the noir genre, has brought her keen and discerning eye to the curation of an outstanding anthology of brand-new top-shelf short stories (and poems by Margaret Atwood!). While bad men are not always the victims in these tales, they get their due often enough to satisfy readers who are sick and tired of the gendered status quo, or who just want to have a little bit of fun at the expense of a crumbling patriarchal society. This stylistically diverse collection will make you squirm in your seat, stay up at night, laugh out loud, and inevitably wish for more. Featuring brand-new stories by: Joyce Carol Oates, Margaret Atwood (poems), Valerie Martin, Aimee Bender, Edwidge Danticat, Sheila Kohler, S.A. Solomon, S.J. Rozan, Lucy Taylor, Cassandra Khaw, Bernice L. McFadden, Jennifer Morales, Elizabeth McCracken, Livia Llewellyn, Lisa Lim, and Steph Cha. From the introduction by Joyce Carol Oates: "The particular strength of the female noir vision isn't a recognizable style but rather a defiantly female, indeed feminist, perspective. Cutting Edge brings together a considerable range of twenty-first-century female voices, from sociological realism (Cha) to Grand Guignol surrealism (Oates); from erotic playfulness (Bender) to dark fairy-tale determinism (Khaw). Here is a brilliantly deadpan graphic story by Lisa Lim, and here are brilliantly executed poems by Margaret Atwood. Artwork by Laurel Hausler is striking and original, sinister and triumphant; Noir Dame (on the front cover) is the perfect image of a mysterious beauty, far more than merely skin-deep, and essentially unknowable." ...Show more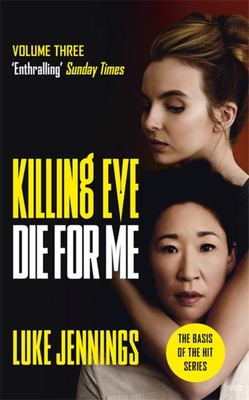 $29.99
AUD
Category: General Crime / Romance | Series: Killing Eve Ser.
he basis for BAFTA-winning Killing Eve, a major BBC TV series, starring Sandra OhOn the run together, Eve Polastri and the psychopathic Villanelle take refuge in the underworld of St Petersburg. But the Twelve are closing in, as are the Russian security services. As the chess-game intensifies, and the g rip of winter tightens, the couple are drawn into a nightmare realm of conspiracy and murder.Die For Me is a fast-paced, sophisticated thriller but also a poignant tale of love and erotic obsession. As the action races towards its shattering conclusion, can Eve and Villanelle learn to fully trust each other or will their differences destroy them?   ...Show more
$19.99
AUD
Category: General Crime / Romance | Series: Mary Russell & Sherlock Holmes
A New York Times Bestselling AuthorAfter a lengthy case in India, Mary Russell and Sherlock Holmes sail for California to deal with family business, breaking up the voyage with a sojourn in southern Japan. Russell looks forward to a change of focus and a chance to travel to a location Holmes has not vis ited. But aboard the ship, intrigue stirs almost immediately. Holmes recognizes a suspected blackmailer, and Russell is befriended by a young Japanese woman who seems not what she claims to be. ...Show more
$19.99
AUD
Category: General Crime / Romance | Series: Scarpetta Novels
After working on one of the worst mass killings in US history, Chief Medical Examiner Kay Scarpetta returns home to recover, but an unsettling call drives her straight back to work. The body of a young woman has been discovered inside the sheltered gates of MIT, draped in an unusual cloth and posed in a way that is too deliberate to be the killer's first strike. A preliminary examination reveals that the body is covered in a fine dust that under ultra-violet light fluoresces blood-red, emerald-green and sapphire-blue, and physical evidence links this to another series of disturbing homicides in Washington, DC. As she pieces together the fragments of evidence, Scarpetta discovers that the cases connect, yet also seem to conflict, drawing herself and her team deeper into the dark world of designer drugs, drone technology, organised crime, and shocking corruption at the highest level. Dust is a thrilling, addictive novel featuring one of the most iconic, original and compelling characters in crime fiction today. ...Show more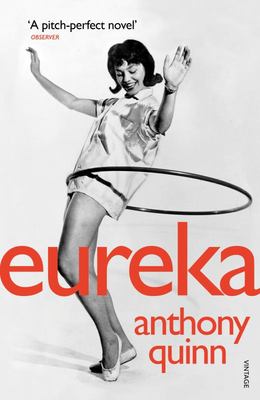 Eureka
by Anthony Quinn
$19.99
AUD
Category: General Crime / Romance
Summer, 1967. As London shimmers in a heat haze and swoons to the sound of Sergeant Pepper, a mystery film - Eureka - is being shot by German wunderkind Reiner Werther Kloss. The screenwriter, Nat Fane, would do anything for a hit but can't see straight for all the acid he's dropping. Fledgling actress Billie Cantrip is hoping for her big break but can't find a way out of her troubled relationship with an older man. And journalist Freya Wyley wants to know why so much of what Kloss touches turns to ash in his wake. Sexy, funny, nasty, Eureka probes the dark side of creativity, the elusiveness of art and the torment of love. ...Show more
$19.99
AUD
Category: General Crime / Romance | Series: Small Change Trilogy
Eight years after they overthrew Churchill and led Britain into a separate peace with Hitler, the upper-crust families of the "Farthing set" are gathered for a weekend retreat. Among them is estranged Farthing scion Lucy Kahn, who can't understand why her and her husband David's presence was so forceful ly requested. Then the country-house idyll is interrupted when the eminent Sir James Thirkie is found murdered - with a yellow Star of David pinned to his chest. Lucy begins to realize that her Jewish husband is about to be framed for the crime - an outcome that would be convenient for altogether too many of the various political machinations underway in Parliament in the coming week. But whoever's behind the murder, and the frame-up, didn't reckon on the principal investigator from Scotland Yard being a man with very private reasons for sympathizing with outcasts and underdogs - and prone to look beyond the obvious as a result. As the trap slowly shuts on Lucy and David, they begin to see a way out - a way fraught with peril in a darkening world. ...Show more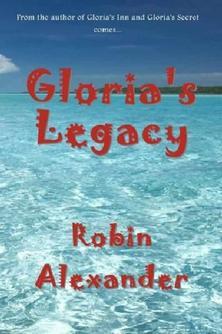 $22.95
AUD
Category: General Crime / Romance | Series: Gloria Series
In the third installment of the series, Hayden and Adrienne have decided to take the next step in their relationship-motherhood. Adrienne embraces the challenges that pregnancy presents, Hayden... not so much. To convolute mattesr, a strange guest has arrived at the inn alone. Along with her baggage, s he carries two secrets that bring disruption and danger to the island paradise.   ...Show more