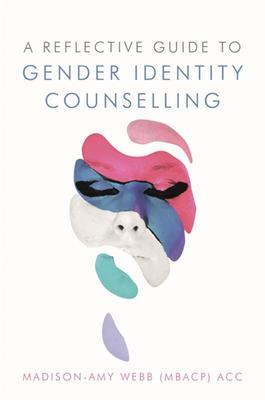 $49.99
AUD
Category: Counselling & Psychology
Counselling professionals are increasingly seeking training for working with gender variant clients. Madison-Amy Webb invites them to consider a simple truth: everyone has a gender identity, whether or not they've given it much thought. By reflecting on their own gender identity through the exercises pr ovided, counsellors can relate to clients in new and productive ways, gaining a more nuanced understanding of the issues faced by their clients and of their own identity. Incisive yet accessible, this unique guide shines a light on how the popular conception of gender identity came into being by looking at the social and historical influences at play. This context is then brought to life with a rich variety of case studies and excerpts from the author's own diary. Reflective exercises such as 'The Dressing Up Box' and 'Personal Meaning' will help readers develop a deeper understanding of their own gender identity, while clinical techniques offer new ways to connect with gender variant clients effectively. Essential reading for any counselling professional working with gender variant clients. ...Show more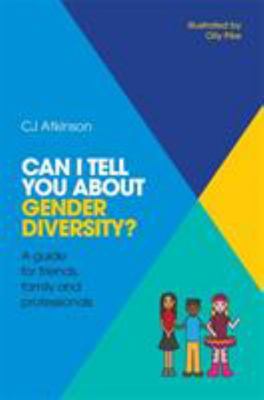 $21.99
AUD
Category: Education | Series: Can I Tell You About...?
Meet Kit - a 12 year old undergoing medical transition - as he talks about gender and the different ways it can be explored. He explains what it is like to transition and how his friends, family and teachers can help through talking, listening and being proactive. With illustrations throughout, this is an ideal way to start conversations about gender diversity in the classroom or at home and suitable for those working in professional services and settings. The book also includes a useful list of recommended reading, organisations and websites for further information and support. ...Show more
$19.99
AUD
Category: Counselling & Psychology
The inspiring and universal true story of the transformative power of a mother's love.   On Mother's Day, 2002, Glennon Melton was unmarried, addicted to drugs, booze, food and bad love. Never comfortable with reality, her criminal record had grown steadily more muddied in her desperate quest for esca pism. But by a strange twist of fate, it was on this day that she discovered she was pregnant. After twenty years of wilful self-destruction, how could Glennon rise to the challenge of looking after the helpless, innocent child growing within her, when she couldn't even look after herself?   Carry On, Warrior is the remarkable and inspiring story of a mother who, for the love of her child, was determined to change her life forever. This is a true woman's book, which touches on the universal themes of friendship, marriage and family in a way that is unique and enlightening. ...Show more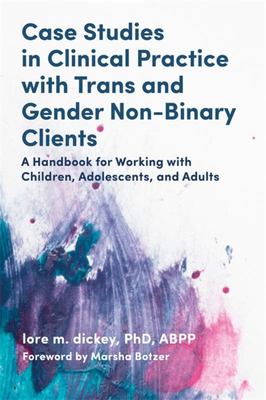 $55.99
AUD
Category: Counselling & Psychology
Exploring clinical examples of the lived experiences of trans people across the lifespan, this unique and authoritative book addresses topics such as attending school, puberty, employment issues, suicide, bullying, autism and intersecting identities. Divided into three sections, childhood, adolescence, and adulthood, the book brings the case studies to life and dispels common myths by including short responses from leading professional experts. By enabling a greater knowledge of work with trans people and therefore filling an important gap in available literature, Case Studies in Clinical Practice with Trans and Gender Non-Binary Clients allows mental health providers to understand the nuanced differences of handling clinical concerns for their trans clients. ...Show more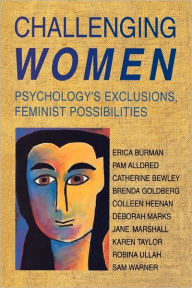 Challenging Women: Psychology's Exclusions, Feminist Possibilities
by Erica Burman, Pam Alldred, Catherine Bewley, Brenda Goldberg, Colleen Henan, Deborah Marks, Jane Marshall, Karen Taylor, Robina Ullah, Sam Warner
$33.00
AUD
Category: Counselling & Psychology
Challenging Women builds upon feminist analyses of psychology to look critically at the assumptions which underlie both psychology and feminism. Drawing upon current feminist research and theory, the authors explore key professional issues in psychology and its related disciplines. While opening up ques tions rather than imposing answers, they develop practical feminist interventions and contributions to these issues. Challenging Women examines a range of topics central to psychology as well as other clinical, educational and policy disciplines. These include sexual abuse, menstruation, feminist therapy, the regulation of mothering, the gendering of the 'caring' professions, and women's safety. Throughout, the authors explore themes of:*difference, power and reflexivity*the politics of research*the 'cultural maleness' of psychological theory and teaching*the relations between 'race' and genderChallenging Women is the first book to provide a systematic and mutual critique of feminism and psychology, and to explore the practical implications they have for each other. It will be of interest to undergraduate and postgraduate students of psychology, gender, women's studies, and the health and caring professions. ...Show more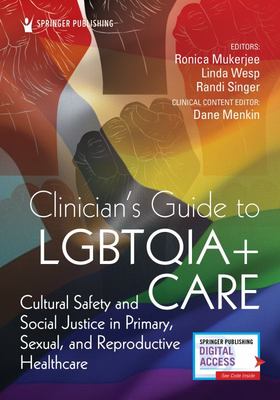 $81.99
AUD
Category: Counselling & Psychology
Strive for health equity and surmount institutional oppression when treating marginalized populations with this distinct resource This unique text provides a framework for delivering culturally safe clinical care to LGBTQIA+ populations filtered through the lens of racial, economic, and reproductive j ustice. It focuses strongly on the social context in which we live, one where multiple historical processes of oppression continue to manifest as injustices in the health care setting and beyond. Encompassing the shared experiences of a diverse group of expert health care practitioners, this book offers abundant examples, case studies, recommendations, and the most up-to-date guidelines available for treating LGBTQIA+ patient populations. Rich in clinical scenarios that describe best practices for safely treating patients, this text features varied healthcare frameworks encompassing patient-centered and community-centered care that considers the intersecting and ongoing processes of oppression that impact LGBTQIA+ people every day--particularly people of color. This text helps health providers incorporate safe and culturally appropriate language into their care, understand the roots and impact of stigma, address issues of health disparities, and recognize and avoid racial or LGBTQIA+ microaggressions. Specific approaches to care include chapters on sexual health care, perinatal care, and information about pregnancy and postpartum care for transgender and gender-expansive people. Key Features: Emphasizes patient-centered care incorporating an understanding of patient histories, safety needs, and power imbalances Provides tools for clinician self-reflection to understand and alleviate implicit bias Fosters culturally safe language and communication skills Presents abundant patient scenarios including specific dos and don'ts in patient treatment Includes concrete objectives, conclusions, terminology, and references in each chapter and discussion questions to promote critical thought Offers charts and information boxes to illuminate key information ...Show more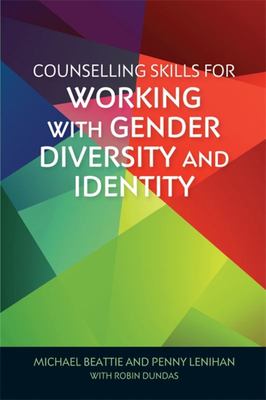 $51.99
AUD
Category: Counselling & Psychology | Series: Essential Skills for Counselling Ser.
For any student or practitioner needing to gain a sound understanding of the complex fields of gender variance, gender identity and gender dysphoria, this book provides the ideal starting point for the knowledge and skills that you need. Emphasising the need for affirmative practice in gender care, it p rovides an overview of the subject areas and process issues which most commonly arise in counselling, combining theoretical with practical perspectives. It explores the diverse range of identities including masculinity, femininity, non-binary, gender dysphoria, trans and cisgender. It also addresses challenges which many clients experience in their daily lives - in the workplace, when coming out, when transitioning and in intimate relationships. The authors highlight the importance of education and reflection to enable good practice. They feature case studies, vignettes and reflective exercises throughout the text, making it a useful tool for professional development as well as suitable as a text for students. ...Show more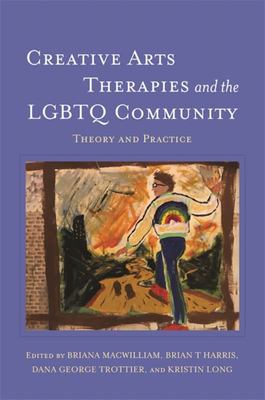 Creative Arts Therapies and the LGBTQ Community - Theory and Practice
by Briana MacWilliam (Editor); Mikella Millen (Contribution by); Sarah Gluck (Contribution by); Michael Kariyev (Contribution by); Liisa Murray (Contribution by); Olivia Cohen (Contribution by); Ashley L. Koenig (Contribution by); Cara Aubrey Gallo (Contribution by); Brian T. Harris (Editor); Dana George Trottier (Editor); Kristin Long (Editor); Britton Williams (Contribution by); Judith Luongo (Contribution by); Mark Beauregard (Contribution by); Julie Lipson (Contribution by); Beth Gonzalez-Dolginko (Contribution by)
$52.99
AUD
Category: Counselling & Psychology
Providing theory and practical interventions, this book is the perfect companion to creative arts therapy students and professionals who wish to work with the LGBTQ community and the unique challenges that sexual minorities, transgender and gender non-conforming (TGNC) clients face today.Considering all y development, unconscious bias and intersectionality, the book provides theory, case studies and practical guidance for working with this client group, as well as experiences emerging from within the LGBTQ and CATs community. The contributors cover a wide range of topics, from exploring sexuality and gender identity through portraiture to facilitating a music therapy group with transgender clients, and foster ally development in senior living communities through a multimodal approach.With research finding that people from the LGBTQ community are at increased risk of depression and anxiety, Creative Art Therapies and the LGBTQ Community provides indispensable guidance for therapists. ...Show more
$29.99
AUD
Category: Counselling & Psychology
In her #1 NYT bestsellers, Brene Brown taught us what it means to dare greatly, rise strong and brave the wilderness. Now, based on new research conducted with leaders, change makers and culture shifters, she's showing us how to put those ideas into practice so we can step up and lead. Leadership is not about titles, status and power over people. Leaders are people who hold themselves accountable for recognising the potential in people and ideas, and developing that potential. This is a book for everyone who is ready to choose courage over comfort, make a difference and lead. When we dare to lead, we don't pretend to have the right answers; we stay curious and ask the right questions. We don't see power as finite and hoard it; we know that power becomes infinite when we share it and work to align authority and accountability. We don't avoid difficult conversations and situations; we lean into the vulnerability that's necessary to do good work. But daring leadership in a culture that's defined by scarcity, fear and uncertainty requires building courage skills, which are uniquely human. The irony is that we're choosing not to invest in developing the hearts and minds of leaders at the same time we're scrambling to figure out what we have to offer that machines can't do better and faster. What can we do better? Empathy, connection and courage to start. Brene Brown spent the past two decades researching the emotions that give meaning to our lives. Over the past seven years, she found that leaders in organisations ranging from small entrepreneurial start-ups and family-owned businesses to non-profits, civic organisations and Fortune 50 companies, are asking the same questions- How do you cultivate braver, more daring leaders? And, how do you embed the value of courage in your culture? Dare to Lead answers these questions and gives us actionable strategies and real examples from her new research-based, courage-building programme. Brene writes, 'One of the most important findings of my career is that courage can be taught, developed and measured. Courage is a collection of four skill sets supported by twenty-eight behaviours. All it requires is a commitment to doing bold work, having tough conversations and showing up with our whole hearts. Easy? No. Choosing courage over comfort is not easy. Worth it? Always. We want to be brave with our lives and work. It's why we're here. ...Show more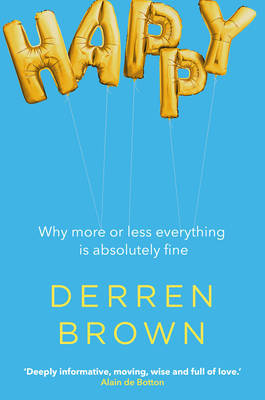 $34.99
AUD
Category: Counselling & Psychology
Everyone says they want to be happy. But that's much more easily said than done. What does being happy actually mean? And how do you even know when you feel it? Across the millennia, philosophers have thought long and hard about happiness, and come up with all sorts of different definitions and ideas f or how we might live a happier life. Here, Derren explores the history of happiness from classical times until today, when the self-help industry has attempted to claim happiness as its own. His aim is to reclaim happiness for us all, and enable us to appreciate the really good things in life for what they are. Fascinating, entertaining and revelatory, this is a book for anyone who has ever wondered if there must be more to life... ...Show more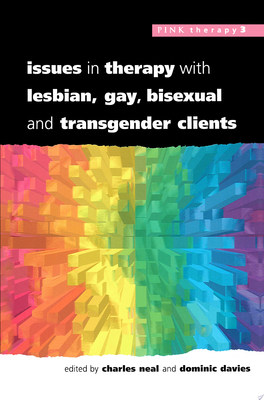 $55.00
AUD
$72.95
(24% off)
Category: Counselling & Psychology
This book takes the reader inside the multiple worlds of lesbian, gay, bisexual and transgender people, and examines the different kinds of 'problems in living' that can confront counsellors working with clients from these groups.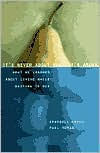 $28.95
AUD
Category: Counselling & Psychology
Why doesn't the person I'm dating make me happy? Why can't I get my body to look the way I want it? Why does my job seem so unimportant? Why do I dwell on what I don't have, rather than my accomplishments? Why is it that nothing ends up being the way I think it should be? These were the kinds of questio ns the authors were asking until both were diagnosed with HIV infection and they began a speeded up search for answers that made sense. With time running out, they turned inward for answers, and by asking the right questions, they discovered what they were looking for. At a time when they might have been more traumatized, more depressed, and less satisfied with their lives, they discovered a paradox: They were living better than ever with less stress, less emotional trauma, more tranquility, more friends, an abundance of material things, and-- most important--a growing understanding of who they were. Determined not to forget what they learned, they began to write things down, and this book is the result. Sometimes funny, sometimes poignant, the authors discuss the simple insights and practical skills they developed for connecting the frustrating "outer world" we confront daily with the transformative "inner world" of heart, mind, and soul where we live our lives. ...Show more