$19.99
AUD
Category: Young Adult Fiction
An emotional tale of identity, sexuality and suicide derived from personal experience about three teenage boys who struggle to come to terms with their homosexuality in a small Western Australian town. On the surface, nerd Zeke, punk Charlie and footy wannabe Hammer look like they have nothing in common . But scratch that surface and you'd find three boys in the throes of coming to terms with their homosexuality in a town where it is invisible. Invisible Boys is a raw, confronting YA novel that explores the complexities and trauma of rural gay identity with painful honesty, devastating consequences and, ultimately, hope. ...Show more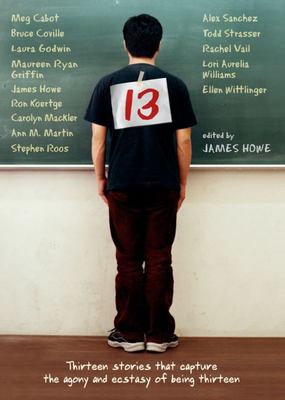 $21.99
AUD
Category: Young Adult Fiction
"If thirteen is supposed to be an unlucky number...you would think a civilized society could come up with a way for us to skip it." -- from "What's the Worst That Could Happen?" by Bruce Coville No one will want to skip any of the twelve short stories and one poem that make up this collection by some of the most celebrated contemporary writers of teen fiction. The big bar mitzvah that goes suddenly, wildly, hilariously out of control. A first kiss -- and a realization about one's sexual orientation. A crush on a girl that ends up putting the boy who likes her in the hospital. A pair of sneakers a kid has to have. By turns funny and sad, wrenching and poignant, the moments large and small described in these stories capture perfectly the agony and ecstasy of being thirteen. ...Show more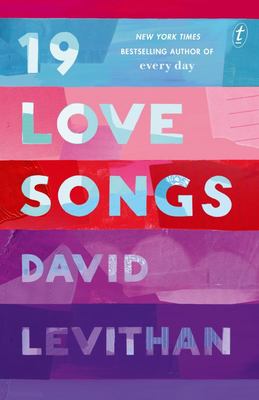 $19.99
AUD
Category: Young Adult Fiction
A resentful member of a high school Quiz Bowl team with an unrequited crush. A Valentine's Day in the life of Every Day's protagonist 'A'. A return to the characters of Two Boys Kissing. 19 Love Songs, from New York Times bestselling author David Levithan, delivers all of these stories and more. Born f rom Levithan's tradition of writing a story for his friends each Valentine's Day, this collection brings all of them to his readers for the first time. With fiction, nonfiction, and a story in verse, there's something for every reader here. Witty, romantic, and honest, teens (and adults) will come to this collection not only on Valentine's Day, but all year round.   ...Show more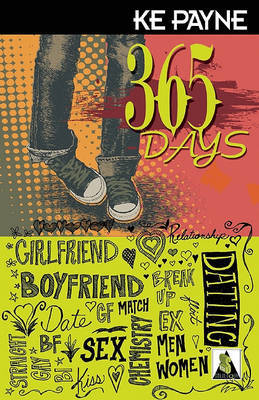 $28.95
AUD
Category: Young Adult Fiction
One mixed-up girl, one dull boy, two hot distractions. How does one figure it all out?Life sucks when you're fifteen years old, confused about your sexuality, and the girl of your dreams doesn't even know you exist. The sudden entrance of a hot new emo at school only adds to the confusion.Clemmie Atkins thinks she's in love with her school friend, the mysterious and alluring J. Devastated that J doesn't even seem to know she exists, Clemmie tries to escape her feelings by dating the nice but dim Ben. Unfortunately for Clemmie—and Josh—J just won't leave her head, or her heart.Until...In walks sexy new-girl, Hannah Harrison. Before long, dreams of Hannah begin to eclipse the impossible thoughts of J and the boredom of Ben. Clemmie has exactly 365 days to discover herself, and she's going to have a blast doing it! ...Show more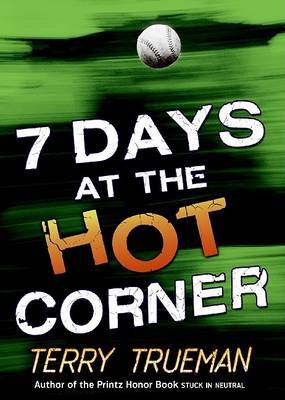 $26.95
AUD
Category: Young Adult Fiction
A Michael L. Printz Honor Book author delivers a coming-of-age novel with grit and power. High school baseball jock Scott Latimer learns his best friend is gay. As Scott's team goes to the championships, he must step up to the plate and reexamine his whole life.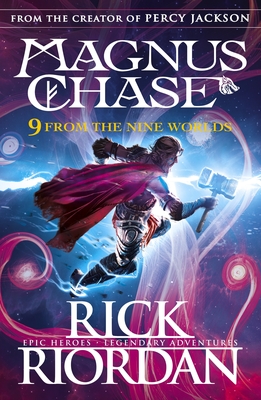 $19.99
AUD
Category: Young Adult Fiction | Series: Magnus Chase
An all-new collection of short stories from the world of Magnus Chase. With an exclusive fold-out illustration of the world tree! Travel the Nine Worlds with your favourite characters from the world of Magnus Chase in a brand-new series of adventures. Find out why Amir Fadlan hates clothes shopping in Midgard, see how Mallory Keen learns in icy Niflheim that insulting a dragon can be a good idea, and join Alex Fierro as they play with fire (and a disco sword) in the home of the fire giants, Muspellheim. But watch out for Thor, who is jogging through all Nine Worlds so he can log his million steps - and is raising quite a stink . . . ...Show more
$22.99
AUD
Category: Young Adult Fiction | Series: All Souls Trilogy
*Now a major Sky original production* THE NUMBER ONE INTERNATIONAL AND SUNDAY TIMES BESTSELLER. A Discovery of Witches is the first in the must-have, must-read ALL SOULS trilogy. It begins with absence and desire. It begins with blood and fear. It begins with a discovery of witches. Fall under the sp ell of Diana and Matthew in the stunning first volume of the No.1 internationally bestselling ALL SOULS trilogy. A world of witches, daemons and vampires. A manuscript which holds the secrets of their past and the key to their future. Diana and Matthew - the forbidden love at the heart of it. When historian Diana Bishop opens an alchemical manuscript in the Bodleian Library, it's an unwelcome intrusion of magic into her carefully ordered life. Though Diana is a witch of impeccable lineage, the violent death of her parents while she was still a child convinced her that human fear is more potent than any witchcraft. Now Diana has unwittingly exposed herself to a world she's kept at bay for years; one of powerful witches, creative, destructive daemons and long-lived vampires. Sensing the significance of Diana's discovery, the creatures gather in Oxford, among them the enigmatic Matthew Clairmont, a vampire genticist. Diana is inexplicably drawn to Matthew and, in a shadowy world of half-truths and old enmities, ties herself to him without fully understanding the ancient line they are crossing. As they begin to unlock the secrets of the manuscript and their feelings for each other deepen, so the fragile balance of peace unravels... Five reasons to read A Discovery of Witches and the All Souls Trilogy 'Rich, thrilling ... A captivating and romantic ripping yarn' E L James 'Intelligent and off-the-wall ... irrestistible to Twilight fans' Sunday Times 'I could lose myself in here and never want to come out ... Utterly enchanting on every level' Manda Scott 'Exciting amounts of spells, kisses and battles, and is recounted with enchanting, page-turning panache' Marie Claire 'A bubbling cauldron of illicit desire ... an assured saga that blends romance with fantasy' Daily Mail ...Show more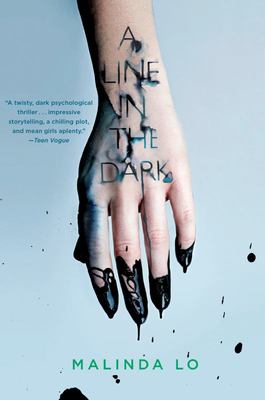 $19.99
AUD
Category: Young Adult Fiction
Jess Wong is Angie Redmond?s best friend. And that's the most important thing, even if Angie can't see how Jess truly feels. Being the girl no one quite notices is OK with Jess anyway. If nobody notices her, she's free to watch everyone else. But when Angie begins to fall for Margot Adams, a girl from t he nearby boarding school, Jess can see it coming a mile away. Suddenly her powers of observation are more a curse than a gift. As Angie drags Jess further into Margot's circle, Jess discovers more than her friend's growing crush. Secrets and cruelty lie just beneath the carefree surface of this world of wealth and privilege, and when they come out, Jess knows Angie won't be able to handle the consequences. When the inevitable darkness finally descends, Angie will need her best friend. "It doesn?t even matter that she probably doesn't understand how much she means to me. It's purer this way. She can take whatever she wants from me, whenever she wants it, because I'm her best friend. "A Line in the Dark is a story of love, loyalty, and murder. Kirkus Best Teen Book of 2017. Vulture 10 Best YA Books of 2017. Chicago Public Library's Best Teen Fiction of 2017 . ...Show more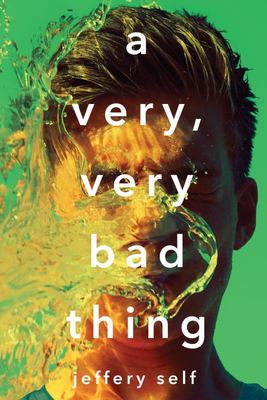 $24.99
AUD
Category: Young Adult Fiction | Series: Push Ser.
Marley is one of the only gay kids in his North Carolina town -- and he feels like he might as well be one of the only gay kids in the universe. Or at least that's true until Christopher shows up in the halls of his high school. Christopher's great to talk to, great to look at, great to be with-and he s eems to feel the same way about Marley. It's almost too good to be true. There's a hitch (of course): Christopher's parents are super conservative, and super not okay with him being gay. That doesn't stop Marley and Christopher from falling in love. Marley is determined to be with Christopher through ups and downs-until an insurmountable down is thrown their way. Suddenly, Marley finds himself lying in order to get to the truth-and seeing the suffocating consequences this can bring. In A Very, Very Bad Thing, Jeffery Self unforgettably shows how love can make us do all the wrong things for all the right reasons-especially if we see them as the only way to make love survive. ...Show more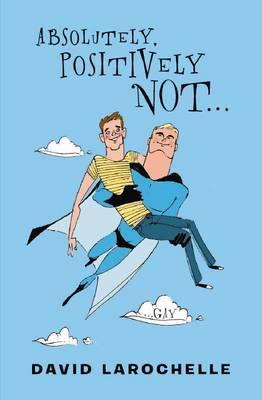 $16.99
AUD
Category: Young Adult Fiction
Steven's a 16-year-old boy with two obsessions: sex and getting his driving license. The problem is, Steven's not thinking girls when he's thinking sex. Could he be -- don't say it -- gay? Steven sets out to get in touch with his inner he-man with Healthy Heterosexual Strategies such as "Start Hanging O ut with the Guys," and "Begin Intensive Dating." But are Steven's tactics going to straighten him out, or leave him all twisted up? Absolutely hilarious. Positively sidesplitting. But absolutely, positively NOT GAY!   ...Show more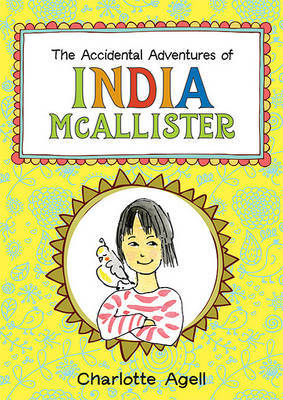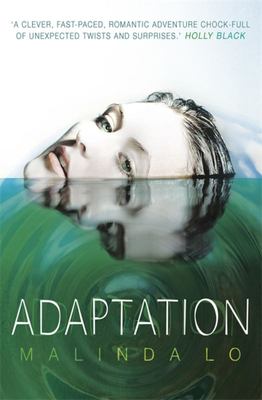 $17.99
AUD
Category: Young Adult Fiction
Flocks of birds are hurling themselves at aeroplanes across America. Thousands of people die. Millions are stranded. Everyone knows the world will never be the same. On Reese's long drive home, along a stretch of empty highway at night, a bird flies into their headlights. The car flips over. When they w ake up in a military hospital, the doctor won't tell them what happened. For Reese, though, this is just the start. She can't remember anything from the time between her accident and the day she woke up almost a month later. She only knows one thing: she's different now. Torn between longtime crush David and new girl Amber, the real question is: who can she trust? This is the long-awaited new novel from the author of ASH: read on with the eBook novella NATURAL SELECTION (for all fans of Reese and Amber!) and the sequel, INHERITANCE. ...Show more