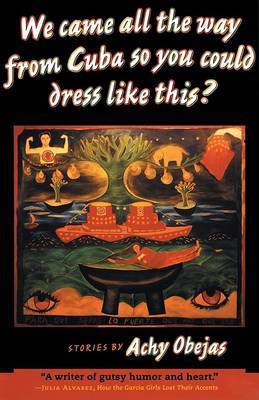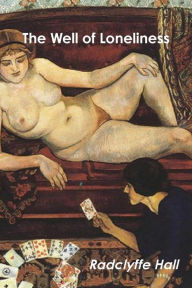 $14.99
AUD
Category: Lesbian & Bi Fiction
First published in 1928, this timeless portrayal of lesbian love is now a classic. The thinly disguised story of Hall's own life, if was banned outright upon publication and almost ruined her literary career.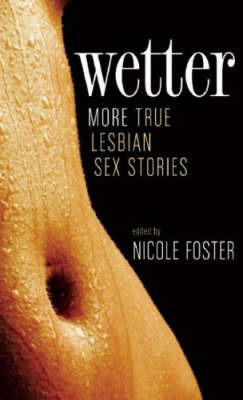 $24.95
AUD
Category: Lesbian & Bi Fiction
Take a long, wet trip into the sexual escapades of very busy girls in this collection of quick-and-dirty true lesbian erotica. With action ranging from naughty and nasty to tender and sweet, this new anthology is certain to make a splash.
$40.00
AUD
Category: Lesbian & Bi Fiction
Jean Taylor wrotie this collection of non-fiction esays, articles, letters and reports over a period of thirty years and gives some idea to the issues and campaigns that racical lesbian feminists were involved in between the 1970s to the present day as they fought with their radical feminist and sociali st feminist sisters in the Women's Liberation Movement to overthrow the patriachy and challenge capitalism. Over these past twenty plus years the challenge has been to maintain lesbian visibillity and to prevent the erasure of radical lesbvian feminist activism in particular in the face of Queer politics that threatens our very existence. For those of us who fought hard for the rights of womyn and girls in a misogynistic and sexist society and stood in solidarity with the Indigenous communities for Land Rights and sopvereignty, it has been particularly shocking that we have been virtually silenced and denigrated to an alarming degree and even more so that governments as well as our own LGBTIQ communities have colluded in this attempt to wipe out lesbian feminist culture and radical politics. ...Show more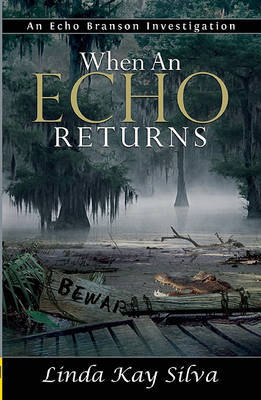 $19.99
AUD
Category: Lesbian & Bi Fiction | Reading Level: very good
Sarah Winman's bestselling, critically-acclaimed debut novel WHEN GOD WAS A RABBIT continues to captivate and enchant readers. 1968. The year Paris takes to the streets. The year Martin Luther King loses his life for a dream. The year Eleanor Maud Portman is born. Young Elly's world is shaped by those w ho inhabit it: her loving but maddeningly distractible parents; a best friend who smells of chips and knows exotic words like 'slag'; an ageing fop who tapdances his way into her home, a Shirley Bassey impersonator who trails close behind; lastly, of course, a rabbit called God. In a childhood peppered with moments both ordinary and extraordinary, Elly's one constant is her brother Joe. Twenty years on, Elly and Joe are fully grown and as close as they ever were. Until, that is, one bright morning when a single, earth-shattering event threatens to destroy their bond forever. Spanning four decades and moving between suburban Essex, the wild coast of Cornwall and the streets of New York, this is a story about childhood, eccentricity, the darker side of love and sex, the pull and power of family ties, loss and life. More than anything, it's a story about love in all its forms. ...Show more
$19.99
AUD
Category: Lesbian & Bi Fiction
"A film-ready rom-com about finding love when you least expect it."--Elle "My favorite romantic book of recent memory." --Emma Straub "The delightful, sexy, queer rom-com of the summer . . . [with] all the makings of a Nora Ephron classic." -- Vogue.com From the acclaimed author of The Assistants com es another gutsy book about the importance of women taking the reins--this time, when it comes to love, sex, and self-acceptance. When it comes to Cassidy, Katie can't think straight. Katie Daniels, a twenty-eight-year-old Kentucky transplant with a strong set of traditional values, has just been dumped by her fiancé when she finds herself seated across a negotiating table from native New Yorker Cassidy Price, a sexy, self-assured woman wearing a man's suit. At first neither of them knows what to make of the other, but soon their undeniable connection will bring into question everything each of them thought they knew about sex and love. When Katie Met Cassidy is a romantic comedy about gender and sexuality, and the importance of figuring out who we are in order to go after what we truly want. It's also a portrait of a high-drama subculture where barrooms may as well be bedrooms, and loyal friends fill in the spaces absent families leave behind. Katie's glimpse into this wild yet fiercely tightknit community begins to alter not only how she sees the larger world, but also where exactly she fits in. ...Show more
$22.95
AUD
Category: Lesbian & Bi Fiction
The Rubin family, everybody agrees, seems doomed to happiness.Claudia Rubin is in her heyday. Wife, mother, rabbi and sometime moral voice of the nation, everyone wants to be with her at her older son's glorious February wedding. Until Leo becomes a bolter and the heyday of the Rubin family begins to un ravel... When We Were Bad is a warm, poignant and true portrayal of a London family in crisis, in love, in denial and - ultimately - in luck. "As intelligent as it is funny. A beautifully observed literary comedy as well as a painfully accurate description of one big old family mess."--Observer "Fast-paced and engaging. Brilliant, touching and true"-- Naomi Alderman, Financial Times. "Absolutely spellbinding, so funny, so moving, so totally believable"-- Jacqueline Wilson. "Intelligent and witty. The Rubin family may be a singular one but the delights and the difficulties its members have with sex and spirituality, food and domesticity, expectation and achievement, will have a universal appeal" -Sunday Telegraph. ...Show more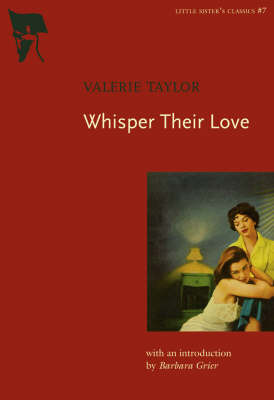 $21.95
AUD
Category: Lesbian & Bi Fiction | Series: Little Sister's Classics
Joyce is 18, a freshman at a fashionable school for girls; suddenly all that matters to her is a woman twice her age. This beautifully written pulp novel was published as a mass market paperback in 1957 and is widely considered a historic milestone for its openly lesbian, feminist content, which shocked many readers at the time. It has been described as an 'anti-romance novel' for its grounding in the reality of lesbian experience. ...Show more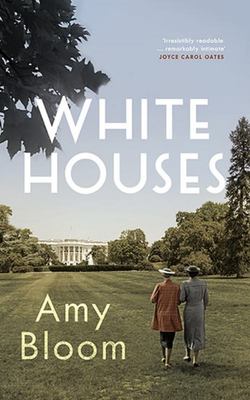 $27.99
AUD
Category: Lesbian & Bi Fiction | Reading Level: very good
For readers of The Paris Wife and The Swans of Fifth Avenue comes a "sensuous, captivating account of a forbidden affair between two women" (People)--Eleanor Roosevelt and "first friend" Lorena Hickok.   Lorena Hickok meets Eleanor Roosevelt in 1932 while reporting on Franklin Roosevelt's first presiden tial campaign. Having grown up worse than poor in South Dakota and reinvented herself as the most prominent woman reporter in America, "Hick," as she's known to her friends and admirers, is not quite instantly charmed by the idealistic, patrician Eleanor. But then, as her connection with the future first lady deepens into intimacy, what begins as a powerful passion matures into a lasting love, and a life that Hick never expected to have. She moves into the White House, where her status as "first friend" is an open secret, as are FDR's own lovers. After she takes a job in the Roosevelt administration, promoting and protecting both Roosevelts, she comes to know Franklin not only as a great president but as a complicated rival and an irresistible friend, capable of changing lives even after his death. Through it all, even as Hick's bond with Eleanor is tested by forces both extraordinary and common, and as she grows as a woman and a writer, she never loses sight of the love of her life.   From Washington, D.C. to Hyde Park, from a little white house on Long Island to an apartment on Manhattan's Washington Square, Amy Bloom's new novel moves elegantly through fascinating places and times, written in compelling prose and with emotional depth, wit, and acuity.   Praise for White Houses   "Amy Bloom brings an untold slice of history so dazzlingly and devastatingly to life, it took my breath away."--Paula McLain, author of The Paris Wife   "Vivid and tender . . . Bloom--interweaving fact and fancy--lavishes attention on Hickok], bringing Hick, the novel's narrator and true subject, to radiant life."--O: The Oprah Magazine   "Radiant . . . an indelible love story, one propelled not by unlined youth and beauty but by the kind of soul-mate connection even distance, age, and impossible circumstances couldn't dim . . . Bloom's goal is less to relitigate history than to portray the blandly sexless figurehead of First Lady as something the job rarely allows those women to be--a loving, breathing human being. And she does it brilliantly."--Entertainment Weekly ...Show more