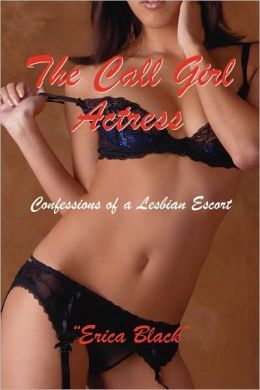 $32.95
AUD
Category: Lesbian & Bi Biography / Memoir
"The Call Girl Actress, Confessions of a Lesbian Escort" is a personal memoir from a former upscale, high-end and sought-after escort, a call girl if you will. Erica entertained men of means, manners and who had a burning desire for sex. She was their personal sanctuary, an oasis of pure uncomplicated p leasure. She was their trip to paradise, filling the void in their sex life.Erica was blessed with beauty. She had a stunning, tight, toned body, a beautiful face and flawless skin. She was also extremely intelligent.The book is also a breakthrough expose on the world of "hobbyists," the men who pay women for sex out of habit.Was it mentioned that Erica was and is one hundred percent lesbian? They never knew, and for the most part she never told. She was the "Call Girl Actress." ...Show more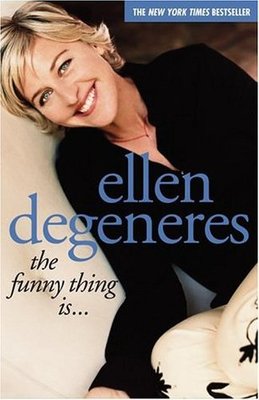 $19.95
AUD
Category: Lesbian & Bi Biography / Memoir
An indispensable reference for anyone who knows how to read—or wants to fool people into thinking they do—The Funny Thing Is... is sure to make you laugh.Ellen DeGeneres published her first book of comic essays, the #1 bestselling My Point...And I Do Have One, way back in 1996. Not one to rest on her la urels, the witty star of stage and screen has since dedicated her life to writing a hilarious new book. That book is this book. After years of painstaking, round-the-clock research, surviving on a mere twenty minutes of sleep a night, and collaborating with lexicographers, plumbers, and mathematicians, DeGeneres has crafted a work that is both easy to use and very funny. Along with her trademark ramblings, The Funny Thing Is... contains hundreds of succinct insights into her psyche and offers innovative features including: -More than 50,000 simple, short words arranged in sentences that form paragraphs. -Thousands of observations on everyday life -- from terrible fashion trends to how to handle seating arrangements for a Sunday brunch with Paula Abdul, Diane Sawyer, and Eminem. -All twenty-six letters of the alphabet. ...Show more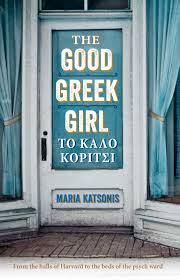 $32.95
AUD
Category: Lesbian & Bi Biography / Memoir
The Good Greek Girl will make you laugh, cry, gasp and smile, written with the honesty Maria's story deserved, and the elegance and craft expected from such an inspiring public intellectual.Maria Katsonis is the good Greek girl who grew up above her parents' milk bar and shared a bedroom with her yiayia . That is until university where she discovered her rebellious side, realized her true sexuality and abandoned nine-tenths of an economics degree for a career in the theatre.Furthering her studies later in life, Maria attended Harvard University and left with a Masters of Public Administration. Little did she know, in five years time, Maria would be alone on a bed in a white psych ward fighting for her life."In the space of five years, I went from graduating at Harvard to becoming a psych patient. I overcame the stranglehold of depression and chose not to die. Instead, I embraced life only to discover I am a good Greek girl at heart, albeit an unconventional one. This is my story." ...Show more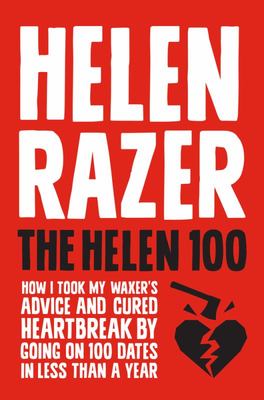 $29.99
AUD
Category: Lesbian & Bi Biography / Memoir
A hundred dates in less than a year. Will they heal her broken heart or make it worse? Brilliant, hilarious and excruciating confessions from bestselling writer and journalist Helen Razer.
$29.99
AUD
Category: Lesbian & Bi Biography / Memoir
The moving story of the life and work of novelist Virginia Woolf, revealed through her own letters to those closest to her. The letters - at times witty and irreverent, at times melancholy and introspective - are possibly even more revealing for their insights into the complex personality of the novelis t herself. "A true letter", she insisted, "should be like a film of wax pressed close to the graving of the mind". The book contains biographical notes on the main recipients of the letters, together with background information on Virginia Woolf's life and work. Frances Spalding's previous books include "British Art Since 1900" and biographies of the painters Roger Fry and Vanessa Bell. This book is beautifully illustrated with contemporary photographs and paintings, many by members of the Bloomsbury Group, such as Woolf's sister Vanessa Bell, Roger Fry and Duncan Grant. ...Show more
$24.99
AUD
Category: Lesbian & Bi Biography / Memoir
During a 1952 electric storm off Wattamolla NSW a waterspout drew in the CSIRO Cloud Physics Dakota, atomising all those aboard, including the writer's father. Or did it? When his living body has disappeared, what to make of the uniformed man on the mantelpiece? Just as the waterspout gathers up living creatures and broken things to transport them elsewhere, this memoir dreams its way into the fragments of his life, along with the queer fall-out in its wake. When her grief-stricken mother deifies the disappeared, the daughter strives to become him. Sometimes it seems that fateful scenarios, including Cold War conspiracies and ill-conceived scientific projects, converge on the man on the mantelpiece; but at times of grace he steps down joyfully to resume the dance with the living. ...Show more
$2.50
AUD
Category: Feminism & Womens Studies | Series: Penguin Modern
Fifty new books, celebrating the pioneering spirit of the Penguin Modern Classics series, from inspiring essays to groundbreaking fiction and poetry. I am Black and lesbian, and what you hear in my voice is fury, not suffering. From the self-described 'black, lesbian, mother, warrior, poet, these soarin g, urgent essays on the power of women, poetry and anger are filled with darkness and light. ...Show more
$19.99
AUD
Category: Lesbian & Bi Biography / Memoir
Late in 2004, Maggie Nelson was looking forward to the publication of her book Jane: A Murder, a narrative in verse about the life and death of her aunt, who had been murdered thirty-five years before. The case remained unsolved, but Jane was assumed to have been the victim of an infamous serial killer in Michigan in 1969. Then, one November afternoon, Nelson received a call from her mother who announced that the case had been reopened: a new suspect would be arrested and tried on the basis of a DNA match. Over the months that followed, Nelson found herself attending the trial with her mother and reflecting anew on the dread and fear that hung over her family and childhood. This feeling derived not only from the terrible facts of her aunt's murder but also from her own complicated journey through sisterhood, daughterhood and girlhood. The Red Parts is a memoir, an account of a trial, and a provocative essay that interrogates America's obsession with violence, particularly against women, and that scrupulously explores the nature of grief, justice and empathy, never before published in the UK. ...Show more
$22.99
AUD
Category: Lesbian & Bi Biography / Memoir | Series: Virago Modern Classics Ser.
These remarkable diaries are a piece of lost lesbian history. Anne Lister defied the role of womanhood seen in the novels of Jane Austen: she was bold, fiercely independent, a landowner, industrialist, traveller ? and lesbian. She kept extensive diaries, written partly in code, of her life and loves. Th e diaries have been edited by Helena Whitbread, who spent years decoding and transcribing them. '[Anne Lister's] sense of self, and self-awareness, is what makes her modern to us. She was a woman exercising conscious choice. She controlled her cash and her body. At a time when women had to marry, or be looked after by a male relative, and when all their property on marriage passed to their husband, Anne Lister not only dodged the traps of being female, she set up a liaison with another woman that enhanced her own wealth and left both of them free to live as they wished ...The diaries gave me courage' Jeanette Winterson 'Engaging, revealing, at times simply astonishing: Anne Lister's diaries are an indispensable read for anyone interested in the history of gender, sexuality, and the intimate lives of women' Sarah Waters ...Show more
$34.95
AUD
Category: Lesbian & Bi Biography / Memoir
Patricia Highsmith, one of the greatest writers of 20th Century American fiction, had a life as darkly compelling as that of her favourite "hero-criminal," the talented Tom Ripley. Joan Schenkar maps out this richly bizarre life from her birth in Texas to Hitchcock's filming of her first novel, "Strange rs On a Train", to her long, strange, self-exile in Europe. We see her as a secret writer for the comics, a brilliant creator of disturbing fictions, and an erotic predator with dozens of women (and a few good men) on her love list. "The Talented Miss Highsmith" is the first literary biography with access to Highsmith's whole story: her closest friends, her oeuvre, her archives. It's a compulsive page-turner unlike any other, a book worthy of Highsmith herself. ...Show more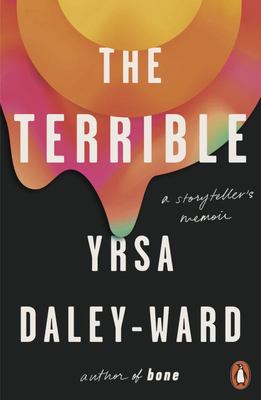 $22.99
AUD
Category: Lesbian & Bi Biography / Memoir
"Devastating and lyrical." --The New York Times "Suspenseful and affecting." --The New Yorker From the celebrated poet behind bone, a lyrical memoir--part prose, part verse--about coming-of-age, uncovering the cruelty and beauty of the wider world, and redemption through self-discovery and the bonds o f family "You may not run away from the thing that you are because it comes and comes and comes as sure as you breathe."   This is the story of Yrsa Daley-Ward, and all the things that happened--"even the terrible things. And God, there were terrible things." It's about her childhood in the northwest of England with her beautiful, careworn mother Marcia; the man formerly known as Dad (half fun, half frightening); and her little brother Roo, who sees things written in the stars.   It's also about the surreal magic of adolescence, about growing up and discovering the power and fear of sexuality, about pitch-gray days of pills and powder and connection. It's about damage and pain, but also joy. Told with raw intensity and shocking honesty, The Terrible is a memoir of going under, losing yourself, and finding your voice. ...Show more
$34.99
AUD
Category: Lesbian & Bi Biography / Memoir
A tender and funny graphic memoir about identity, love and Willow from Buffy Ellie always knew she was different. Contrary and creative, she wore black, obsessed over Willow in Buffy and somehow never really liked boys. As she grew, so did her fears and a deep sense of unbelonging. From her first commun ion to her first girlfriend via a swathe of self-denial, awkward encounters and everyday courage, Ellie's journey is told through tender and funny illustrations - a self-portrait sketched out from the heart. The Times I Knew I Was Gay reminds us that sexuality is not often determined by falling in love with others, but by coming to terms with oneself; that people must come out not just once but again and again. Full of vitality and love, it will ring true for anyone who took time to discover who they truly are. ...Show more