Out-of-print, rare, niche & specialist items at heavily reduced prices.
$15.00
AUD
$29.95
(49% off)
Category: Calendars

$10.00
AUD
$19.95
(49% off)
Category: Lesbian & Bi SF / Fantasy
The Legendary Classic Of Lesbian Science Fiction This best-selling lesbian science fiction novel first appeared in 1984 and became an instant classic, selling more than 80,000 copies through seven printings. Late in the 22nd century, 4,000 women escape the tyranny of a male-dominated Earth and colonise the planet of Maternas. The story of how these pioneers created a society and culture in accord with their nature makes up the heart of this exhilarating, erotic and hauntingly beautiful novel. But when men eventually discover their planet, the women are faced with a critical choice... ...Show more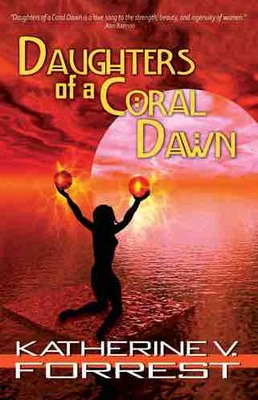 $10.00
AUD
$21.95
(54% off)
Category: Lesbian & Bi Crime / Romance | Series: Coral Dawn Trilogy
The sky begins to shimmer with the silver of brilliant star clusters, the eerie radiance of red and blue fluorescence. One huge moon, glowing gold, is soon joined by two others, much smaller, which slowly rise above the horizon, each jagged in shape as if carelessly formed. Night falls suddenly and comp letely, and we sit together in a glorious royal-blue world illuminated with silver. It is Mother who speaks, softly: 'So lovely a world. . . is surely meant for women.'  Late in the 22nd century, the settling of a new world falls on the strong shoulders of young Megan. The perfect leader, she undertakes to guide her sisters to a new planet, free from the shackles of the brutal Earth regime. Negotiating politics in a society of women is second only to securing their safety. When a landing party of men and women discover their colony Megan must decide if the outsiders will live or die. And that includes Lt. Laurel Meredith, whose disturbing beauty is as dangerous to Megan as her people are to Megan's world.  Originally published in 1984 by Naiad Press. Katherine Forrest's bestselling "Daughters of a Coral Dawn "first appeared in 1984 and became an instant classic. Through seven printings, including the 10th anniversary edition published in 1994, this story of women creating their own world after escaping an oppressive society has continued to gain fans and influence writers for 18 years. ...Show more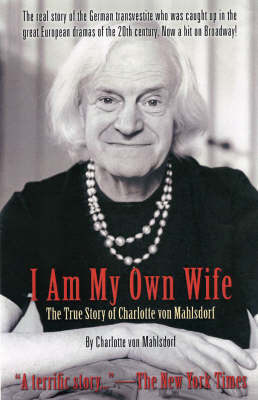 $15.00
AUD
$29.95
(49% off)
Category: Trans & Gender Diverse Biography / Memoir
The story that inspired the hit Broadway play, winner of the Pulitzer Prize and two Tony Awards As a child in prewar Berlin, Charlotte von Mahlsdorf wanted nothing more than to try on the pretty taffetta dresses she saw in shop windows, and to dust and oil her furniture collection to a shine. She would have made a perfect hausfrau. The only problem was that Charlotte was a boy. Hailed by Der Spiegel as speaking to the fate of a whole generation of German homosexuals, here is the amazing story of a mild-mannered transvestite who triumphed over a violent childhood and the brutalities of both the Nazis and Communists to carve out a dignified life as an open cross-dresser in East Berlin. "Nothing short of breathtaking. A terrific story." ...Show more
$10.00
AUD
$21.95
(54% off)
Category: Sex & Sexuality
Discusses politics, erotics, and the human sexual condition, with the premise that human fantasies and fears, especially the sexual ones, are more real than the real forces we have reckoned with historically.
Items per page:
1 - 5 of 5