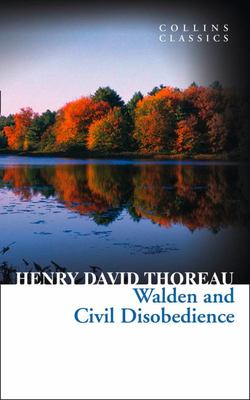 $7.99
AUD
Category: Poetry | Series: Collins Classics
HarperCollins is proud to present its incredible range of best-loved, essential classics. "I went to the woods because I wished to live deliberately, to front only the essential facts of life, and see if I could not learn what it had to teach, and not, when I came to die, discover that I had not lived. I did not wish to live what was not life, living is so dear; nor did I wish to practise resignation, unless it was quite necessary. I wanted to live deep and suck out all the marrow of life, to live so sturdily and Spartan-like as to put to rout all that was not life, to cut a broad swath and shave close, to drive life into a corner, and reduce it to its lowest terms, and, if it proved to be mean, why then to get the whole and genuine meanness of it, and publish its meanness to the world; or if it were sublime, to know it by experience, and be able to give a true account of it in my next excursion. " - Henry David Thoreau, Walden ...Show more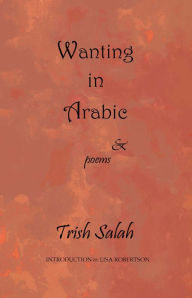 $36.95
AUD
Category: Poetry
Wanting in Arabic is a refusal of convenient silences, convenient stories. The author dwells on the contradictions of a transsexual poetics, in its attendant disfigurations of lyric, ghazal, l'ecriture feminine, and, in particular, her own sexed voice. Without a memory of her father's language, the ques tions her poems ask are those for a home known through photographs, for a language lost with childhood. Braiding theoretical concerns with the ambivalences of sexed and raced identity, with profound romanticism, Wanting in Arabic attempts to traverse the fantasies of foundational loss and aggressive nostalgia in order to further a poetics of a conscious partiality of being, of generous struggle and comic rather than tragic misrecognition. ...Show more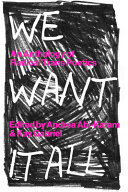 $45.00
AUD
Category: Poetry | Series: We Want It All Ser.
Editors Andrea Abi-Karam and Kay Gabriel offer We Want it All: An Anthology of Radical Trans Poetics as an experiment into how far literature, written from an identitarian standpoint, can go as a fellow traveler with social movements and revolutionary demands. Writing in dialogue with emancipatory polit ical movements, the intergenerational writers assembled here imagine an altogether overturned world in poems that pursue the particular and multiple trans relationships to desire, embodiment, housing, sex, ecology, history, pop culture, and the working day. ...Show more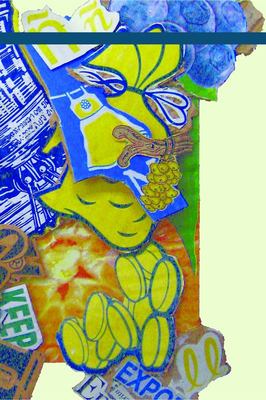 $27.95
AUD
Category: Poetry
WEAK LINK is an interstitial work containing poems, poem-essays, prose sequences, letters, translations, exercises, and manifestos. Everything collected in it has been recovered from the faults and cracks within and between four books – RUMORED PLACE, DISASTER SUITES, MUSIC FOR PORN and COMMON PLACE – w hich together comprise one long serial work. No book can ever contain itself, so while the work included in WEAK LINK has not been moored to any of the aforementioned titles, it remains integral to the larger canvass this work exceeds. ...Show more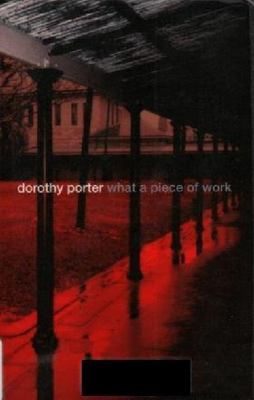 $22.95
AUD
Category: Poetry
As the new Superintendent at Callan Park Psychiatric Hospital, Dr Peter Cyren must perform medical alchemy - turn diseased minds into healthy ones. But in the case of his own soul, this sacred process works irrevocably in reverse.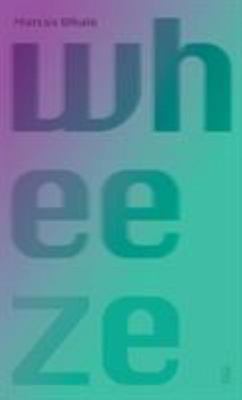 Wheeze
by Marcus Whale
$25.00
AUD
Category: Poetry
A wheeze is the sound air makes when it hits the constricted trachea, the sound of meat meeting air. wheeze is a collection of poems about the ghostly possession of the body. It's desire as a force and not a lack. It's Pazuzu from The Exorcist. It's compulsive journalling. It's the reading someone else' s body language as a gothic form of divination. It's the dark art of crushing, when the consuming thought of that distant other person enters you through the windpipe like a second body. ...Show more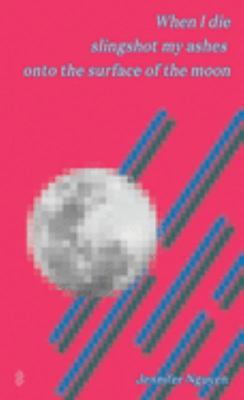 $25.00
AUD
Category: Poetry
'Poetry is / can / be anything ... everything, ' says When I die slingshot my ashes onto the surface of the moon. She is sleepy, but they cannot sleep. It is 4:44 a.m. loneliness, this restlessness. The soft hue of blue from the TV bathes the room via a 24/7 lo-fi livestream. 'Poems are troubled into ex istence' - When I die, she read that somewhere, but cannot remember where, but it has stayed, it is the underpinning of this book and all that contains with/in/out. Where did these bruises come from? The heart, the brain, the heart, the soul? How do I live? How do I keep on living? I don't know, is the honest answer. I must, is the honest honest answer. ...Show more
$29.99
AUD
Category: Poetry
In Where Hope Comes From: poems for a broken world, Instagram superstar and poet Nikita Gill returns to her roots with her most personal collection yet. Sharing a number of poems that she wrote when the world went into lockdown, this collection will include the phenomenal Love in the Time of Coronavirus which was shared across social media over 20,000 times, as well as her poems of strength and hope How to Be Strong and Silver Linings. This collection will be fully illustrated by Nikita with beautiful line-drawings. ...Show more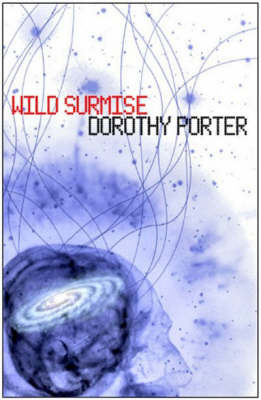 $22.00
AUD
Category: Poetry
Full of Porter's customary bite and senusality, this is an engrossing duet between two passionately estranged voices. A moving verse novel of passions and vulnerabilities, love and death.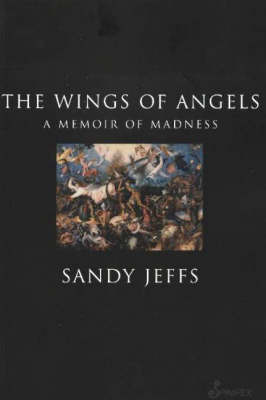 $21.95
AUD
Category: Poetry
Not since Sylvia Plath and Anne Sexton has anyone written so candidly about madness. Sandy Jeffs' poetry has a stark dignity, capable of conveying "shudders of intense fear". Yet in the midst of her rigours, she can access a voice both wild and funny. Sandy Jeffs' leavening sense of humour peoples her d arkness with the sirens of the supermarket, a tinsel paradise and high-tech technicolour Armageddon. After all, God is only a word and angels, although mad, sing the wanderer into paradise. ...Show more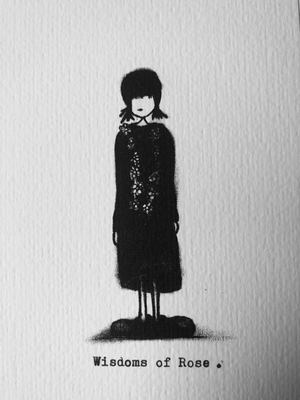 $19.99
AUD
Category: Poetry
An illustrated book about a character called Rose. Rose is an independent promoter of self acceptance - and indulgence. A star in personal development and a high minder of her own identity. She stands supremely comfortable in herself, resolved and content on her own path - and free from any expectation to be liked or followed. Her stories read like a dream school report with a quirky twist and streak of Rose's signature deadpan humour. A pleasant warning: In reading this book, varying amounts of Roselike attitude may rub off which could initiate an astounding new wave of self confidence, a general feeling of peaceful contact - and a delightfully blissful state of oblivion. ...Show more