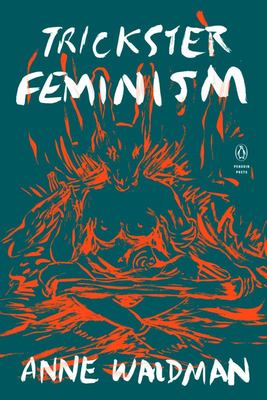 $36.95
AUD
Category: Poetry | Series: Penguin Poets Ser.
New from celebrated poet and performer Anne Waldman - an edgy, visionary collection that meditates on gender, existence, passion and activism Mythopoetics, shape shifting, quantum entanglement, Anthropocene blues, litany and chance operation play inside the field of these intertwined poems, which coales ced out of months of protests with some texts penned in the streets. Anne Waldman looks to the imagination of mercurial possibility, to the spirits of the doorway and of crossroads, and to language that jolts the status quo of how one troubles gender and outwits patriarchy. She summons Tarot's Force Arcana, the passion of the suffragettes, and various messengers and heroines of historical, hermetic, and heretical stance, creating an intersectionality of lived experience: class, sexuality, race, politics all enter the din. These are experiments of survival. ...Show more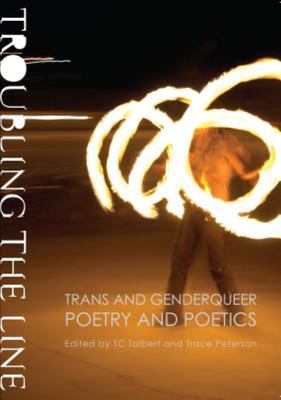 $49.95
AUD
Category: Poetry
The first of its kind, Troubling the Line: Trans and Genderqueer Poetry and Poetics, gathers together a diverse range of 55 poets with varying aesthetics and backgrounds. In addition to generous samples of poetry by each trans writer, the book also includes "poetics statements"-reflections by each poet that provide context for their work covering a range of issues from identification and embodiment to language and activism. Poets include Samuel Ace, Julian Talamantez Brolaski, Micha Cardenas, kari edwards, Duriel Harris, Joy Ladin, Dawn Lundy Martin, Eileen Myles, Trish Salah, Max Wolf Valerio, John Wieners, Kit Yan, and more. ...Show more
$30.00
AUD
Category: Poetry
A collection of poems by Sasha Hawes.
$29.95
AUD
Category: Poetry
David Malouf's brilliant collection of poems begins with a memory of new love - with 'grace unasked for, urgencies that boom under the pocket of a shirt' - and ends in the intimate territory of the long-familiar where there is no need for words. This volume is marked by an astonishing breadth of intelli gence and erudition, yet steps lightly among the objects of our lives and the wonder of everyday replenishments. Everywhere the poems affirm the mystical delights of music, angels and fields where 'first to gather are the starlings in unquiet flocks. Then quietly, the stars'. (To read some poetry, see the AI) ...Show more
$24.95
AUD
Category: Poetry
Exploring body and place in ways that are expansive, intimate and playful, Viva the Realcelebrates resilience and continuity in everyday life. Jones' poems offer us a strong, vital voice, charged with her effortlessly rhythmic and resonant lyricism. This collection is both haunted and visceral, and will resonate long after reading. ...Show more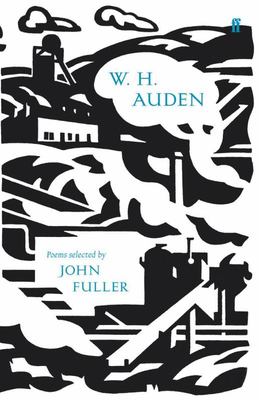 $24.99
AUD
Category: Poetry
W. H. Auden (1907-73) came to prominence in the 1930s among a generation of outspoken poets that included his friends Louis MacNeice, Stephen Spender and C. Day Lewis. But he was also an intimate and lyrical poet of great originality, and a master craftsman of some of the most cherished and influential poems of the past century. Other volumes in this series include: "Betjemen", "Eliot", "Plath", "Hughes" and "Yeats". ...Show more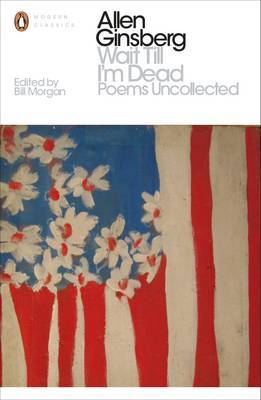 $26.99
AUD
Category: Poetry | Series: Penguin Modern Classics
Rainy night on Union Square, full moon. Want more poems? Wait till I'm dead. Allen Ginsberg, August 8, 1990, 3:30 AM Allen Ginsberg wrote incessantly for more than fifty years, and many of the poems collected for the first time in this volume were scribbled in letters or sent off to obscure publications and unjustly forgotten. Containing more than a hundred previously unpublished poems, accompanied by original photographs, and spanning from the 1940s to the 1990s, Wait Till I'm Dead is the final major contribution to Ginsberg's sprawling oeuvre, a must have for Ginsberg neophytes and long-time fans alike. ...Show more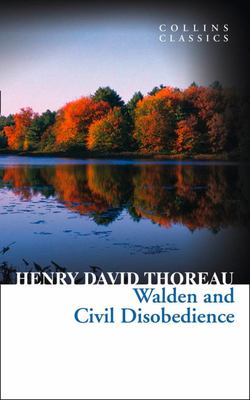 $7.99
AUD
Category: Poetry | Series: Collins Classics
HarperCollins is proud to present its incredible range of best-loved, essential classics. "I went to the woods because I wished to live deliberately, to front only the essential facts of life, and see if I could not learn what it had to teach, and not, when I came to die, discover that I had not lived. I did not wish to live what was not life, living is so dear; nor did I wish to practise resignation, unless it was quite necessary. I wanted to live deep and suck out all the marrow of life, to live so sturdily and Spartan-like as to put to rout all that was not life, to cut a broad swath and shave close, to drive life into a corner, and reduce it to its lowest terms, and, if it proved to be mean, why then to get the whole and genuine meanness of it, and publish its meanness to the world; or if it were sublime, to know it by experience, and be able to give a true account of it in my next excursion. " - Henry David Thoreau, Walden ...Show more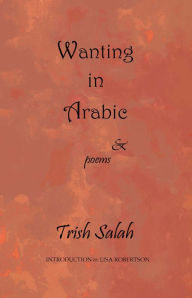 $36.95
AUD
Category: Poetry
Wanting in Arabic is a refusal of convenient silences, convenient stories. The author dwells on the contradictions of a transsexual poetics, in its attendant disfigurations of lyric, ghazal, l'ecriture feminine, and, in particular, her own sexed voice. Without a memory of her father's language, the ques tions her poems ask are those for a home known through photographs, for a language lost with childhood. Braiding theoretical concerns with the ambivalences of sexed and raced identity, with profound romanticism, Wanting in Arabic attempts to traverse the fantasies of foundational loss and aggressive nostalgia in order to further a poetics of a conscious partiality of being, of generous struggle and comic rather than tragic misrecognition. ...Show more