$22.99
AUD
Category: Plays & Scripts
"Brilliantly funny, with lines that we will, I hope, be quoting for years to come and several show-stopping vignettes. Bennett is still naughty, impish, endlessly ironic. But by the end tears are as near as laughter. The History Boys is moving, disquieting: one follows it with a heart brimful...This is Bennett's first play this millennium, and it more than repays the wait; I think it his finest work in decades". (Financial Times). ...Show more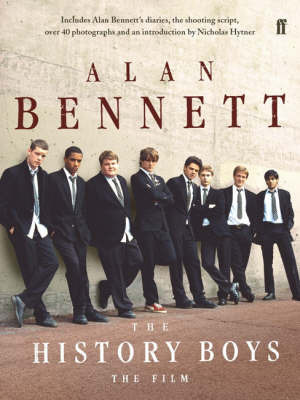 The History Boys (Film edition)
by Alan Bennett & Nicholas Hytner (adapted from the original stage play by Alan Bennett)
$29.95
AUD
Category: Plays & Scripts
An unruly bunch of bright, funny sixth-form boys in pursuit of sex, sport and a place at university. A maverick English teacher at odds with the young and shrewd supply teacher. A headmaster obsessed with results; a history teacher who thinks he's a fool. In Alan Bennett's screenplay, staff room rivalry and the anarchy of adolescence provoke insistent questions about history and how you teach it; about education and its purpose. Fox Searchlight Pictures, DNA and the BBC have joined forces to bring the National Theatre's award-winning production of "The History Boys" to the big screen, directed by Nicholas Hytner from a script adapted for the screen by Alan Bennett. First published 2006. ...Show more
$24.99
AUD
Category: Plays & Scripts
The Laramie Project, one of the most-performed theater pieces in America, has become a modern classic. In this expanded edition, it is joined by an essential and moving sequel to the original play.   On October 7, 1998, a young gay man was discovered bound to a fence outside Laramie, Wyoming, savagely beaten and left to die in an act of brutality and hate that shocked the nation. Matthew Shepard's death became a national symbol of intolerance, but for the people of the town, the event was deeply personal. In the aftermath, Moises Kaufman and members of the Tectonic Theater Project went to Laramie and conducted more than 200 interviews with its citizens. From the transcripts, the playwrights constructed an extraordinary chronicle of life in the town after the murder.   In The Laramie Project: Ten Years Later, the troupe revisits the town a decade after the tragedy, finding a community grappling with its legacy and its place in history. The two plays together comprise an epic and deeply moving theatrical cycle that explores the life of an American town over the course a decade. ...Show more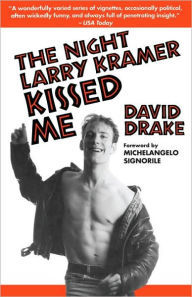 $27.95
AUD
Category: Plays & Scripts
David Drake's smash hit one-man show tells the story of his call to gay pride and activism through a series of vignettes exploring thoughts and emotions shared by a whole generation of gay men and women.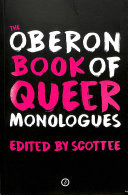 $26.99
AUD
Category: Plays & Scripts
The first collection of its kind, The Oberon Book of Queer Monologues chronicles over one hundred years of queer and trans performance.Combining classical and contemporary stage plays with spoken word and performance art, this anthology features over forty extracts from some of the most exciting stage w orks in the English-speaking world. It will be an essential tool for artists seeking monologues for auditions or training; a comprehensive guide through the hidden histories of queer theatre; and a celebration of the LGBTQIA+ community.Curated by award-winning artist Scottee. ...Show more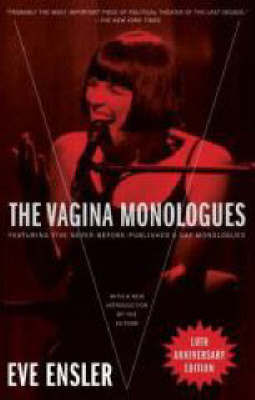 $30.95
AUD
Category: Plays & Scripts
"I was worried about vaginas. I was worried about what we think about vaginas, and even more worried that we don't think about them. . . . So I decided to talk to women about their vaginas, to do vagina interviews, which became vagina monologues. I talked with over two hundred women. I talked to old wom en, young women, married women, single women, lesbians, college professors, actors, corporate professionals, sex workers, African American women, Hispanic women, Asian American women, Native American women, Caucasian women, Jewish women. At first women were reluctant to talk. They were a little shy. But once they got going, you couldn't stop them." A poignant and hilarious tour of the last frontier, the ultimate forbidden zone, The Vagina Monologues is a celebration of female sexuality in all its complexity and mystery. In this stunning phenomenon that has swept the nation, Eve Ensler gives us real women's stories of intimacy, vulnerability and sexual self-discovery. Celebrated as the bible for a new generation of women, The Vagina Monologues has been performed in cities all across America and at hundreds of college campuses. It has inspired a dynamic grassroots movement Join the V-Day movement! Visit www.vday.org. ...Show more
$17.99
AUD
Category: Plays & Scripts
It's 1887 and Nancy Astley sits in the audience at her local music hall: she doesn't know it yet, but the next act on the bill will change her life. Tonight is the night she'll fall in love...with the thrill of the stage and with Kitty Butler, a girl who wears trousers. Giddy with desire and hungry for experience, Nancy follows Kitty to London where unimaginable adventures await. Sarah Waters' debut novel, Tipping the Velvet was highly acclaimed and was chosen by The New York Times and The Library Journal as one of the best books of 1998. Reviewers have offered the most praise for Tipping the Velvet's use of humour, adventure, and sexual explicitness. The novel was adapted into a somewhat controversial three-part series of the same name produced and broadcast by the BBC in 2002. ...Show more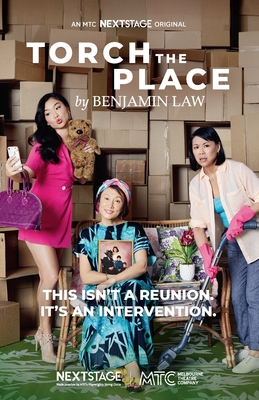 $25.00
AUD
Category: Plays & Scripts
Teresa's mum finds it impossible to let anything go-from grudges to household objects. She thinks of her home as a museum full of irreplaceable treasures. But she's not really a curator, she's a hoarder, and her house is enough to give Marie Kondo heart palpitations. When her kids return home to celebra te her 60th birthday, she's over the moon to have the family back together. But this isn't a reunion. It's an intervention. Celebrated writer Benjamin Law is one of this country's brightest literary stars. For his hysterically funny and moving stage premiere, Law employs his effortless self-deprecating wit to spark joy in the clutter and find truth in those crazy moments that bring families closer together. Commissioned through MTC's NEXT STAGE Writers' Program with the support of our Playwrights Giving Circle Donors, The Ian Potter Foundation, Naomi Milgrom Foundation, The Myer Foundation, Malcolm Robertson Foundation and The University of Melbourne. ...Show more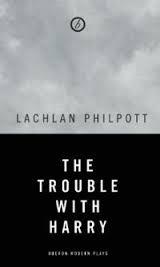 $21.95
AUD
Category: Plays & Scripts
 A secret. A murder. And a mangy old hen that cock-a-doodles in the morning and sets tongues wagging. "The Trouble with Harry," by multi-award winning playwright Lachlan Philpott, rips back the curtains on the case of Eugenia Falleni, the notorious 'Man-Woman' murderer of 1920s Sydney.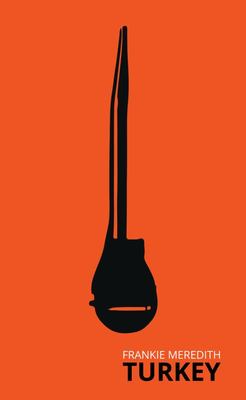 Turkey
by Frankie Meredith
$23.99
AUD
Category: Plays & Scripts | Series: Oberon Modern Plays Ser.
Madeline wants a baby, so a baby she will have. It doesn't matter that she is in a relationship with a woman, or that they can't afford the high private clinic fees, she'll go about getting this child whichever way she can. Together with her partner, the selfless, kind, stable Toni the two women explore all the options available to them but when Madeline gets excited about one possibility in particular alarm bells are raised for Toni. Across London a lonely, not quite yet 'old' older man is attempting to finish his novel (who is he kidding, start his novel) that he's been working on for fifteen years. Michael has had children, three of them. His girls grew up and had children of their own, his son Ben never did, Ben's death causing a pain in Michael that would dull but never subside. When Madeline, like a whirlwind, arrives back in Michael's life after twelve years she comes with her own solution to the grief they both feel, not that she will let him know. Now the Nuclear Family is no longer considered the norm, how far can Madeline go to get the baby she so desires? And does it really matter who she has this baby with? People are manipulated, games are played and hearts ultimately shattered in this tale of one woman's longing for a child. ...Show more
$14.99
AUD
Category: Plays & Scripts | Series: Vintage classics | Reading Level: very good
Middle-aged history professor George, and his wife Martha, are joined by another college couple. The result is an all-night drinking session that erupts into a nightmare of revelations.