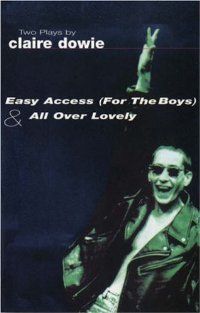 $15.00
AUD
$21.95
(31% off)
Category: Plays & Scripts
Published to tie in with performances by Claire Dowie at the Drill Hall, London Two new plays by Claire Dowie which focus on sex and repression and friendship among gay and lesbian characters.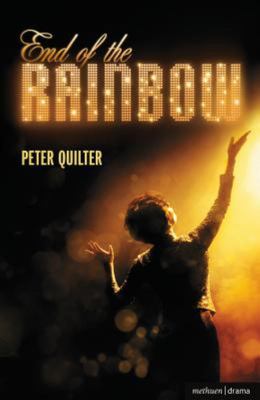 $26.99
AUD
Category: Plays & Scripts | Series: Modern Plays Ser.
Musical drama of Judy Garland's "come-back" concerts Christmas 1968: with a six week booking at London's Talk of the Town, it looks like Judy Garland is set firmly on the comeback trail. The failed marriages, the suicide attempts and the addictions are all behind her. At forty-six and with new flame Mi ckey Deans at her side, she seems determined to carry it off and recapture her magic. But lasting happiness always eludes some people, and there was never any answer to the question with which Judy ended every show: "If happy little bluebirds fly beyond the rainbow, why, oh, why, can't I?"End of the Rainbow is a savagely funny drama featuring a glorious ensemble of Judy Garland hits and infused with the glamour and the melancholy of stardom."Every note she sings, every racket she makes, every tear she sheds, every joke she cracks, every pill she pops - is conveyed with alarming honesty. This knockout portrait of a living catastrophe should not be missed." What's OnPublished to tie-in with the premiere at the Sydney Opera House in July 2005 ...Show more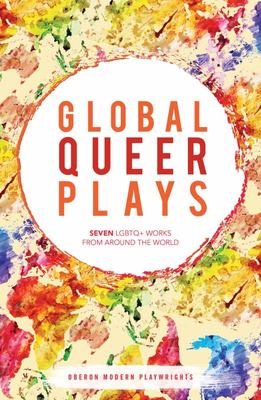 Global Queer Play: Seven LGBTQ+ works from Around the World
by Danish Sheikh; Santiago Loza; Samuel Buggeln (Translator); Ariel Gurevitch (Translator); Jeton Neziraj; Alexandra Channer (Translator); Amahl Khouri; Jean-Luc Lagarce; Lucie Tiberghien (Translator); Zhan Jie; Jeremy Tiang (Translator); Mariam Bazeed
$29.99
AUD
Category: Plays & Scripts | Series: Oberon Modern Playwrights Ser.
A unique anthology bringing together stories of queer life from international playwrights, these seven plays showcase the dazzling multiplicity of queer narratives across the globe: the absurd, the challenging, and the joyful. From the legacy of colonialism in India to the farcical bureaucracy of marria ge law in Kosovo; from a school counsellor in Taiwan coming out as HIV+, to coming of age in an Israel-Palestine coexistence camp, this is a genre-spanning collection of global writing. Originally selected and performed as part of the Arcola Queer Collective's Global Queer Plays call-out event. ...Show more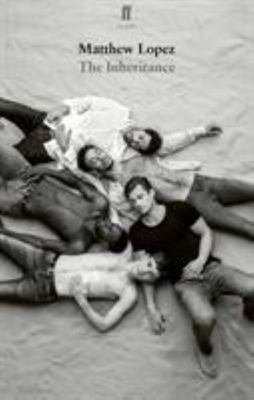 $24.99
AUD
Category: Plays & Scripts
You have to wonder why there isn't a word in the English language for the fireworks that go off in your brain when you finally kiss someone you've wanted for years. Or for the intimacy and tenderness you feel as you hold the hand of a suffering friend. A generation after the height of the AIDS crisis, w hat is it like to be a young gay man in New York? How many words are there now for the different kinds of pain, the different kinds of love? Matthew Lopez's The Inheritance premieres in two parts at the Young Vic Theatre, London, in March 2018. ...Show more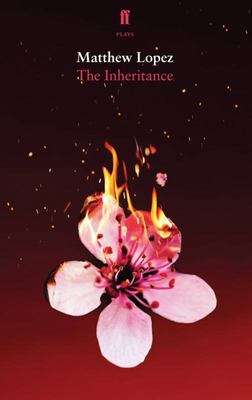 $24.99
AUD
Category: Plays & Scripts
Inspired by E. M. Forster's novel Howards End, and set in New York three decades after the height of the AIDS epidemic, The Inheritance wrestles with what it means to be a gay man today, exploring relationships and connections across age and social class and asking what one generation's responsibilities may be to the next. Matthew Lopez's The Inheritance premiered at the Young Vic Theatre, London, in 2018, before transferring to the West End's Noel Coward Theatre. It premiered on Broadway at the Ethel Barrymore Theatre in 2019. This edition includes revisions made for the Broadway production. ...Show more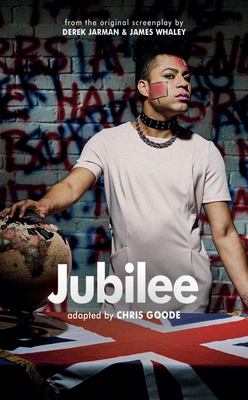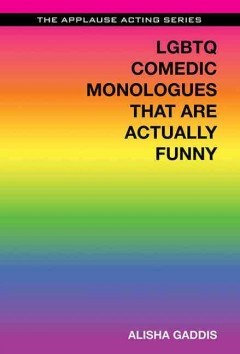 $29.95
AUD
Category: Plays & Scripts | Series: Applause Acting Series
The first and only book of its kind, this cutting-edge and incredibly hysterical monologue book is specifically for actors auditioning for LGBT roles. LGBT Comedic Monologues That Are Actually Funny features works by LGBT writers and comics (and their allies) who have written and/or performed for Comedy Central, Backstage magazine, NBC, the Huffington Post , the Onion , Second City, E!, and many more. This collection is the go-to source for the comedic monologue needs of actors seeking LGBT material, as well as a paean to LGBT characters and artists. ...Show more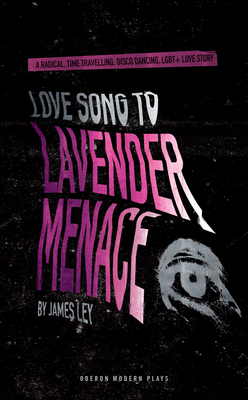 $23.99
AUD
Category: Plays & Scripts
In 1982, two friends Bob and Sigrid opened their new radical lesbian, gay and feminist bookshop, 'Lavender Menace on Edinburgh's Forth Street. On the eve of the shop's 5th birthday, sales assistants Paul and David take a look back at its origins, its importance, its celebration of queer culture, and how things have changed. Love Song to Lavender Menace is a beautifully funny and moving exploration of the love and passion it takes to make something happen and the loss that is felt when you have to let it go. ...Show more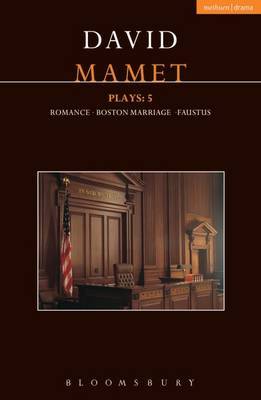 $35.99
AUD
Category: Plays & Scripts | Series: Contemporary Dramatists
A collection of outstanding plays from one of America's greatest playwrights Boston Marriage David Mamet conquers new territory with this droll comedy of errors set in a Victorian drawing-room. Anna and Claire are two bantering, scheming ladies of fashion who have long lived together on the fringes of u pper-class society. Anna has just become the mistress of a wealthy man, from whom she has received an enormous emerald and an income to match. Claire, meanwhile, is infatuated with a respectable young lady and wants to enlist the jealous Anna's help for an assignation. "Devastatingly funny ...exceptionally clever" New York Times "Brilliant ...One of Mamet's most satisfying and accomplished plays, and one of the funniest American comedies in years" New York Post Faustus A modern retelling of the classic tale of pride, folly and the ultimate wager. Faustus has it all - fame, success, a loving family. But a careless pact with a beguiling magician threatens everything. In language, scope and theatrical sensibility, Faustus represents a big departure for Mamet, melding resplendent language and metaphysics in an eerie and moving retelling of the tragedy of Doctor Faustus. Romance Wildly humorous and often gob-smackingly outrageous, Romance is an uproarious courtroom farce, which lampoons the American judicial system and exposes the hypocrisy surrounding personal prejudices and political correctness. "An exhilarating spectacle" New Yorker "It made me weep with delight...Romance is funny. Extremely funny." Wall Street Journal ...Show more