$16.99
AUD
Category: Crafts | Series: Mindfulness Ser.
The Mindfulness in Knitting casts fresh light on a famously calming craft, and reveals how the simple repetition of plain and purl can in itself nurture wellbeing.
$24.99
AUD
Category: Feminism & Womens Studies
In a timely and incisive follow-up to her national bestseller Men Explain Things to Me, Rebecca Solnit offers sharp commentary on women who refuse to be silenced, misogynistic violence, the fragile masculinity of the literary canon, the gender binary, the recent history of rape jokes, and much more.In h er characteristic style, Solnit mixes humor, keen analysis, and sharp insight in these eleven essays. ...Show more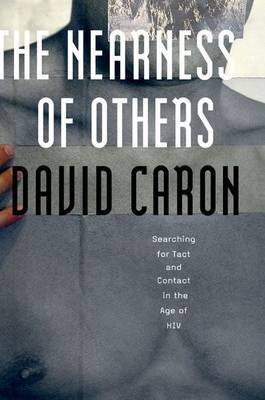 $39.99
AUD
Category: Gay Male & Bi Biography/Memoir
"Funny how a gay man's hand resting heavily on your shoulder used to say let's fuck but now means let's not. Funny how ostensible nearness really betrays distance sometimes." —from The Nearness of Others In this radical, genre-bending narrative, David Caron tells the story of his 2006 HIV diagnosis and its aftermath. On one level, The Nearness of Others is a personal account of his struggle as a gay, HIV-positive man with the constant issue of if, how, and when to disclose his status. But searching for various forms of contact eventually leads to a profound reassessment of tact as a way to live and a way to think, with our bodies and with the bodies of others. In a series of brief, compulsively readable sections that are by turns moving and witty, Caron recounts his wary yet curious exploration of an unfamiliar medical universe at once hostile and protective as he embarks on a new life of treatment without end. He describes what it is like to live with a disease that is no longer a death sentence but continues to terrify many people as if it were. In particular, living with HIV provides an unexpected opportunity to reflect on an age of terror and war, when fear and suspicion have become the order of the day. Most of all, Caron reminds us that disclosing HIV-positive status is still far from easy, least of all in one of the many states—such as his own—that have criminalized nondisclosure and/or exposure. Going well beyond Caron's personal experience, The Nearness of Others examines popular culture and politics as well as literary memoirs and film to ask deeper philosophical questions about our relationships with others. Ultimately, Caron eloquently demonstrates a form of disclosure, sharing, and contact that stands against the forces working to separate us. ...Show more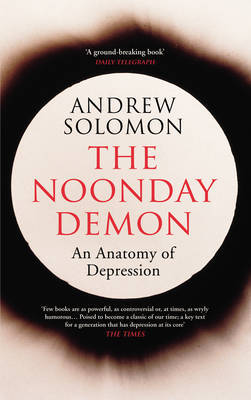 $19.99
AUD
Category: Non Fiction
Like Primo Levi's The Periodic Table, The Noonday Demon digs deep into personal history, as Andrew Solomon narrates, brilliantly and terrifyingly, his own agonising experience of depression. Solomon also portrays the pain of others, in different cultures and societies whose lives have been shattered by depression and uncovers the historical, social, biological, chemical and medical implications of this crippling disease. He takes us through the halls of mental hospitals where some of his subjects have been imprisoned for decades; into the research labs; to the burdened and afflicted poor, rural and urban. He talks to faith healers and voyages around the world in a quest for folk wisdom. He analyses the medications of today as well as reviewing the politics of diagnosis and treatment and, perhaps most significantly, he looks at the vital role of will and love in the process of recovery. The most affecting, intelligent, important and constructive book on depression there has ever been - a key text by a New Yorker writer who has not only experienced the depths of depression but has researched every aspect of it. ...Show more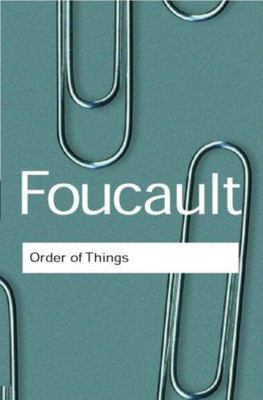 $29.99
AUD
Category: Non Fiction | Series: Routledge Classics Ser.
With vast erudition, Foucault cuts across disciplines and reaches back into seventeenth century to show how classical systems of knowledge, which linked all of nature within a great chain of being and analogies between the stars in the heavens and the features in a human face, gave way to the modern sci ences of biology, philology, and political economy. The result is nothing less than an archaeology of the sciences that unearths old patterns of meaning and reveals the shocking arbitrariness of our received truths. In the work that established him as the most important French thinker since Sartre, Michel Foucault offers startling evidence that "man"--man as a subject of scientific knowledge--is at best a recent invention, the result of a fundamental mutation in our culture. ...Show more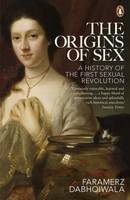 $24.99
AUD
Category: Non Fiction
For most of western history, all sex outside marriage was illegal, with the church and state punishing any dissent. Between 1600 and 1800, this entire world-view was shattered by revolutionary new ideas - that consenting adults have the freedom to do what they like with their own bodies, and morality ca nnot be imposed by force. This groundbreaking book shows that the creation of this modern culture of sex - broadcasted and debated in a rapidly expanding universe of public media - was a central part of the Enlightenment, and helped create a new model of western civilization whose principles of equality, privacy and individual freedom last to this day. ...Show more
$49.99
AUD
Category: LGBTI & Queer Studies
Eye-opening, moving, and crafted with expert research, this is a vital journey of epic scope, across the world's most challenging new frontiers.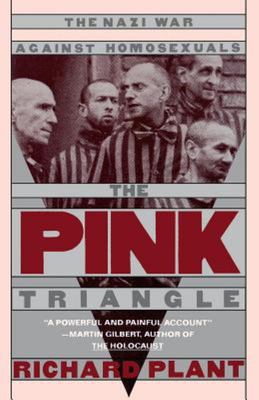 $38.95
AUD
Category: History
This is the first comprehensive book in English on the fate of the homosexuals in Nazi Germany. The author, a German refugee, examines the climate and conditions that gave rise to a vicious campaign against Germany's gays, as directed by Himmler and his SS--persecution that resulted in tens of thousands of arrests and thousands of deaths. In this Nazi crusade, homosexual prisoners were confined to death camps where, forced to wear pink triangles, they constituted the lowest rung in the camp hierarchy. The horror of camp life is described through diaries, previously untranslated documents, and interviews with and letters from survivors, revealing how the anti-homosexual campaign was conducted, the crackpot homophobic fantasies that fueled it, the men who made it possible, and those who were its victims, this chilling book sheds light on a corner of twentieth-century history that has been hidden in the shadows much too long. ...Show more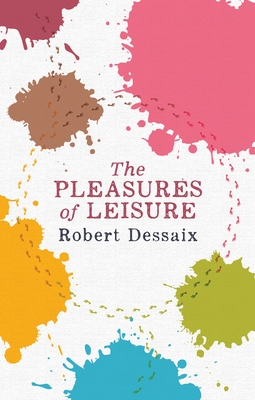 $29.99
AUD
Category: Non Fiction
In today's crazily busy world the importance of making time for leisure is more vital than ever. Yet so many of us lack a talent for it. We are working longer hours, consuming more than ever before; technology erodes the work-life balance further; increasingly, people feel that only work gives existence meaning. In a world where time is money, what is the value of walking without purpose, socialising without networking, nesting when we could be on our laptops? Robert Dessaix shows, in this thoughtful and witty book, how taking leisure seriously gives us back our freedom - to enjoy life, to revel in it, in fact; to deepen our sense of who we are as human beings. He explains how we can reclaim our right to 'rest well', and to loaf, groom, nest and play, as he looks at leisure from many angles- reading, walking, travelling, learning languages, taking siestas and simply doing nothing. The result is a terrifically lively and engaging conversation that reminds us that at leisure we are at our most intensely and pleasurably human. ...Show more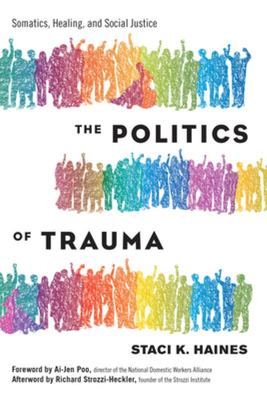 $32.99
AUD
Category: General
An essential tool for healers, therapists, activists, and survivors of trauma who are interested in a justice-centered approach to somatic transformation The Politics of Trauma offers somatics with a social analysis. This book is for therapists and social activists who understand that trauma healing is not just for individuals--and that social change is not just for movement builders. Just as health practitioners need to consider the societal factors underlying trauma, so too must activists understand the physical and mental impacts of trauma on their own lives and the lives of the communities with whom they organize. Trauma healing and social change are, at their best, interdependent. Somatics has proven to be particularly effective in addressing trauma, but in practice it typically focuses solely on the individual, failing to integrate the social conditions that create trauma in the first place. Staci K. Haines, somatic innovator and cofounder of generative somatics, invites readers to look beyond individual experiences of body and mind to examine the social, political, and economic roots of trauma--including racism, environmental degradation, sexism, and poverty. Haines helps readers identify, understand, and address these sources of trauma to help us bridge individual healing with social transformation. ...Show more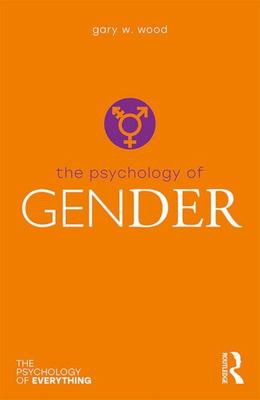 $19.99
AUD
Category: LGBTI & Queer Studies | Series: The\Psychology of Everything Ser.
What is the difference between sex and gender? What is the impact of gender-role stereotypes on our lives, our relationships and the world? What does gender mean to you? The Psychology of Gender looks at our biology, history and culture to consider the impact of gender roles and stereotypes, and addre sses the 'dilemmas' we have regarding gender in a post-modern world. It offers a unique perspective on gender through storytelling and explores ideas around transgender and cisgender identities and androgyny, tackling hidden assumptions and helping us make sense of the world of gender. By examining the future of gender, The Psychology of Gender offers a platform for further exploration, and arrives at a new psychology of gender that emphasises relationships and helps us to understand our own gender identity and that of those around us. ...Show more