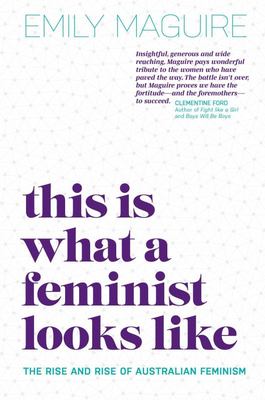 $29.99
AUD
Category: History | Reading Level: 4 Non Fiction
Women must quit their jobs when they marry. They are barred from trade unions and universities. Their husbands can legally rape them. And they are not allowed to vote. This could be the reality in Australia today — if it weren't for the many women who, over more than a century of activism, fought for ch ange. In this passionate and timely account, Emily Maguire charts a course through the history of Australian feminism — from the First Wave to the Fourth, from suffragists to Riot Grrrls, from equal pay to #metoo. Along the way, she pays tribute to those who've spoken up and taken action in the face of ridicule, dismissal and violence. This Is What a Feminist Looks Like shows us how we got to where we are today — and reminds us that some battles must be fought over and over again. ...Show more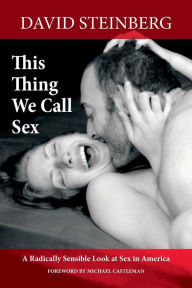 $26.95
AUD
Category: Sex & Sexuality
In this long-anticipated collection, columnist, photographer, critic, and sexual explorer David Steinberg has gathered the best of his essays, anecdotes, and photographs into a uniquely insightful, engaging overview of sex in America. For 25 years, Steinberg has documented the American sexual landscape from teenage sexuality to Viagra, swingers' parties to erotic spirituality, lap dancing to women's sexual liberation, fine art sexual photography to pornography, homophobia to BDSM. He calls on readers to question their sexual assumptions and fears, and to embrace sex as an opportunity for intimacy, self-understanding, and psychic adventure. Rejecting sensationalized rhetoric rooted in shame and fear, Steinberg offers an emotionally grounded understanding of a topic that is endlessly debated but rarely approached with depth and calm awareness. Whimsical, philosophical, unapologetically political, and revealingly personal, This Thing We Call Sex will take you into sexual worlds that include Marco Vassi, the Marquis de Sade, 19th-century feminist Victoria Woodhull, erotic photographer Jan Saudek, and porn producer Kink.com, exploring the spectrum of human sexuality with an unflinching eye, a compassionate heart, and a keen mind. After reading this book, you will find yourself doing the same.   ...Show more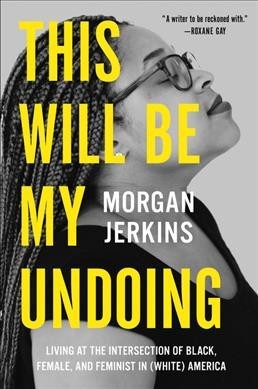 $32.99
AUD
Category: Feminism & Womens Studies
From one of the fiercest critics writing today, a compelling and revelatory collection of linked essays that interweaves personal experience with incisive commentary on pop culture, feminism, black history, misogyny, and racism.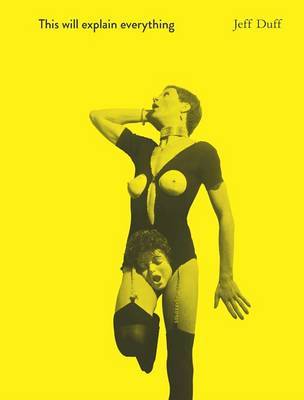 $49.95
AUD
Category: Popular Culture
Jeff Duff is arguably the most flamboyant, creative and controversial entertainer Australia has produced. His musical gifts and fantastical androgynous performances parallel the artistry of David Bowie. While Duffo's career kicked off in the 1970s, he continues to grow as an artist, creating new music a nd performing sell-out concerts to this day. In his tell-all memoir, dedicated to Bowie, Duffo shares his tales of life, love and rock'n'roll, in what is a rollicking, entertaining read. From his childhood desire to wear a dress, to performing before violent London punk crowds, to being banned and arrested, and even his journey into the depths of despair, Duffo recalls all with flair and style. From the Foreword by Molly Meldrum Jeff Duff once hosted Countdown dressed as a sausage. Unique is an over-used word in showbiz. But Jeff Duff is unique. When I first met Jeff, he was wearing a wedding dress. That was just a usual day in the unusual life of Jeff Duff. He's been arrested in Ballarat and outside Number 10 Downing Street in London, banned by Ray Martin's Midday Show, appeared in Baz Luhrmann's The Great Gatsby, and sung some unforgettable songs. And no man looks as good in a leotard. Flamboyant, eccentric, cheeky, charming ...Jeff Duff is one of the greatest entertainers Australia has produced. Sinatra, Presley, Jagger, Popeye and now Duffo. - Andy Warhol 1980 I don't think it's overstating the case to say that, had Jeff Duff hailed from a country in the top half of the world, he could now be as acknowledged and acclaimed as David Bowie or Lou Reed or Iggy Pop. - Glenn A. Baker, rock historian ...Show more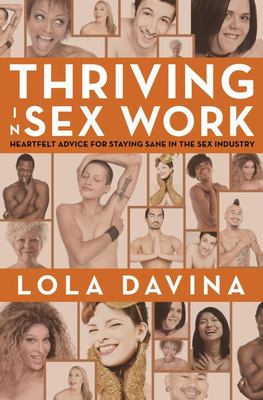 $19.99
AUD
Category: Sex Work & Porn Industries
Sex work is "easy money?" Hardly. The adult industry is riddled with pitfalls and dangers. Erotic labor is often emotionally demanding, draining, and complex. It can be hard to know who to turn to for advice on keeping yourself safe and sane. Lola Davina, former stripper, dominatrix, porn actress and es cort, provides the life skills you need to prosper: - Shattering myths, such as thinking you need the "perfect" body- Creating financial freedom so you only work when you want to- Avoiding bad behavior, bad decisions, and burnout- Cultivating boundaries in an often insane industry- Learning to love your work Thriving in sex work means having a healthy body, mind, heart, and bank account. No matter your job title or gender, whether you're independent or work for someone else, if you want to succeed in sex work, this book is for you. ...Show more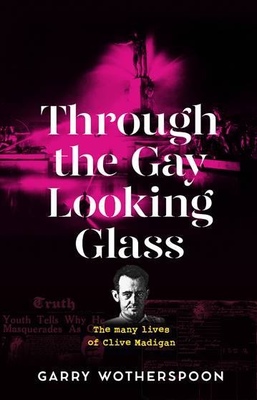 $29.99
AUD
Category: History
Clive Madigan was an unusual man who lived an unusual life in unusual times. He was born and grew up in Sydney's inner-city working class suburbs, a larrikin becoming, barely out of his teens, a member of the 'Hyde Park Push' [a group of camp men who drank at night around the Archibald Fountain and crui sed other men there, while avoiding police]. He was soon organizing parties for them in the most unlikely suburban venues, and was later 'outed' in Sydney newspapers. Over much of the same time, he had an ongoing criminal career, which had started when he was a young teenager, and he consequently spent many periods in gaol. Later, having fled Sydney for the 'safety' of north Queensland, he took to writing about 'life' and his adventures – almost an Antipodean Jean Genet. The book reveals to us many long-hidden aspects of Sydney's history, touching on its 'camp' world, its bohemian demi-monde, its criminal underworld, and life in our gaols. The 'memoir' is also a meditation on memory, truth and fiction, and how the past can be variously seen. ...Show more
$19.99
AUD
Category: History | Series: Ekphrasis Ser.
The codpiece was fashioned in the Middle Ages to close a revealing gap between two separate pieces of men's tights. By the sixteenth century, it had become an upscale must-have accessory. This lighthearted, illustrated examination of its history pulls in writers from Rabelais to Shakespeare and figures from Henry VIII to Alice Cooper. Glover's witty and entertaining prose reveals how male vanity turned a piece of cloth into a bulging and absurd representation of masculinity itself. The codpiece, painted again and again by masters such as Titian, Holbein, Giorgione, and Bruegel, became a symbol of royalty, debauchery, virility, and religious seriousness--all in one. Centuries of male self-importance and delusion are on display in this highly enjoyably new title. Glover's book moves from paintings to contemporary culture and back again as it charts the growing popularity of the codpiece and its eventual decline. The first history of its kind, this book is a must-read for art historians, anthropologists, fashion aficionados, and readers looking for a good, long laugh. A laugh-out-loud visual history of the strangest piece of men's clothing ever created: the codpiece. ...Show more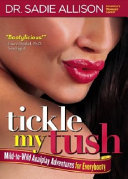 $22.95
AUD
Category: Non Fiction
This smart new paperback guides women and men to the true pleasures of the under-explored seat of love. With Dr. Sadie's trademark tongue-in-cheek narrative, together with dozens of tasteful illustrations, Tickle My Tush clearly shows how to enjoy these newfound thrills - comfortably, safely and pleasur ably. Designed from mild-to-wild, backdoor-curious couples can easily find their personal approach and comfort levels--and at their own pace. From mild outercourse joys like sensual butt massage and gentle fingerplay, to wild orgasmic sensations of butt toys, innercourse and the table-turning thrills of "pegging", they will feel confident with the tips and techniques that dispel fears and skyrocket pleasures. Tickle My Tush is the perfect companion for the one-third of American couples already engaging in analplay, and who is interested in learning new knowledge and techniques that prevent discomfort and promote pleasure. It's as equally inviting for anyone who's curious about this adventure, but isn't sure where to begin. Tickle My Tush delivers accurate, helpful information in a way that you can appreciate, understand and relate to. ...Show more

$27.95
AUD
Category: Non Fiction
Tickle Your Fancy: A Woman's Guide to Sexual Self-Pleasure professionally and crisply details everything from the basics of getting started with masturbation and sex toys, to advanced tips and techniques for women seeking to improve their self-pleasure. The book includes more than 30 female masturbation techniques, as well as more than 60 diagrams and illustrations. It's tailored for both female readers and curious males. ...Show more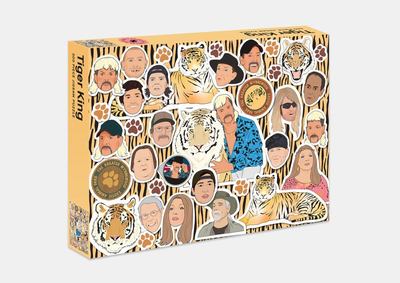 $29.99
AUD
Category: Crafts
In 2020, the world became transfixed by the twisting taleof Joe Exotic, Carole Baskin and their gangs of cat-loving cronies. Now thecharacters of Tiger King are back - in this unofficial 500 piece jigsaw puzzle.Illustrated by Chantel de Sousa, this fun collagefeatures the faces of Joe and his three husb ands, as well as his zookeepingcompatriots like Saff and John. Naturally Carole and her husband Howard arehere too, as well as other big cat enthusiasts Jeff Lowe and Doc Antle. Assembling this jigsaw is one to pass time until the nextbizarre chapter in the Tiger King saga reveals itself. And surely, that's justa matter of time. ...Show more
$34.95
AUD
Category: LGBTI & Queer Studies
How do the bodies we inhabit affect our relationship with art? How does art affect our relationship to our bodies? T Fleischmann uses Felix Gonz les-Torres's artworks--piles of candy, stacks of paper, puzzles--as a path through questions of love and loss, violence and rejuvenation, gender and sexuality. From the back porches of Buffalo, to the galleries of New York and L.A., to farmhouses of rural Tennessee, the artworks act as still points, sites for reflection situated in lived experience. Fleischmann combines serious engagement with warmth and clarity of prose, reveling in the experiences and pleasures of art and the body, identity and community. ...Show more