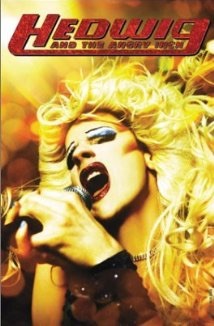 $12.95
AUD
Category: Musicals and Music Videos
Hedwig is the "internationally ignored" post punk, neo-glam rock legend who was an off-Broadway sensation and now comes to life in "A hand grenade of a film" (Andrew L. Urban) written, directed and starring the enormously talented John Cameron Mitchell. Born a boy in Communist East Berlin, Hansel makes the ultimate trans-gender transformation to get into the USA and becomes 'Hedwig' - an acid tongued modern incarnation of Ziggy Stardust, Frankenfurter, Farrah Fawcett and Mae West. Bitter, broke and stranded in a Kansas trailer park, Hedwig puts on her best wig, make up, high heels and takes a walk on the wild side, touring America with her band "The Angry Inch". Through a blistering collage of rock songs, flashbacks, wisecracks, animation, anguish and acid wash, Hedwig takes us on an unforgettable journey to discover the "origins of love". ...Show more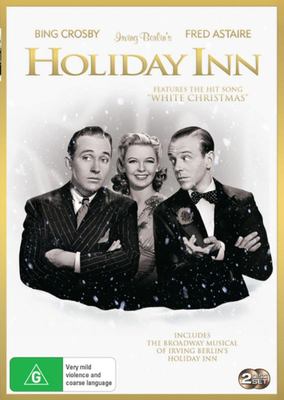 $16.95
AUD
Category: Musicals and Music Videos
This double pack includes Holiday Inn Black and White DVD and Holiday Inn Stage Play DVD from DVDLand. At an inn which is only open on holidays, a crooner and a hoofer vie for the affections of a beautiful up-and-coming performer.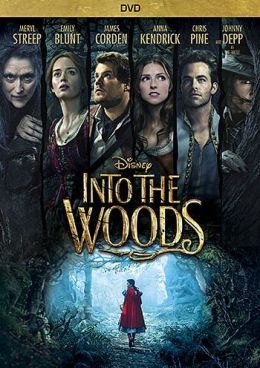 $39.95
AUD
Category: Musicals and Music Videos
Stephen Sondheim's Into the Woods is adapted in this musical from director Rob Marshall and Walt Disney Studios. Inspired by a choice selection of Brothers Grimm fairy tales, this plot centers on a baker (James Corden) and his wife (Emily Blunt) who incur the wrath of a witch (Meryl Streep) while attemp ting to start a family. Subsequently cursed by the vengeful hag, the hapless couple find their fates linked with those of Cinderella (Anna Kendrick),Little Red Riding Hood (Lilla Crawford), Rapunzel (MacKenzie Mauzy) and Jack (Daniel Huttlestone) of Jack and the Beanstalk. Johnny Depp, Chris Pine, and Lucy Punch co-star. ...Show more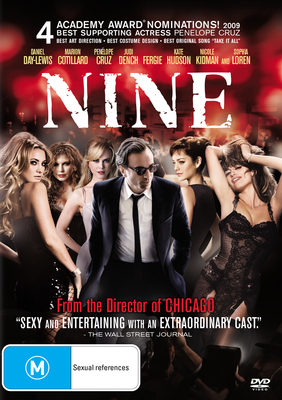 $12.95
AUD
Category: Musicals and Music Videos
This vibrant, provocative musical is filled with love, lust, passion and glamour. A world famous film director reaches a creative and personal crisis of epic proportion, while balancing numerous women in his life. With its incredible all-star cast, amazing performances and stunningvisuals, this razzle-d azzle extravaganza will make you long to be Italian. ...Show more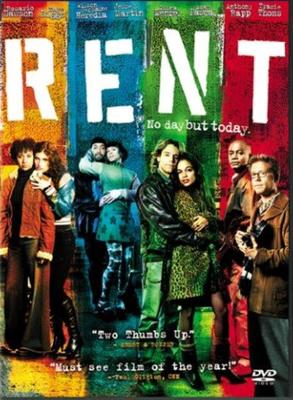 $12.95
AUD
Category: Musicals and Music Videos
Set in New York City's gritty East Village, the revolutionary rock opera RENT tells the story of a group of bohemians struggling to live and pay their rent. "Measuring their lives in love," these starving artists strive for success and acceptance while enduring the obstacles of poverty, illness and the AIDS epidemic. RENT is based on Jonathan Larson's Pulitzer and Tony Award winning musical, one of the longest running shows on Broadway. The raw and riveting musical stars Rosario Dawson, Taye Diggs, Wilson Jermaine Heredia, Jesse L. Martin, Idina Menzel, Adam Pascal, Anthony Rapp and Tracie Thoms and is directed by Chris Columbus.  ...Show more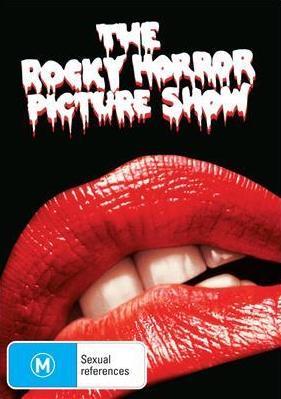 $16.95
AUD
Category: Musicals and Music Videos
Don't Dream it, Be It! Fasten your garter belt and come up to the lab and see what's on the slab! It's The Rocky Horror Picture Show, a screamingly funny, sinfully twisted salute to sci-fi, horror, B-movies and rock music, all rolled into one deliciously decadent morsel. The madcap, musical mayhem begi ns when rain-soaked Brad and Janet take refuge in the castle of Dr. Frank-N-Furter, a transvestite mad scientist from outer space who is about to unveil his greatest creation - and have a bit of fun with his reluctant guests! Join Tim Curry, Barry Bostwick, Susan Sarandon and rock star Meat Loaf in the most popular cult classic of all time. ...Show more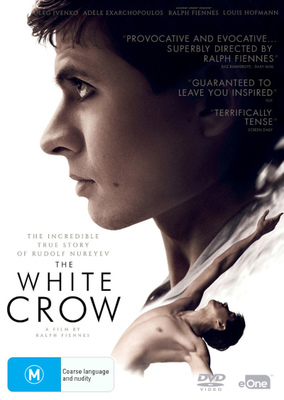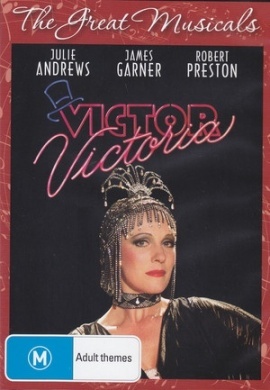 $12.95
AUD
Category: Musicals and Music Videos
In the most sizzling performance of her career, Julie Andrews is a woman impersonating a man...impersonating a woman(!) in 1934 Paris. James Garner and Robert Preston offer brilliant supporting roles.
Items per page:
1 - 11 of 11