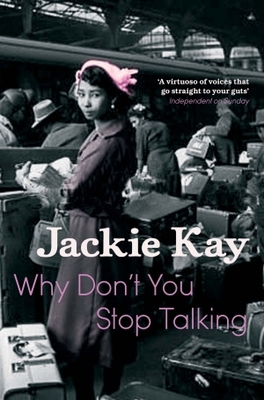 $18.99
AUD
Category: Lesbian & Bi Fiction
In Jackie Kay's first collection of stories, ordinary lives are transformed by secrets. Her world might seem familiar - sex, death and family cast long shadows - but the roles of mothers, daughters and lovers are imagined and revealed in the most surprising of ways. Sometimes it is the things that we ch oose to hide within ourselves which can transform us - and that has never been more true than in Jackie Kay's warm, exuberant storytelling. She sees the extraordinary in everyday life, and lights it up with humour and generosity in a way that is uniquely her own. ...Show more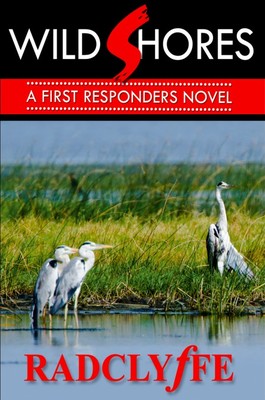 $29.99
AUD
Category: Lesbian & Bi Fiction | Series: First Responders
Gillian "Gem" Martin is the lead biologist at a wildlife sanctuary on the Northeast coast and head of the Wildlife Emergency Response Team called in when catastrophes, man-made or natural, threaten the endangered species she studies. Austin Germaine is a troubleshooter, the hired gun for a big oil compa ny, whose job is to help contain leaks and prevent media coverage of a pending disaster until the danger can be eliminated. If it can be. When Gem and Austin meet by chance in the midst of an approaching hurricane, neither expects their immediate connection to lead them into uncharted territory as wild as the looming storm. When word of the spill gets out, Gem and Austin find themselves reluctant allies in a race against time to divert the spill and save the wildlife refuge and its endangered inhabitants—all while battling an attraction as unlikely as it is powerful. A high-stakes race against time, the forces of nature, and the strongest power of all—the desire of the human heart. ...Show more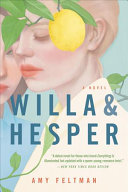 $22.99
AUD
Category: Lesbian & Bi Fiction
For fans of What Belongs to You by Garth Greenwell and The Futures by Anna Pitoniak, a soul-piercing debut that explores the intertwining of past and present, queerness, and coming of age in uncertain times. Willa's darkness enters Hesper's light late one night in Brooklyn. Theirs is a whirlwind roman ce until Willa starts to know Hesper too well, to crawl into her hidden spaces, and Hesper shuts her out. She runs, following her fractured family back to her grandfather's hometown of Tbilisi, Georgia, looking for the origin story that he is no longer able to tell. But once in Tbilisi, cracks appear in her grandfather's history-and a massive flood is heading toward Georgia, threatening any hope for repair. Meanwhile, heartbroken Willa is so desperate to leave New York that she joins a group trip for Jewish twentysomethings to visit Holocaust sites in Germany and Poland, hoping to override her emotional state. When it proves to be more fraught than home, she must come to terms with her past-the ancestral past, her romantic past, and the past that can lead her forward. Told from alternating perspectives, and ending in the shadow of Trump's presidency, WILLA & HESPER is a deeply moving, cerebral, and timely debut ...Show more
Winter
by Ali Smith
$29.99
AUD
Category: Lesbian & Bi Fiction | Series: Seasonal Quartet Ser. | Reading Level: very good
LONGLISTED FOR THE ORWELL PRIZE 2018 The dazzling second novel in Ali Smith's essential Seasonal Quartet -- from the Baileys Prize-winning, Man Booker-shortlisted author of Autumn and How to be both A Book of the Year according to: the Daily Telegraph, the Observer, the Evening Standard, The Times. 'Daz zling' Daily Telegraph Winter? Bleak. Frosty wind, earth as iron, water as stone, so the old song goes. The shortest days, the longest nights. The trees are bare and shivering. The summer's leaves? Dead litter. The world shrinks; the sap sinks. But winter makes things visible. And if there's ice, there'll be fire. In Ali Smith's Winter, lifeforce matches up to the toughest of the seasons. In this second novel in her acclaimed Seasonal cycle, the follow-up to her sensational Autumn, Smith's shape-shifting quartet of novels casts a merry eye over a bleak post-truth era with a story rooted in history, memory and warmth, its taproot deep in the evergreens: art, love, laughter. It's the season that teaches us survival. Here comes Winter. ...Show more
Winter
by Ali Smith
$19.99
AUD
Category: Lesbian & Bi Fiction | Series: Seasonal Ser.
Winter? Bleak. Earth as iron, water as stone, so the old song goes. But winter makes things visible. And Christmas is a time for family reunions, unexpected guests and evergreen truths.It's December in Cornwall and Art's mother is seeing things. Art has problems too. His girlfriend has left so he's payi ng Lux, a young immigrant he found on the street, to impersonate her - but Lux has no intention of sticking to the script. And Iris, Art's prodigal aunt, septuagenarian CND-er and black sheep of the family, is about to arrive with a car full of food and a throat full of protest songs. Four people, strangers and family, in a fifteen-bedroom house for Christmas - will there be enough room for everyone?Wintercasts a merry eye over a bleak post-truth era with a story rooted in history, art, love and memory, protest and survival. ...Show more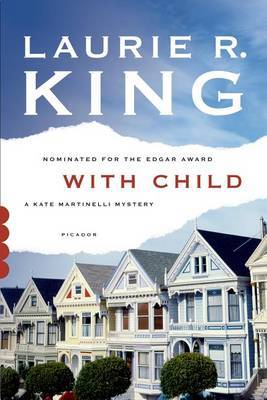 $32.95
AUD
Category: Lesbian & Bi Fiction | Series: Kate Martinelli Mystery
In Laurie R. King's With Child, adrift in mist-shrouded San Francisco mornings and alcohol-fogged nights, homicide detective Kate Martinelli can't escape the void left by her departed lover, who has gone off to rethink their relationship. But when twelve-year-old Jules Cameron comes to Kate for a profes sional consultation, Kate's not sure she's that desperate for distraction. Jules is worried about her friend Dio, a homeless boy she met in a park. Dio has disappeared without a word of farewell, and Jules wants Kate to find him. Reluctant as she is, Kate can't say no—and soon she finds herself forming a friendship with the bright, quirky girl. But the search for Dio will prove to be much more than both bargained for—and it's only the beginning. When Jules disappears while taking a trip with Kate, a desperate search begins—and Kate knows all too well the odds of finding the child alive. First published 1996 ...Show more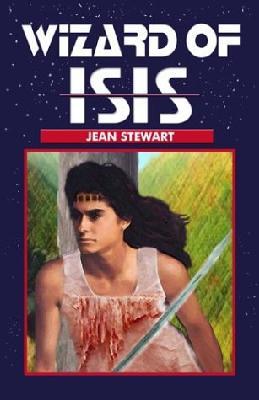 $19.95
AUD
Category: Lesbian & Bi Fiction
The long-awaited fifth Isis novel, set in 2095 with the leader of Isis and her wing woman Danu crash-landing in a regressive civilisation.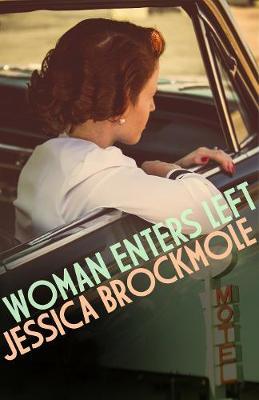 $27.99
AUD
Category: Lesbian & Bi Fiction
1926. Two friends, Ethel Wild and Florrie Daniels, embark on a cross-country adventure in Florrie's Model T. They are heading west each with an important destination: Florrie is moving to Hollywood to become a screenwriter, while Ethel is trying to catch up to her husband in Nevada before he's able to s tart divorce proceedings.1952. B-list movie star Louise Wilde learns she's inherited screenwriter Florence Daniels's entire estate. She is baffled and her confusion only grows when she discovers a cache of old photographs of Ms. Daniels with her mother, who died when Louise was six. She drives east hoping her father can provide some answers, and hoping, too, that the time away will give her a chance to decide what to do about her own troubled marriage. ...Show more