$32.99
AUD
Category: Lesbian & Bi Biography / Memoir
  Winner, Book of the Year and Biography of the Year, Australian Book Industry Awards, 2016 Heartbreaking, joyous, traumatic, intimate and revelatory, Reckoningis the book where Magda Szubanski, one of Australia''s most beloved performers, tells her story. In this extraordinary memoir, Magda describe s her journey of self-discovery from a suburban childhood, haunted by the demons of her father''s espionage activities in wartime Poland and by her secret awareness of her sexuality, to the complex dramas of adulthood and her need to find out the truth about herself and her family. With courage and compassion she addresses her own frailties and fears, and asks the big questions about life, about the shadows we inherit and the gifts we pass on. Honest, poignant, utterly captivating, Reckoningannounces the arrival of a fearless writer and natural storyteller. It will touch the lives of its readers. Magda Szubanskiis one of Australia''s best known and most loved performers. She began her career in university revues, then appeared in a number of sketch comedy shows before creating the iconic character of Sharon Strzelecki in ABC-TV''s Kath and Kim. She has also acted in films (Babe, Babe: Pig in the City, Happy Feet, The Golden Compass) and stage shows. Reckoningis her first book. ''A brave and tender book about everything that matters most in life.'' Cate Blanchett ''This is a remarkable memoir, that weaves the tragedy of twentieth century history into a personal narrative of coming to terms with family and self, and manages to honour both stories. The writing is assured and controlled, the storytelling expert and thoughtful, the language eloquent and moving. The writing, the story, the voice--all of it is beautiful.'' Christos Tsiolkas ''A memoir that will dazzle every kind of reader...Reckoningis a riveting, overwhelmingly poignant autobiography by a woman of genius. It is a book about how someone might live with the idea of killing the thing they love. It is a story of love and death and redemption and a daughter''s love for her father. It is an extraordinary hymn to the tragic heroism at the heart of ordinary life and the soaring moral scrutiny of womankind. Every library should have it, every school should teach it.'' Weekend Australian ''Unlike most autobiographies by famous people, Reckoninghas substance beyond the writer''s fame...Szubanski''s fine memoir, written with great style, adds another layer to our history.'' Crikey ''This is documentary writing of the highest order and Szubanski has given life to an incredible war story...This tale of war and suburbia, sexuality and comedy, is likely to be the most popular Australian book of the year.'' Age/Sydney Morning Herald ''This is an inspiring memoir of a woman who faced her demons, sought treatment for depression and overcame disappointments.'' Good Reading ''A page-turner...[Szubanski] is articulate and likeable as she tries to reconcile herself with the many difficult aspects of her past.'' New Zealand Herald ''Reckoning is a beautiful and moving story of a serious, thoughtful and complex person.'' Paul Barclay, ABC Radio National Books and Arts, Best Books 2015 ''Magda Szubanski''s brave, compassionate--and hilarious--Reckoningmay be some sort of masterpiece of the form.'' Australian, Best Books 2015 ''A deeply personal read--sometimes uncomfortable so--but Magda is an honest, forthright guide, and her love for her parents (and her siblings, especially older sister Barbara) shine through. This is not a sentimental read, nor is it a self-pitying one, but it''s a warm, intelligent, brave and occasionally eye-opening one. I found it utterly captivating and came away from it feeling as if Magda had somehow exonerated the ghosts of her family''s past--or at least come to terms with them.'' Reading Matters ''This was an interesting read that I would highly recommend to both those who have heard of Magda and for those who haven''t. I am definitely going to be checking out more of her work. 4/5'' Debra''s Book Cafe  ''Hard hitting and superbly told...If there''s one memoir you should read this year regardless of whether or not you know the author, it''s this one.'' Worm Hole ''This memoir uncovers long-held secrets with disarming candour. Not a celebrity exposé as much as a family history, Reckoningis moving and compassionate. That Szubanski can act is a given fact; that she can also write is revelatory.'' Best Books of 2016, Sydney Morning Herald  ''Magda Szubanski''s memoir, Reckoning, appealed to the genre-loving reader in me. It felt as if I was watching hundreds of movies; wartime espionage, the migrant''s journey, the coming-of-age school saga, the uni student''s journey at the height of 1970s feminism, and more. It was epic, but so uniquely Australian and despite our different upbringings, it felt personal. As if it was written specifically for that younger me who took forever to feel comfortable in her own skin, so she could take on the world.'' Melina Marchetta, Best Books of 2016, Guardian  ''Magda Szubanski lays bare her remarkable family history in the beautifully written, powerful and at time harrowing Reckoning...One of the finest memoirs of the year, through all of the dark places, Reckoningnever loses sight of her remarkable wit.'' SBS ''Honest, poignant, utterly captivating, Reckoningannounces the arrival of a fearless writer and natural storyteller. It will touch the lives of its readers.'' Starts at 60 p.p1 {{margin: 0.0px 0.0px 0.0px 0.0px; font: 12.0px Helvetica; -webkit-text-stroke: #000000}}span.s1 {{font-kerning: none}} ...Show more
$49.99
AUD
Category: Lesbian & Bi Biography / Memoir
Heartbreaking, joyous, traumatic, intimate and revelatory, Reckoning is the book where Magda Szubanski, one of Australia's most beloved performers, tells her story. In this extraordinary memoir, Magda describes her journey of self-discovery from a suburban childhood, haunted by the demons of her father 's espionage activities in wartime Poland and by her secret awareness of her sexuality, to the complex dramas of adulthood and her need to find out the truth about herself and her family. With courage and compassion she addresses her own frailties and fears, and asks the big questions about life, about the shadows we inherit and the gifts we pass on. Honest, poignant, utterly captivating, Reckoning announces the arrival of a fearless writer and natural storyteller. It will touch the lives of its readers. ...Show more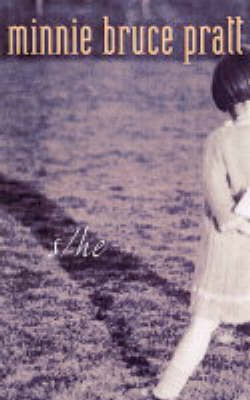 S/He
by Minnie Bruce Pratt
$24.95
AUD
Category: Lesbian & Bi Biography / Memoir
The long-awaited reprint of this classic work of lesbian literature. Pratt's brave memoir recounts her struggle to overcome the repressive traditions of the American South and live her life honestly. It chronicles her youth, marriage, her eventual decision to come out and her life with author and transg endered activist Leslie Feinberg. ...Show more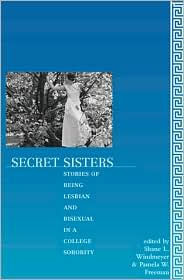 $31.96
AUD
Category: Education
In the 1960s Purdue officials tell a young coedshe must leave her girlfriend or face expulsion. A sorority sister in the early 1980s comes to terms with her sexuality in the face of a stifiling conservative campus. Nearly 20 years later a young woman stands up at a meeting of her sorority to proudly say , "I am a lesbian." In the groundbreaking Out on Fraternity Row, editors Shane L. Windmeyer and Pamela L. Freeman shattered the silence of gay men in college fraternities. Now they havet urned their attention to college sororities to examine the traditionally homophobic and heterosexist atmosphere they engender. This anthology, resulting from the work of the nationally renowned Lamda 10 project, presents 32 moving first-person accounts of lesbian and bisexual sorority sisters - stories of pain, isolation, and personal conviction that stand as a powerful and courageous effort to gain greater understanding within sororities of the true nature of sisterhood.  ...Show more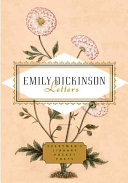 $24.99
AUD
Category: Lesbian & Bi Biography / Memoir | Series: Everyman's Library Pocket Poets Ser.
A selection of the remarkable letters of Emily Dickinson in an elegant Pocket Poet edition. The same inimitable voice and dazzling insights that make Emily Dickinson's poems immortal can be found in the whimsical, humorous, and often deeply moving letters she wrote to her family and friends throughout h er life. The selection of letters presented here provides a fuller picture of the eccentric recluse of legend, showing how immersed in life she was: we see her tending her garden; baking bread; marking the marriages, births, and deaths of those she loved; reaching out for intellectual companionship; and confessing her personal joys and sorrows. These letters, invaluable for the light they shed on their author, are, as well, a pure pleasure to read. ...Show more
$29.99
AUD
Category: Lesbian & Bi Biography / Memoir
A compelling memoir about the single life and the courage to live alone in a world made for couples and families.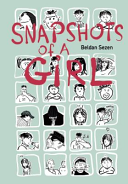 $22.99
AUD
Category: Lesbian & Bi Biography / Memoir
A funny, poignant graphic novel about a young woman's coming out amidst both Islamic and western cultures. In this fresh, often funny autobiographical graphic novel, Beldan Sezen depicts her coming of age, and her coming out as lesbian, in both western and Islamic cultures (as the daughter of Turkish i mmigrants in western Europe)―to friends, family, and herself. Through a series of charming, self-deprecating vignettes that take place in North America, Germany, the Netherlands, and Turkey, she navigates the messy conflicts of her life, dealing with family issues, bad dates, sexual politics, and self-doubt with the honesty, humor, and spunk of a young woman simply looking for happiness around her. Imbued with the candor of Alison Bechdel and the quirk of Lynda Barry, Snapshots of a Girl is a thoroughly modern, pop culture-infused take on dyke life and cultural identity. ...Show more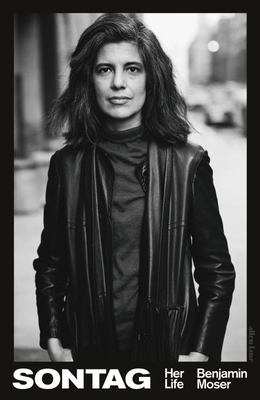 $65.00
AUD
Category: Lesbian & Bi Biography / Memoir
James: "Susan Sontag lived a life of singular contradictions: an intellectual featured on Vanity Fair; gay but married to a man at 17; an independent thinker whose first book was published under her husband's name. Praised for her essays, she grieved for her novels. Moser makes vivid Sontag's extraordi nary life and thought, both contrary and congruent, with clear-eyed humanity."   Susan Sontag was our last great literary star. Her brilliant, serious mind combined with her striking image, her rigorous intellectualism and her groundbreaking inquiries into what was then seen as 'low culture' - celebrity, photographs, camp - propelled her into her own unique, inimitable category and made her famous the world over, emblematic of twentieth-century New York literary glamour. Today we need her ideas more than ever. Her writing on art and politics, feminism and homosexuality, celebrity and style, medicine and drugs, radicalism, Fascism, Freudianism, Communism and Americanism, forms an indispensable guide to our modern world. Sontag was present at many of the most crucial events of the twentieth century- when the Cuban Revolution began, and when the Berlin Wall came down, in Vietnam under American bombardment, in wartime Israel and in besieged Sarajevo. Sontag tells these stories and examines her work, as well as exploring the woman behind Sontag's formidable public face- the broken relationships, the struggles with her sexuality, her agonizing construction of herself and her public myth. Sontag is the first biography based on exclusive access to her restricted personal archives and on hundreds of interviews conducted with many people around the world who spoke freely for the first time about Susan Sontag, including Annie Leibovitz. It is a definitive portrait of an endlessly complex, dazzling woman; one of the twentieth century's greatest thinkers, who lived one of its most fascinating lives. ...Show more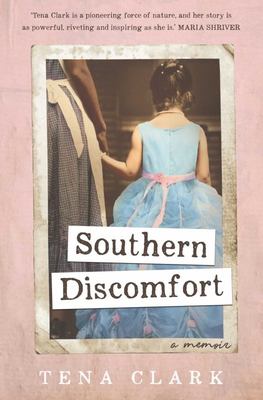 $32.99
AUD
Category: Lesbian & Bi Biography / Memoir
In the bestselling tradition of The Help comes a powerful and moving memoir about a white girl coming of age in the South in the 1960s and the black woman who inspired her to forge her own path. Tena Clark was born in 1953 in a tiny Mississippi town close to the Alabama border, where the legacy of slav ery and racial injustice still permeated every aspect of life. On the outside, Tena's childhood looked like a fairytale. Her father was one of the richest men in the state; her mother was a beauty. The family lived on a sprawling farm and had the only swimming pool in town; Tena was given her first car--a royal blue Camaro--at twelve. But behind closed doors, Tena's life was deeply lonely and chaotic. By the time she was three, her parents' marriage had dissolved into a swamp of alcohol, rampant infidelity, and guns. Adding to the turmoil, Tena understood from a very young age that she was different from her three older sisters, all of whom had been beauty queens and majorettes. Tena knew she didn't want to be a majorette--she wanted to marry one. On Tena's tenth birthday, her mother walked out on her philandering father for good, instantly becoming a social outcast. Tena was left in the care of her black nanny, Virgie, who became Tena's surrogate mother and confidante--even though she was raising nine of her own children and was not allowed to eat from the family's plates or use their bathroom. It was Virgie's unconditional love  that gave Tena the courage to stand up to her domineering father, the faith to believe in her mother's love, and the strength to be her true self. In the spirit of The Glass Castle and Fried Green Tomatoes, Southern Discomfort is about the people and places that shape who we are - and is destined to become a classic.   ...Show more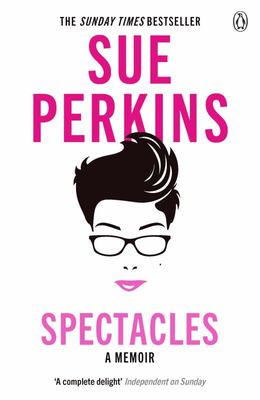 $22.99
AUD
Category: Lesbian & Bi Biography / Memoir
Spectacles is the hilarious, creative and incredibly moving memoir from much loved comedian, writer and presenter Sue Perkins. When I began writing this book, I went home to see if my mum had kept some of my stuff. What I found was that she hadn't kept some of it. She had kept all of it - every bus tick et, postcard, school report - from the moment I was born to the moment I finally had the confidence to turn round and say 'Why is our house full of this shit?' Sadly, a recycling 'incident' destroyed the bulk of this archive. This has meant two things: firstly, Dear Reader, you will never get to see countless drawings of wizards, read a poem about corn on the cob, or marvel at the kilos of brown flowers I so lovingly pressed as a child. Secondly, it's left me with no choice but to actually write this thing myself. This, my first ever book, will answer questions such as 'Is Mary Berry real?', 'Is it true you wear a surgical truss?' and 'Is a non-spherically symmetric gravitational pull from outside the observable universe responsible for some of the observed motion of large objects such as galactic clusters in the universe?' Most of this book is true. I have, of course, amplified my more positive characteristics in an effort to make you like me. Thank you for reading. Praise for Spectacles: "Drama, tears and laughs - Spectacles has got it all. A brilliant, touching memoir suffused with love, it reminds you that life is best lived at wonky angles. I adored it." (Jessie Burton, bestselling author of The Miniaturist). "Very funny...It seems there are two Sue Perkins: the TV one, who gabbles and pratfalls, and the sensitive one who aches. The first of course, exists to protect the second. They can both write. The first writes comedy, the second tragedy; in this sense, reading her memoir is very like meeting her." (Sunday Times). "It's a proper book...so well written. Tight bright full of inspiration." (Chris Evans, Radio 2). ...Show more
$39.99
AUD
Category: Lesbian & Bi Biography / Memoir
'Outstanding. I'll be recommending this all year.' Sarah Bakewell 'A beautiful and deeply moving book.' Sally Rooney 'I like this London life . . . the street-sauntering and square-haunting.' Virginia Woolf, diary, 1925 Mecklenburgh Square, on the radical fringes of interwar Bloomsbury, was home to a ctivists, experimenters and revolutionaries; among them were the modernist poet H. D., detective novelist Dorothy L. Sayers, classicist Jane Harrison, economic historian Eileen Power, and writer and publisher Virginia Woolf. They each alighted there seeking a space where they could live, love and, above all, work independently. Francesca Wade's spellbinding group biography explores how these trailblazing women pushed the boundaries of literature, scholarship, and social norms, forging careers that would have been impossible without these rooms of their own. 'Elegant, erudite and absorbing, Square Haunting is a startlingly original debut, and Francesca Wade is a writer to watch.' Frances Wilson 'A fascinating voyage through the lives of five remarkable women - a moving and immersive portrait.' Edmund Gordon ...Show more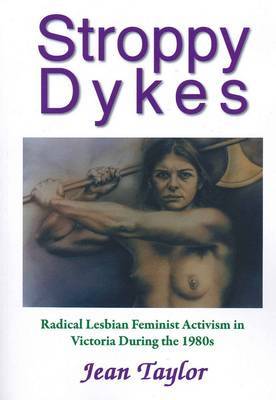 $40.00
AUD
Category: Lesbian & Bi Biography / Memoir
The 1980s was a busy time for radical lesbian feminists, socialist feminists and radical feminists who organised conferences, published magazines, wrote books, established activist collectives, went on marches, were in solidarity with Aborigines and Islanders, demonstrated, formed womyn's bands, worked in womyn's refuges, set up phone information and support services, ran workshops, attended art openings, supported fundraisers and cultivated many other activities too niumerous to mention. ...Show more