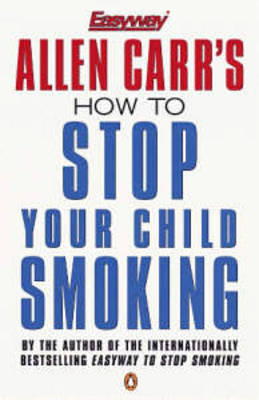 $16.95
AUD
Category: General Health
Though only 26 per cent of the UK adult population now smokes, smoking is actually on the increase among young people. A particular problem exists with teenage girls, though children as young as 8 to 12 are smoking. This book offers a guide to parents on how to stop their children smoking, starting with the first rule of Don't Be Complacent. ...Show more
$12.00
AUD
Category: General Health
Bringing a feminist perspective to the AIDS crisis--with a focused look at how AIDS has affected the lives of women of all walks of life across the country--Gena Corea's extensive research, in-depth interviews, and compelling prose provide riveting portraits of women infected with HIV.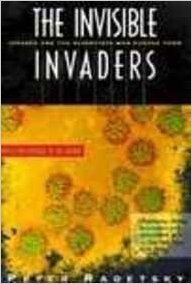 $24.95
AUD
Category: General Health
Takes the reader inside the high-stakes world of viral research - the frontline in the war against colds, influenza and AIDS. With the latest findings on HIV, this book should appeal to anyone interested in cutting-edge medical and genetic research.

$16.95
AUD
Category: General Health
The Definitive Medical Handbook on the Healing Properties of Marijuana. The fact that marijuana is a potent medicine is hardly new. the ancient Egyptians used it to alleviate the pains of childbirth, and Queen Victoria was prescribed marijuana for stomach cramps. But today, after a period of denial and neglect by the medical establishment, there is a growing demand by patients and physicians for marijuana to be put back in it rightful place in the doctor's cabinet. With full clinial trials now underway in Britain, it is probable that we will soon see a far wier official approval of marijuana for medicinal purposes.  Marijuana is an extraordinary, powerful and complex drug. Just some of its medicinal qualities include:   Suppression of nausea - marijuana can eliminate the severe nausea associated with cancer chemotherapy and other disorders.  Appetite stimulant - it can be an invaluable treatment for the extreme weight loss due to AIDS, Crohn's Disease, and other digestive disorders. Pain relief - marijuana can effectively relieve the pain of arthritis, migraines, spinal cord injuries, and the chronic muscle spasms associated with multiple sclerosis. Symptomatic relief - it can ease asthmatic attacks, prevent epileptic seizures, and relieve glaucoma, which can cause blindness if left untreated. Is Marijuana The Right Medicine For You? takes the reader through the many conditions that marijuana can alleviate. It gives a full history of the scientific research supporting the legitimate medical use of marijuana. It provides practical information on the best ways to take it as well as its possible side effects. Writen by three respected doctors, all of whom are experts in the field of medicinal marijuana, this is an authoritative and up-to-date handbook on the full range of healing properties to be found in a herb still shrouded in mystery and misconception  ...Show more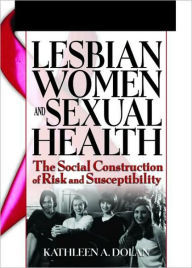 $15.00
AUD
$32.95
(54% off)
Category: General Health
Interviewer: Where did you find out how to have safe lesbian sex? Val: I found out in jail. Why do so many lesbian women engage in sexual behavior that puts their health, even their lives, at risk? Many know they're at risk, yet somehow feel safe enough to behave as if there is no reason to practice s afe sex. Lesbian Women and Sexual Health: The Social Construction of Risk and Susceptibility examines how lesbian women perceive their level of risk for HIV and other sexually transmitted infections (STIs). It describes how their perceptions of risk and susceptibility are shaped by factors such as sexual identity, cultural themes, and community knowledge and how those perceptions impact on the very real HIV/STI risks that lesbian women face.  The genesis of Lesbian Women and Sexual Health: The Social Construction of Risk and Susceptibility lies in Kathleen Dolan's exploratory study of this under-researched area, in which 162 structured interviews and 70 in-depth interviews were conducted with women who self-identify as lesbians. What these women have to say will inform, educate, and probably surprise you. Tables and figures make complex data easy to access and understand. Lesbian women construct and label their identities and actions in complex ways that may lead to risky behavior. In the words of the women surveyed and in Dr. Dolan's insightful commentary this book explores the ways in which lesbian women construct their perceptions of risk and susceptibility to seek answers to questions that include: Do many lesbian women see themselves, to an extent, as immune to HIV contraction?  How does their self-constructed sense of risk and susceptibility lead to making dangerous choices? Why, in spite of their professed willingness to engage in protective actions, do many lesbians not actually do so? Why do many lesbian women, and some of the health care professionals who serve them, feel that pap smears are not necessary for women who have sex only with other women and what are the consequences of this opinion? What is the relationship between drug/alcohol use and risky sexual behaviors in lesbian women? Lesbian Women and Sexual Health: The Social Construction of Risk and Susceptibility is an important resource for women's/lesbian health advocates, health care professionals, and courses in gay/women's/medical studies. It addresses gaps in the existing research to enhance our understanding of the physical and mental health status of lesbian women, of risk factors and protective actions regarding HIV and STIs, and of the conditions for which protective actions actually reduce risk. Use it to update your knowledge of this under-studied area at the intersection of physical, emotional, and sexual health. ...Show more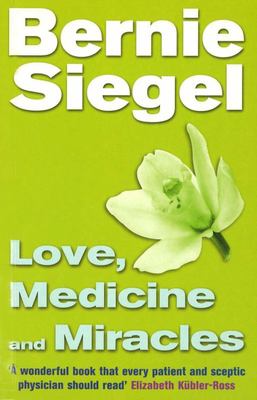 $21.90
AUD
Category: General Health
Drawing on his clinical experience Dr Bernie Siegel shows how, by reaching out to others, people can alleviate stress and release the body's healing mechanism. He shows that when apparently terminal patients take control of their illness they can change, enrich and sometimes prolong their lives.
$19.95
AUD
Category: General Health
This is a collection of writings by women whose lives have been irrevocably changed by AIDS, either by having the virus themselves, or by caring for loved ones, or working as prostitutes and advocating prostitutes' rights. There are women who are AIDS activists in the fields of medicine, education and c ounselling who have also contributed. This book shows the magnitude of the epidemic and the impact AIDS has on peoples' everyday lives and explores society's relation to illness and death. Ines Rieder works as a freelance writer and Patricia Ruppelt is a member of the San Francisco Women's AIDS network. ...Show more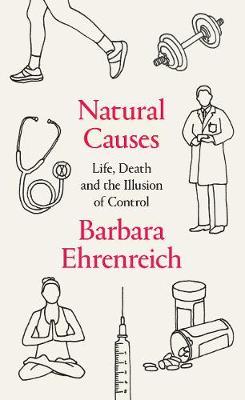 $29.99
AUD
Category: General Health
The bestselling author of Nickel and Dimed, Barbara Ehrenreich explores how we are killing ourselves to live longer, not better.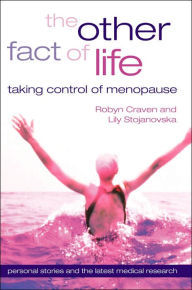 $24.95
AUD
Category: General Health
In The Other Fact Of Life fifteen dynamic women sit down and tell their stories to two experts. Inspiring, challenging and reassuring, each reminds us that menopause, for all its manifestations of difference, is a shared experience and we don't have to go it alone. Associate Professor Lily Stonanovska and Robym Craven add their knowledge to the discussion. The The result is a comprehensive guide to symptoms and treatments.Drawing on the very latest in clinical research, The Other Fact Of Life covers all the issues, from healthy dietary routines, osteoporosis and heart disease to hormone replacement therapy, and canvasses subjects not commonly raised, such as sexuality in older women and alternative therapies.  The Other Fact Of Life is like an in-depth consultation with a very knowledgable doctor and a long lunch with your best female friends. It will help you approach midlife and menopause with confidence.  ...Show more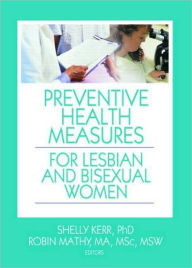 $34.95
AUD
Category: General Health
Help lesbian and bisexual women better manage their physical health The lack of information about lesbian and bisexual women's health can in part be attributed to the lack of health research focused on this population. Preventive Health Measures for Lesbian and Bisexual Women helps fill this gap by pro viding the latest empirical, evidence-based research to address current health care issues confronted by sexual minority women (SMW). This vital source explores several diverse factors constraining the ability of lesbian and bisexual women of color to receive proper health care and exercise preventative health measures including discrimination, oppression, and stigmatization. The reasons behind several SMW health risks are psychosocial and behavioral factors often not considered by health practitioners. Preventive Health Measures for Lesbian and Bisexual Women examines these factors in detail and provides a firm starting point for further research and ways to best address the challenges. Studies on SMW behavior and perceptions reveal how lesbians and bisexual women make choices on various vital health issues such as alcohol use, nutrition, weight management, exercise, safer sex practices, sunscreen use, and self-breast examination. The research in this book is of the highest quality, the discussions on the findings top-notch, and the conclusions important for every policymaker, health practitioner, and researcher to understand. Research topics in Preventive Health Measures for Lesbian and Bisexual Women include: the effects of lesbian or bisexual identity on preventative health behaviors cancer prevention and screening behaviors using American Cancer Society guidelines as the standards for comparison experiences with treating physicians and their attitudes—positive and negative ways to help lesbians with cancer receive better support by service providers and lesbian communities comparison between lesbian and heterosexual women of psychosocial responses to treatment for breast cancer qualitative study on lesbians who frequent bars characteristics of sexual minority women across four survey sampling methods Preventive Health Measures for Lesbian and Bisexual Women is timely, crucial information for health practitioners of all types, women's activists, public health professionals, and researchers.   ...Show more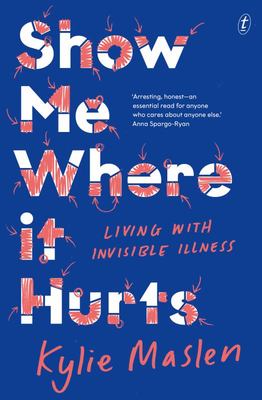 $34.99
AUD
Category: Health & Healing
My body dictates who I am. I work the way I do because of my body, I vote the way I do because of my body and I live the way I do because of my body. It is not my body that is at fault, but society's failure to deal with bodies like mine. I might be in pain, but I am whole. I refuse to have the difficul t parts cropped out. Kylie Maslen has been living with invisible illness for twenty years--more than half her life. Its impact is felt in every aspect of her day-to-day existence: from work to dating; from her fears for what the future holds to her struggles to get out of bed some mornings.  Drawing on pop music, art, literature and online culture, Maslen explores the lived experience of invisible illness with sensitivity and wit, drawing back the veil on a reality many struggle--or refuse--to recognise. Show Me Where it Hurts: Living with Invisible Illness is a powerful collection of essays that speak to those who have encountered the brush-off from doctors, faced endless tests and treatments, and endured chronic pain and suffering. But it is also a bridge reaching out to partners, families, friends, colleagues, doctors: all those who want to better understand what life looks like when you cannot simply show others where it hurts. ...Show more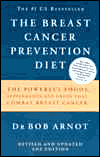 $21.95
AUD
Category: General Health
A guide to using nutrition as a weapon to fight breast cancer. It discusses research findings, provides an overview of the biology of the breast, explains the way in which breast cancer spreads, and suggests a diet based on certain influential foods and supplements.