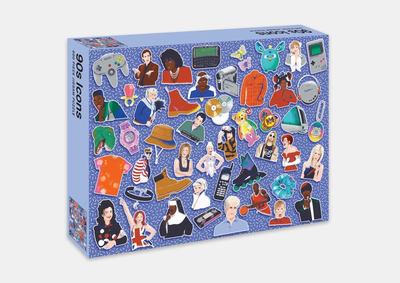 $29.99
AUD
Category: Crafts
Put down your phone screen and crack open this intricately illustrated jigsaw puzzle, which celebrates pop culture of the 90's - the raddest decade ever. In the 90's Icons jigsaw puzzle, the 500 pieces tesselate to reveal an intricately designed collage of pop-cultural classics. Any millennial will say that the 90's were the best decade (even though many were still in diapers at the time). Regardless, and putting the whole 90's-kid debate aside for a moment, they're very much right. Much of 90's culture dictates ours today. Without Friends or Seinfeld, would our world still turn? If Nirvana hadn't made it big, would grunge have ever reached the masses? Can anyone even pass a driving test without training in Mario Kart We doubt it, and this jigsaw puzzle just about proves it.   As you assemble this puzzle, get ready for a Nokia, Nintendo 64, Tamagotchi, Discman, Rollerblades, Bucket hats, CD-ROM, Beanie Babies, Chokers and more Then there's personalities like Oprah, The Fresh Prince, Princess Diana, Madonna, The Spice Girls, and Britney Spears, as well as the classic film and TV of the 90s, Dawson's Creek, Jurassic Park, Pretty Woman, Home Alone, Mrs Doubtfire, Pulp Fiction, and more Blast your favorite Madonna album while you're doing the jigsaw for the full immersive experience. ...Show more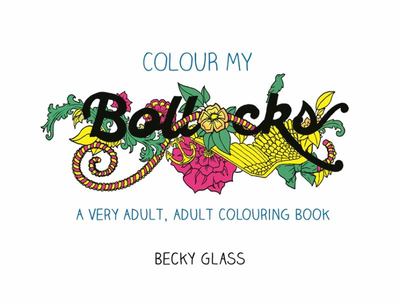 $12.99
AUD
Category: Crafts
Let's be honest, staying in is SHITE, but we need to keep that bloody curve down. We're guessing there are a lot of not-very-PC thoughts running through your head right now, such as: Why is my PISS WIZARD boss emailing me during my home workout?; Do my kids always behave like total GOBSHITES or just whi le being home-schooled?; And why oh why won't this virus just go FUCKETY BYE? Don't internalise your stress until you're social distancing from the people you live with. Now you can colour yourself calm with COLOUR MY BOLLOCKS, the adult colouring book that says exactly what you think. ...Show more
$21.99
AUD
Category: Crafts
Maurizio Campidelli's Crush and Color: The Rock is a coloring book for the millions of fans of Dwayne Johnson, aka The Rock...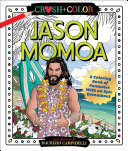 $22.99
AUD
Category: Crafts
A fantasy-filled coloring book for the millions of Jason Momoa fans Escape to your very own rugged utopia with your favorite star Crush and Color: Jason Momoa is a collection of daydreams come to life on incredible coloring pages. Immerse yourself in more than 35 completely unique, life-like drawings o f the rugged dreamboat in the zone and on top of the world. Let him take the helm on a sunset sail, witness impressive physical strength as he scales a colossal cliffside, and take in the serenity of quieter moments through colorable works of art. Caught on every page is Jason's breezy charm and irresistible vigor ready for coloring detail. Color your way to a dreamier day with enamoring reveries and stirring displays of masculinity on each page -Get smitten with more than 35 hand-drawn Momoa moments -Perforated pages make it easy to display the object of your romance or bromance ...Show more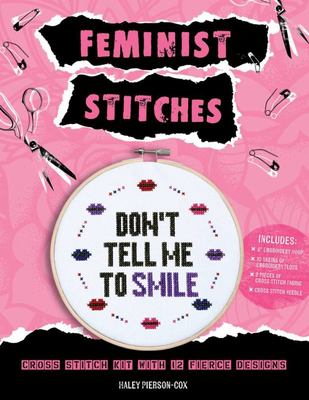 $29.99
AUD
Category: Crafts
Feminist Stitches is a cross-stitch kit designed to inspire and empower feminists of all crafting levels.
$24.99
AUD
Category: Crafts
Go from beginner to knitter Louise Walker, of the popular brand Sincerely Louise, teaches you everything you need to know about the craft in 10 easy projects.   Knitter extraordinaire Louise Walker's mantra is "If you can knit, purl, increase, and decrease, then you can make anything." Created for th ose who have never held a needle before, Walker's exciting beginner's book introduces the basics with plenty of step-by-step photos; she then rolls out new techniques as you need them, so you're never overloaded with information. Most of the projects--including a phone cozy, turtle coaster, cup warmer, tiger scarf, bottle carrier, bobble hat, and lion toy--use easy-to-handle super-chunky yarn, which lets you see your stitches effortlessly and your project to grow quickly. You could even finish some in just one evening And unlike other knitting books, First Time Knits has links to accessible online video tutorials as well as images of other novice knitters working on the same project as you. They tell you their knitting stories and compare their finished knits with you, helping you to identify common mistakes, why they've made them, and how to fix them. ...Show more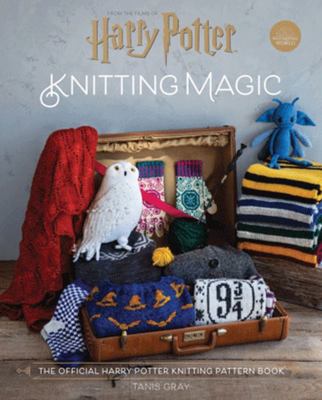 $39.99
AUD
Category: Crafts
Introducing the first official Harry Potter knitting book - a deluxe guide to creating over 25 authentic Harry Potter knits based on the iconic films. Channel the magic of the Harry Potter films from the screen to your needles with the ultimate knitter's guide to the Wizarding World. Featuring over 25 magical knits, the book includes patterns for clothing, home projects and keepsakes pulled straight from the movies - and even includes a few iconic costume pieces as seen on-screen. With yarn suggestions based on the true colours used in the films, projects ranging from simple patterns like the Hogwarts house scarves to more complex projects like Mrs. Weasley's Christmas sweater, knit your own wizarding world. Projects: Crafty Creatures: patterns for Hedwig; Cornish Pixies; Fluffy the Three-Headed Dog Wizarding Wardrobe: patterns for Mrs Weasley's Home-Knit Christmas jumpers; Hogwarts House Scarves;  and Hogwarts' house scarves. Inspired Apparel: clothes and accessories inspired by characters, artefacts and themes from the films such as a Expecto Patronum! mittens and Quidditch socks. Delightful Décor: Dress your home with Harry Potter decorative accessories such as Hogwarts House mug cosies and Seven Horcruxes tea towels. A true fan must-have, this book also includes fun facts, original costume sketches, film stills, and other behind-the-scenes treasures. Harry Potter Knitting Magic is sure to have fans everywhere summoning needles, conjuring yarn, and practicing their best knitting wizardry. ...Show more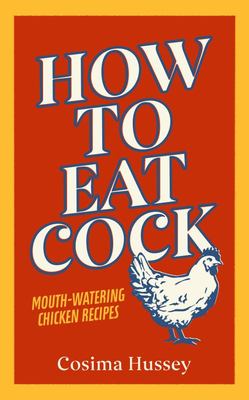 $22.99
AUD
Category: Crafts
The perfect book to get the most out of your cock. By her own admission, Cossie Hussey loves cock. With How to Eat Cock, join her on a culinary exploration and learn to know your way around cock just as well as she does. With recipes honed by a childhood spent on her family farm - from sticky southern f ried cock to gobble up with your hands, served with a creamy slaw to the ultimate cock monsieur, a steamy and indulgent feast to share with your friends- let Hussey show you how to get the very best out of your cock. ...Show more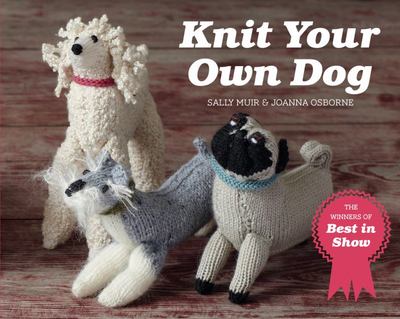 $16.99
AUD
Category: Crafts | Series: Best in Show Ser.
The new edition of bestselling knitting classic Best in Show, combining the best of Joanna Osborne and Sally Muir's dog designs. With over 15 knitting patterns for popular dog breeds, including a Labrador, Poodle, Dachshund, Jack Russell and many more, you can knit your precious pet, reproduce your fav ourite breed, or even knit the dog you have always dreamed of.  Sally and Joanna's life-like designs and careful attention to detail enable you to knit the right set for your Greyhound's ears, fluffy perfection for your Bichon Frise's coat and an anatomically accurate curl for your Pug's tail. Join the authors as they guide you through making the world's most popular breeds as realistic as possible, introduce you to famous names (pets and owners!) and regale quirky facts about each one.  The knitted dog is, of course, the ideal easy-care companion; it lives forever, there's no feeding, no barking, no moulting, no vets' bills - a perfect pet. Dog patterns included: Dachshund, Jack Russell, West Highland Terrier, Labrador, Poodle, Miniature Schnauzer, Pug, Border Collie, French Bulldog, Bichon Frise, Greyhound, Yorkshire Terrier, English Springer Spaniel, Golden Retriever, Beagle, Border Terrier. ...Show more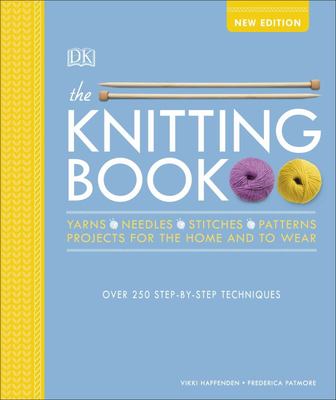 $49.99
AUD
Category: Crafts
A new edition of DK's ultimate knitting bible, with hundreds of step-by-step techniques, more than 120 patterns for a variety of knitting stitches, and 20 knitting projects suitable for all abilities. Each step-by-step technique is shown with clear, easy-to-follow photography and explained with helpful annotations and arrows, so you can progress from basic casting on to confidently tackling intricate Fair Isle and cable patterns. The Knitting Book walks you through all the tools, equipment, and techniques you'll need, from yarns and needles to how to follow or alter a knitting pattern. A photographic stitch gallery showcases more than 120 different stitches so you can practise your techniques, trying your hand at everything from garter stitch to intarsia, or customize projects with your own stitch choices. This updated edition features 10 brand-new specially commissioned project patterns, including an arm knitting pattern, as well as 10 projects from the original edition that have been reimagined with new yarns and fresh colours. The Knitting Book is a one-stop resource for every knitter. ...Show more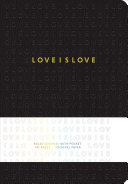 $24.99
AUD
Category: Crafts | Series: Insights Journals
Celebrate love in all forms with this deluxe "Love is love" pride-themed journal.   Show your pride with this deluxe journal celebrating the LGBTQ+ community and love in all its forms. Featuring a beautiful "Love is Love"-themed design, this hardcover journal lies flat when open and includes 192 ruled pages, a ribbon placeholder, an elastic band, and a back pocket for storing keepsakes and mementos. ...Show more