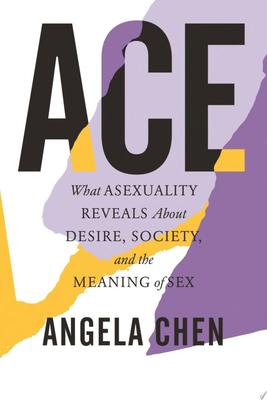 $44.99
AUD
Category: Sex & Sexuality
An engaging exploration of what it means to be asexual in a world that's obsessed with sexual attraction, and what the ace perspective can teach all of us about desire and identity. What exactly is sexual attraction and what is it like to go through life not experiencing it? What does asexuality reveal about gender roles, about romance and consent, and the pressures of society? This accessible examination of asexuality shows that the issues that aces face--confusion around sexual activity, the intersection of sexuality and identity, navigating different needs in relationships--are the same conflicts that nearly all of us will experience. Through a blend of reporting, cultural criticism, and memoir, Ace addresses the misconceptions around the "A" of LGBTQIA and invites everyone to rethink pleasure and intimacy.  Journalist Angela Chen creates her path to understanding her own asexuality with the perspectives of a diverse group of asexual people. Vulnerable and honest, these stories include a woman who had blood tests done because she was convinced that "not wanting sex" was a sign of serious illness, and a man who grew up in a religious household and did everything "right," only to realize after marriage that his experience of sexuality had never been the same as that of others. Disabled aces, aces of color, gender-nonconforming aces, and aces who both do and don't want romantic relationships all share their experiences navigating a society in which a lack of sexual attraction is considered abnormal. Chen's careful cultural analysis explores how societal norms limit understanding of sex and relationships and celebrates the breadth of sexuality and queerness. ...Show more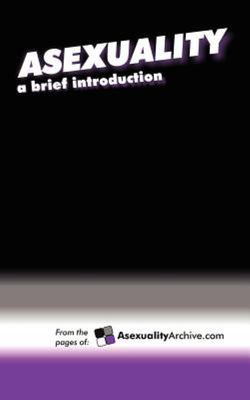 $19.99
AUD
Category: Sex & Sexuality
Sometimes called "A Fourth Orientation", asexuality is a sexual orientation characterized by a persistent lack of sexual attraction toward any gender. This book explores love, sex, and life, from the asexual point of view.This book is for anyone, regardless of orientation. Whether you're asexual, think you might be, know someone who is, or just want to learn more about what asexuality is (and isn't), there's something inside for you.This is one of the first books exclusively dedicated to the subject of asexuality as a sexual orientation. Written by an asexual, it discusses the topic from the inside. ...Show more
$29.99
AUD
Category: SF/Fantasy
Beyond the Black Door is a young adult dark fantasy about unlocking the mysteries around and within us--no matter the cost... Everyone has a soul. Some are beautiful gardens, others are frightening dungeons. Soulwalkers--like Kamai and her mother--can journey into other people's souls while they sleep. But no matter where Kamai visits, she sees the black door. It follows her into every soul, and her mother has told her to never, ever open it. When Kamai touches the door, it is warm and beating, like it has a pulse. When she puts her ear to it, she hears her own name whispered from the other side. And when tragedy strikes, Kamai does the unthinkable: she opens the door. A.M. Strickland's imaginative dark fantasy features court intrigue and romance, a main character coming to terms with her asexuality, and twists and turns as a seductive mystery unfolds that endangers not just Kamai's own soul, but the entire kingdom ... An Imprint Book "I couldn't put down this deliciously dark dream of a fantasy." --New York Times bestselling author Lisa Maxwell "A dark delight, gorgeously written and as twisty and enigmatic as a labyrinth at twilight. I wanted to stay lost in its pages forever, wandering ever deeper into the maze of Strickland's beguiling, intricately imagined world." --Margaret Rogerson, New York Times bestselling author of An Enchantment of Ravens ...Show more
$37.99
AUD
Category: SF/Fantasy | Series: City of Spires Ser.
Isandor, City of Spires.   Bickering merchant families vie for power through eccentric shows of wealth and brutal trading wars. Unspoken rules regulate their battles, but when an idealistic elven lord provokes the powerful Myrian Empire, all bets are off. They are outsiders, unbound by local customs, and no one knows how far they'll take their magic to dominate the city. Nobles and commoners alike must fight to preserve their home, even if the struggle shatters friendships, destroys alliances, and changes them irrevocably. City of Strife is the first installment of the City of Spires trilogy, a multi-layered political fantasy led by an all LGBTQIAP+ cast. Fans of complex storylines criss-crossing one another, strong friendships and found families will find everything they need within these pages. ...Show more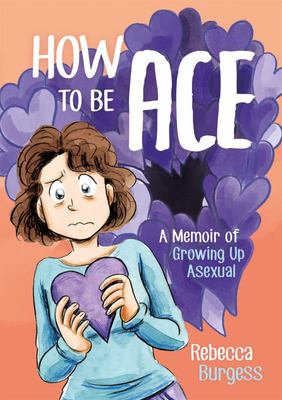 $31.99
AUD
Category: Young Adult Non Fiction
Selected as a 2020 LGBTQIA+ Graphic Novel for Young Readers by Publishers Weekly "When I was in school, everyone got to a certain age where they became interested in talking about only one thing: boys, girls and sex. Me though? I was only interested in comics." Growing up, Rebecca assumes sex is just a scary new thing they will 'grow into' as they get older, but when they leave school, start working and do grow up, they start to wonder why they don't want to have sex with other people. In this brave, hilarious and empowering graphic memoir, we follow Rebecca as they navigate a culture obsessed with sex - from being bullied at school and trying to fit in with friends, to forcing themself into relationships and experiencing anxiety and OCD - before coming to understand and embrace their asexual identity. Giving unparalleled insight into asexuality and asexual relationships, How To Be Ace shows the importance of learning to be happy and proud of who you are. ...Show more
$17.99
AUD
Category: Young Adult Fiction
The fourth novel from the phenomenally talented Alice Oseman - one of the most authentic and talked-about voices in contemporary YA. Georgia feels loveless - in the romantic sense, anyway. She's eighteen, never been in a relationship, or even had a crush on a single person in her whole life. She thinks she's an anomaly, people call her weird, and she feels a little broken. But she still adores romance - weddings, fan fiction, and happily ever afters. She knows she'll find her person one day ... right? After a disastrous summer, Georgia is now at university, hundreds of miles from home. She is more determined than ever to find love - and her annoying roommate, Rooney, is a bit of a love expert, so perhaps she can help. But maybe Georgia just doesn't feel that way about guys. Or girls. Or anyone at all. Maybe that's okay. Maybe she can find happiness without falling in love. And maybe Rooney is a little more loveless than she first appears. LOVELESS is a journey of identity, self-acceptance, and finding out how many different types of love there really are. And that no one is really loveless after all. ...Show more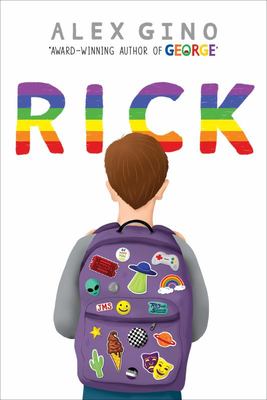 Rick
by Alex Gino
$24.99
AUD
Category: Young Adult Fiction
Ricks gone along with his best friend Jeff even when Jeffs acted like a bully and a jerk. But now Rick wants his own life to be... understood. Even if it means breaking some old friendships and making some new ones. As they did in their groundbreaking novel George, in Rick, award-winning author Alex Gin o explores what it means to search for your own place in the world... and all the steps you and the people around you need to take in order to get where you need to be. ...Show more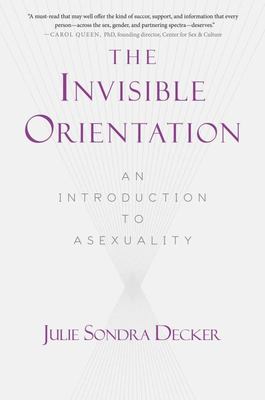 $29.99
AUD
Category: Sex & Sexuality
A finalist for the 2015 LAMBDA Literary Award. What if you weren't sexually attracted to anyone? A growing number of people are identifying as asexual. They aren't sexually attracted to anyone, and they consider it a sexual orientation--like gay, straight, or bisexual. Asexuality is the invisible orient ation. Most people believe that "everyone" wants sex, that "everyone" understands what it means to be attracted to other people, and that "everyone" wants to date and mate. But that's where asexual people are left out--they don't find other people sexually attractive, and if and when they say so, they are very rarely treated as though that's okay. When an asexual person comes out, alarming reactions regularly follow; loved ones fear that an asexual person is sick, or psychologically warped, or suffering from abuse. Critics confront asexual people with accusations of following a fad, hiding homosexuality, or making excuses for romantic failures. And all of this contributes to a discouraging master narrative: there is no such thing as "asexual." Being an asexual person is a lie or an illness, and it needs to be fixed. In The Invisible Orientation, Julie Sondra Decker outlines what asexuality is, counters misconceptions, provides resources, and puts asexual people's experiences in context as they move through a very sexualized world. It includes information for asexual people to help understand their orientation and what it means for their relationships, as well as tips and facts for those who want to understand their asexual friends and loved ones. ...Show more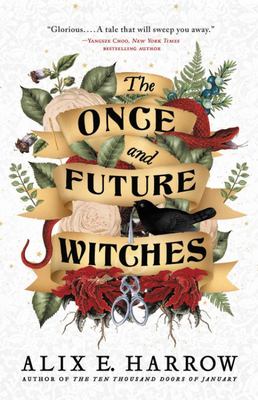 $49.99
AUD
Category: SF/Fantasy
'Glorious . . . a tale that will sweep you away' Yangsze Choo, New York Times bestselling author of The Night Tiger 'A gorgeous and thrilling paean to the ferocious power of women' Laini Taylor, New York Times bestselling author of Strange the Dreamer In 1893, there's no such thing as witches. There us ed to be, in the wild, dark days before the burnings began, but now witching is nothing but tidy charms and nursery rhymes. If the modern woman wants any measure of power, she must find it at the ballot box. But when the three Eastwood sisters join the suffragists of New Salem, they begin to pursue the forgotten ways that might turn the women's movement into the witch's movement. Stalked by shadows and sickness, hunted by forces who will not suffer a witch to vote - and perhaps not even to live - the sisters must delve into the oldest magics, draw new alliances, and heal the bond between them if they want to survive. There's no such thing as witches. But there will be. Praise for The Once and Future Witches: 'A brilliant dazzle of a book . . . I devoured it in enormous gulps, and utterly loved it' Kat Howard, author of The Unkindness of Ghosts 'Compelling, exhilarating and magical - a must-read' Booklist (starred review) 'Delightful . . . a tale of women's battle for equality, of fairy tales twisted into wonderfully witchy spells, of magics both large and small, and history re-imagined' Louisa Morgan, author of A Secret History of Witches 'A love letter to folklore and the rebellious women of history' Publishers Weekly 'A breathtaking book - brilliant and raw and dark and complicated' Sarah Gailey, author of Magic for Liars ...Show more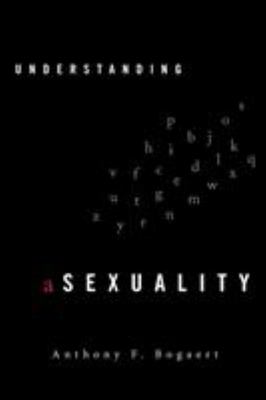 $39.99
AUD
Category: LGBTI & Queer Studies | Series: G - Reference, Information and Interdisciplinary Subjects Ser.
Asexuality can be defined as an enduring lack of sexual attraction. Thus, asexual individuals do not find (and perhaps never have) others sexually appealing. Some consider "asexuality" as a fourth category of sexual orientation, distinct from heterosexuality, homosexuality, or bisexuality. However, ther e is also recent evidence that the label "asexual" may be used in a broader way than merely as "a lack of sexual attraction." People who say they have sexual attraction to others, but indicate little or no desire for sexual activity are also self-identifying as asexual. Distinct from celibacy, which refers to sexual abstinence by choice where sexual attraction and desire may still be present, asexuality is experienced by those having a lack or sexual attraction or a lack of sexual desire. More and more, those who identify as asexual are "coming out," joining up, and forging a common identity. The time is right for a better understanding of this sexual orientation, written by an expert in the field who has conducted studies on asexuality and who has provided important contributions to understanding asexuality. This timely resource will be one of the first books written on the topic for general readers, and the first to look at the historical, biological, and social aspects of asexuality. It includes firsthand accounts throughout from people who identify as asexual. The study of asexuality, as it contrasts so clearly with sexuality, also holds up a lens and reveals clues to the mystery of sexuality. ...Show more
Items per page:
1 - 10 of 10